When Nitpicky Town Ordinances Become Instruments Of Oppression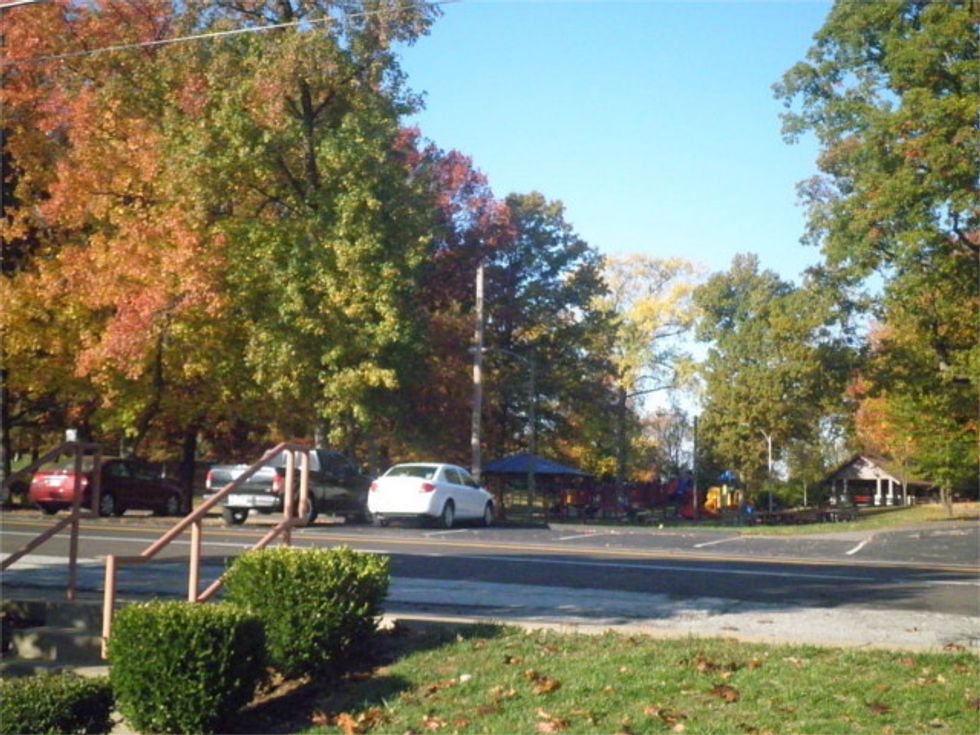 The tiny town of Pagedale, MO, would make a good setting for an episode of The Twilight Zone.
The 3,300 residents live under intense scrutiny, fearing city workers who hand out a dizzying array of fines and tickets for the slightest of infractions.
Imagine cowering in your front room, fearful that a codes inspector will roll up with a ruler, ready to measure the front lawn's height. Or possibly he'll peer into the front windows, checking to see that screens are attached and not frayed, and that sufficiently tidy and matching curtains are hung. Maybe he'll find a shingle is out of place.
No kidding. These are real citations.
A few more gems: Walking on the wrong side of the crosswalk, wearing pants too low, and setting up a barbecue grill in the front yard can earn you a fine. Grilling out front is only allowed on national holidays.
The hammer of the U.S. Constitution came down on Pagedale Nov. 4. A class action lawsuit by the Arlington, VA-based Institute for Justice was filed against the city. The suit alleges that Pagedale is nitpicking codes to fill municipal coffers after the Missouri legislature cracked down on how much city revenue could be raised by traffic tickets. (The legislature was moved by the national embarrassment of Pagedale's neighboring jurisdiction, Ferguson.)
The Pagedale lawsuit illustrates again why Ferguson mattered — and not in the ways usually discussed.
Ferguson police had been expected to harass residents, the goal being revenue, an exhaustive U.S. Justice Department report later found. The city was ordering its police to write as many citations as possible to generate revenue, with goals disseminated like sales quotas. The municipal court system was geared that way, too, even down to the hours the courts were open. It quickly generated additional fines when people didn't pay up or appear.
Ferguson police officers and city officials who balked at playing this game, the federal study found, were penalized professionally and silenced for their concern. This is how bad policy becomes institutionalized.
Unlike in Ferguson, race discrimination is not at the forefront in Pagedale. Its mayor and city council are African-American. But the oppression of poor citizens is just as onerous.
The lawsuit charges that Pagedale's excessive citations for non-traffic infractions is a reaction to a new cap for total traffic fines of 12.5 percent of municipal revenue. Since 2010, the lawsuit alleges, non-traffic tickets have risen by nearly 500 percent. In 2014, that meant about two tickets for every household.
One plaintiff was slammed with $2,800 in fines. Another took out a high interest pay-day loan to make restitution with the city. A vicious cycle ensued. Residents spent scant cash on paying fines, leaving nothing available for mandatory repairs, which then triggered more fines.
The citations often don't list the actual infraction, the suit alleges. Rather, homeowners have to go to court, which is held twice a month at 6:30 p.m., and pay up or risk a warrant for their arrest and more fines.
In May, the St Louis-Post Dispatch reported on 2014 data showing that many of the smaller cities in St. Louis County appear to be milking their residents this way. And Pagedale wasn't the worst offender, with about 40 percent of its tickets from non-traffic offenses. Nor was Ferguson the worst. That distinction went to Hanley Hills, where 62 percent of citations were not for traffic.
Pagedale, like Ferguson, is part a county of about 90 different municipalities, each trying to stay afloat fiscally. Pagedale's patch covers 1.19 square miles.
A lot of portions of the U.S. are similar: small or rural towns with budgets cramped by dwindling tax revenue amid rising costs for services. And the Institute for Justice also points to far larger jurisdictions using police action or codes enforcement to drive revenues at questionably high rates.
Pagedale officials claim that ticket-writing for such violations has diminished in recent months, and they profess to simply trying to keep the city nice.
"It's got nothing to do with driving up revenue," Sam Alton, the city attorney, told the New York Times. "And it's got everything to do with making the properties code compliant and safe."
Alton may believe that. Officials probably are concerned with the city's appearance and reputation. The problem is that they seem to have lost a sense of proportion, not to mention empathy. Irrespective of their rationalizations, they have become an oppressive government, and the oppressed have decided to fight back.
(Mary Sanchez is an opinion-page columnist for The Kansas City Star. Readers may write to her at: Kansas City Star, 1729 Grand Blvd., Kansas City, Mo. 64108-1413, or via e-mail at msanchez@kcstar.com.) (c) 2015, THE KANSAS CITY STAR. DISTRIBUTED BY TRIBUNE CONTENT AGENCY, LLC
Photo: View of Baerveldt Park from Pagedale City Hall (Bridgian via Wikicommons