White House Aides 'Disturbed' By Trump Obsession With Pardons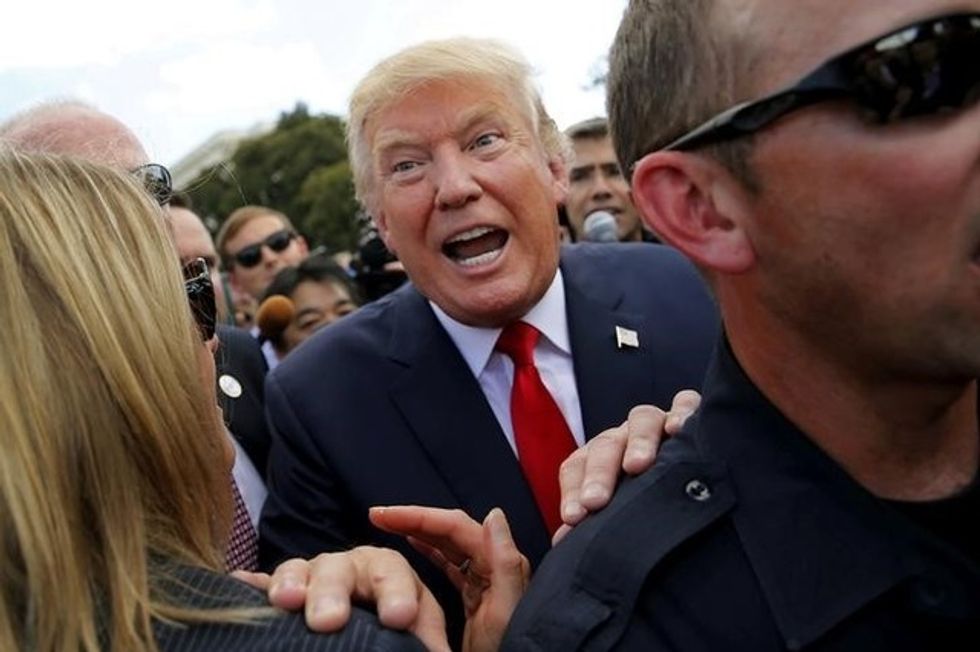 Reprinted with permission from AlterNet.
A White House official told the Washington Post this week that President Donald Trump has recently become "obsessed" with pardons, and he may be preparing to sign at least a dozen in the coming months, according to a new report.
But not everyone at the White House appears to be thrilled with the direction he's taking, as top aides are reportedly "disturbed" by his deliberation process with regard to at least one potential pardon, which was brought to Trump's attention by Kim Kardashian.
Kardashian has advocated on behalf of a pardon for Alice Marie Johnson, a 63-year-old serving a life sentence for drug possession and money laundering. She met with Trump in the Oval Office last week to discuss the issue.
White House Chief of Staff John Kelly and White House Counsel Don McGahn are both skeptical about the case for the pardon, according to the Post report — but Trump's mind may already be made up.
Trump reignited debates about pardons last week when he pardoned conservative provocateur Dinesh D'Souza and floated the idea of pardons for Martha Stewart and Rod Blagojevich. Then, on Monday morning, he said on Twitter that he could even pardon himself if he wanted — though he added that he wouldn't have to. (The practice of a self-pardon had not been tested in the United States, so it remains a debated constitutional proposition.)
Trump has circumvented the traditional Justice Department pardon office procedures in issuing his pardons so thus far. While he maintains the constitutional authority to do this, the purpose of the office is to guard against claims that the pardon power is being used improperly or for political purposes. Many observers and critics fear the president may use pardons to obstruct the investigation conducted by special counsel Robert Mueller.
Cody Fenwick is a reporter and editor. Follow him on Twitter @codytfenwick.