White House To Announce Measures To Combat Sexual Assault On Campus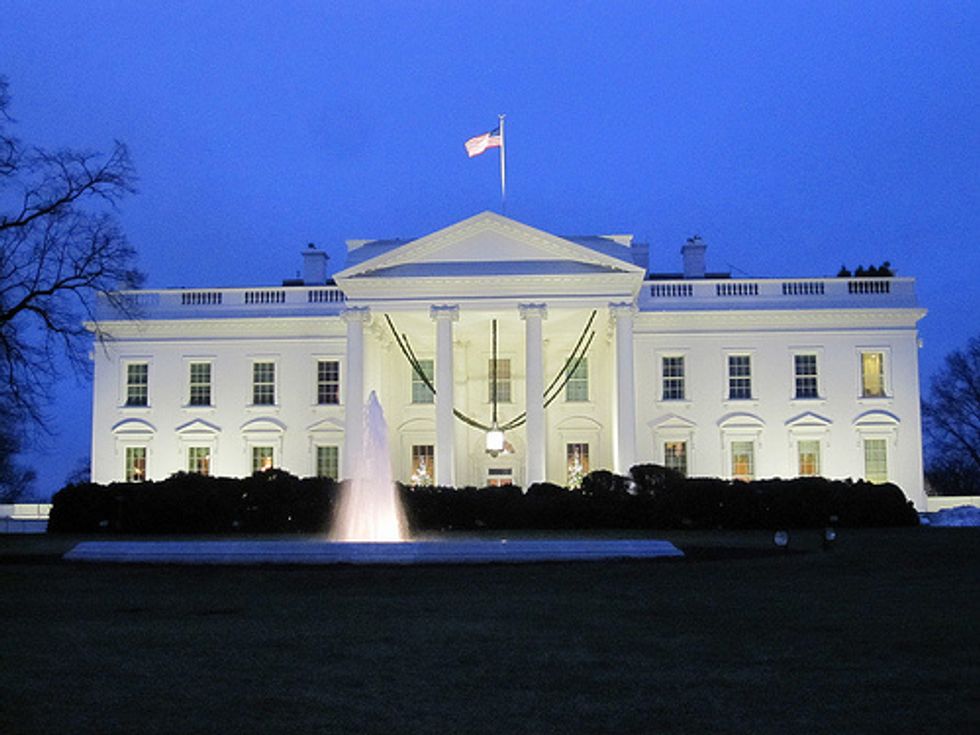 By Timothy M. Phelps, Tribune Washington Bureau
WASHINGTON — The White House will announce new measures Tuesday to deal with campus sexual assault, an issue that in recent years has inflamed college campuses from Yale to the University of California, Berkeley.
The recommendations from a task force of federal officials headed by Vice President Joe Biden include publicizing enforcement data, issuing guidelines about confidentiality, and requiring colleges and universities to survey students on their experiences with sexual assault.
Three senior White House officials, who briefed the media in advance of the announcement, said that 1 in 5 women is sexually assaulted while in college, usually in the first two years and usually by someone she knows. The Obama administration, they said, is committed to ending that violence.
"Colleges and universities need to face the facts about sexual assault," Biden said in a statement Monday night. "No more turning a blind eye or pretending it doesn't exist. … And we need to bring the perpetrators to justice."
The actions, to be officially announced Tuesday afternoon at the White House, include:
Colleges and universities will be asked to survey students next year to determine the prevalence of sexual assault on campus and may be required to conduct such a survey in 2016.
A website, NotAlone.gov, will be unveiled to make each school's enforcement data public, and to publish information about student rights and resources.
The federal Centers for Disease Control and Prevention will release recommendations on how to prevent sexual violence, particularly on how to get bystanders to step in when students are at risk of assault.
The federal government will also address the touchy issue of confidentiality. Often victims ask that their names not be revealed to their attackers or the police, putting campus authorities in a bind in conducting investigations. The government will clarify that students can talk to certain guidance counselors in confidence and will issue guidelines on how to deal with confidentiality in resolving reports of violence.
Schools will be asked to improve their investigative and adjudicative procedures under guidance from the Justice Department.
New guidance will be issued making clear that questions about a victim's sexual history should not be permitted during school hearings and that a previous sexual relationship does not imply consent.
President Barack Obama appointed the task force in January with a mandate to report back in 90 days. The Departments of Justice, Defense, Education, and Health and Human Services participated.
Campus authorities are often the first to investigate allegations of sexual assaults between students. Federal law requires detailed reporting of campus crime statistics and security problems, and also mandates extensive prevention and awareness programs.
Three years ago, the Obama administration notified college administrators that it believed sexual assault had become "epidemic" on campus. The Department of Education, which oversees the federal regulations, told administrators that they needed to tighten their procedures and increase preventive measures.
The new attention to the issue sparked an outcry from students and former students. They recounted stories of college administrators who they said had not taken their reports of being assaulted seriously and alleged that sex crimes were not being adequately reported.
Numerous legal complaints have been filed with the Department of Education, including UC Berkeley, Yale and Columbia. In Los Angeles, students at the University of Southern California and Occidental College have filed complaints.
Administrators, for their part, have said that dealing with campus sexual assaults can be extremely complicated, often involving students who know each other and have been drinking. Sometimes, they said, there are no witnesses and the victim wants to remain anonymous.
But outraged students connected across the nation by social media and backed by women's groups have founded a powerful movement that has had a receptive hearing by the Obama administration.
Tom Lohdan via Flickr.com