White House Downplays Trump Ties With Cohen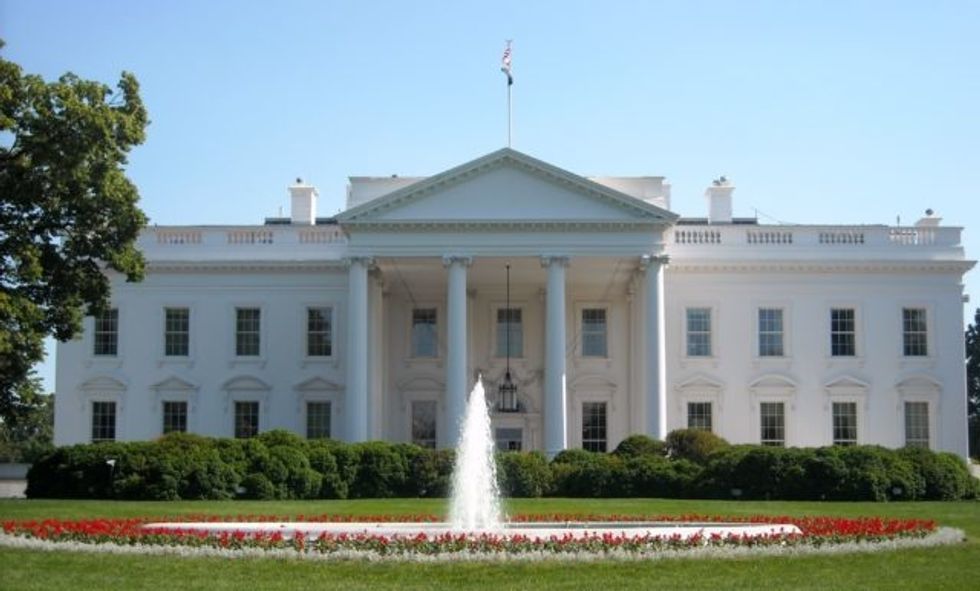 Reprinted with permission from Shareblue.com
While Trump attorney Michael Cohen fights to block evidence seized during an FBI raid of his office, Trump's chief spokesperson, Sarah Huckabee Sanders, is trying, absurdly, to downplay the attorney-client relationship.
During a press gaggle aboard Air Force One en route to Florida on Monday, the White House press secretary was asked if Cohen is still Trump's personal lawyer.
"I believe they've still got some ongoing things, but the President has a large number of attorneys, as you know," Sanders said.
Sanders was also asked if Trump wants his communications with Cohen kept secret, and she replied that Trump "would like to keep the communications he has with any attorney under attorney-client privilege."
But Trump himself wasn't equivocal when he was asked about Cohen aboard Air Force One earlier this month. Asked why Cohen made the $130,000 hush-money payment to porn star Stormy Daniels, Trump said, "Well, you'll have to ask Michael Cohen. Michael is my attorney. And you'll have to ask Michael Cohen."
And after the FBI raid on Cohen's offices, an inflamed Trump went to bat for Cohen, calling him a "good man."
Sanders' comments distancing Trump from Cohen came just before the dramatic revelation thatFox host and Trump fan Sean Hannity was the mysterious third client of Cohen's between 2017 and 2018, a relationship which Hannity is also trying to downplay.
Cohen's other client was Elliott Broidy, an RNC finance chair for whom Cohen also arranged a hush-money payment, this one a $1.6 million in exchange for the silence of former Playboy model Shera Bechard, whom Broidy impregnated while having an affair.
Cohen's status as a "fixer" who routinely handles such matters was a feature, not a downside, for Trump. But the FBI raid reportedly has Trump's White House sweating bullets.
According to the Associated Press, Trump officials believe that the Cohen raid could be "more threatening than Mueller's Russia probe," and are "fearful of what skeletons may be in the lawyer's closets."
But this distancing strategy is both desperate and a proven failure. Trump's shills tried to paint former campaign adviser and current cooperating witness George Papadopoulos as a "coffee boy," and similarly downplayed contributions from figures like disgraced national security advisor Michael Flynn and former campaign chairman Paul Manafort.
It should not be difficult for Sarah Sanders to keep track of Trump's "many" lawyers, or at least not as difficult as keeping track of the lawyers who have turned Trump down. There are some problems that even a "fixer" can't fix.