White House Drafting Response To Mueller Queries On 'Collusion'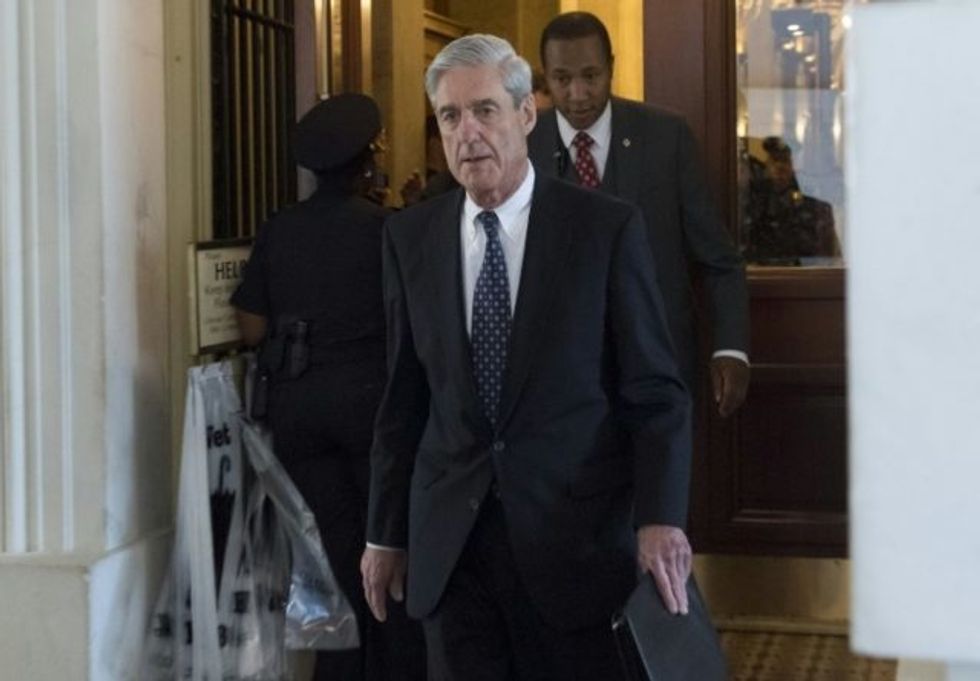 Reprinted with permission from Shareblue.
Trump's legal team is drafting written answers to a series of questions submitted by special counsel Robert Mueller, marking a potentially major development in the Russia investigation.
According to CNN, which first reported on the revelation Thursday evening, Mueller's questions focus on the issue of potential collusion between the Trump campaign and Russia during the period leading up to Trump's inauguration.
Limiting the scope to the pre-inauguration period means that Trump can't claim executive privilege to avoid answering certain questions.
Even more significantly, the emphasis on collusion undermines Trump's oft-repeated claims that the question of collusion has been taken off the table.
As recently as Thursday morning, Trump told Fox News that "everybody says there's no collusion." But as this new report makes clear, "everybody" is not saying that — especially Mueller, who appears to view the issue of collusion as far from settled.
This development marks the first known time that Trump has provided answers to the special counsel's team as a subject in the Russia probe. According to CNN, Mueller's team only agreed to allow Trump to provide written answers under the condition that there could be follow-up and additional questions based on the first round of responses.
While this round of questioning zeroes in potential coordination between the Trump campaign and Russia during the 2016 presidential campaign, there are also other areas of inquiry that Mueller is still actively investigating, particularly in the realm of obstruction of justice.
In April, The New York Times reported that Mueller's team had submitted dozens of questions to Trump's lawyers, covering issues such as his firing of then-FBI Director James Comey and his efforts to persuade Attorney General Jeff Sessions not to recuse himself from the Russia probe.
Mueller is also reportedly looking at Trump's involvement in crafting a misleading statement about the June 2016 Trump Tower meeting between top campaign associates and Russian officials, as well as his knowledge of former national security adviser Michael Flynn's communications with Russian ambassador Sergei Kislyak in late December 2016, among other key areas.
Trump's legal team and the special counsel are still negotiating on an in-person interview, CNN reported. Lawyers for Trump are desperately trying to avoid letting him answer questions in person because they are so afraid he will perjure himself in front of Mueller in the process.
While it remains to be seen whether Trump will end up sitting for a face-to-face interview, one thing is for sure: As much as Trump may want to believe the question of collusion has been answered, the man asking the questions quite clearly thinks otherwise.
Published with permission of The American Independent.