White House, Govt Agencies To Talk On Plans In Case Of Shutdown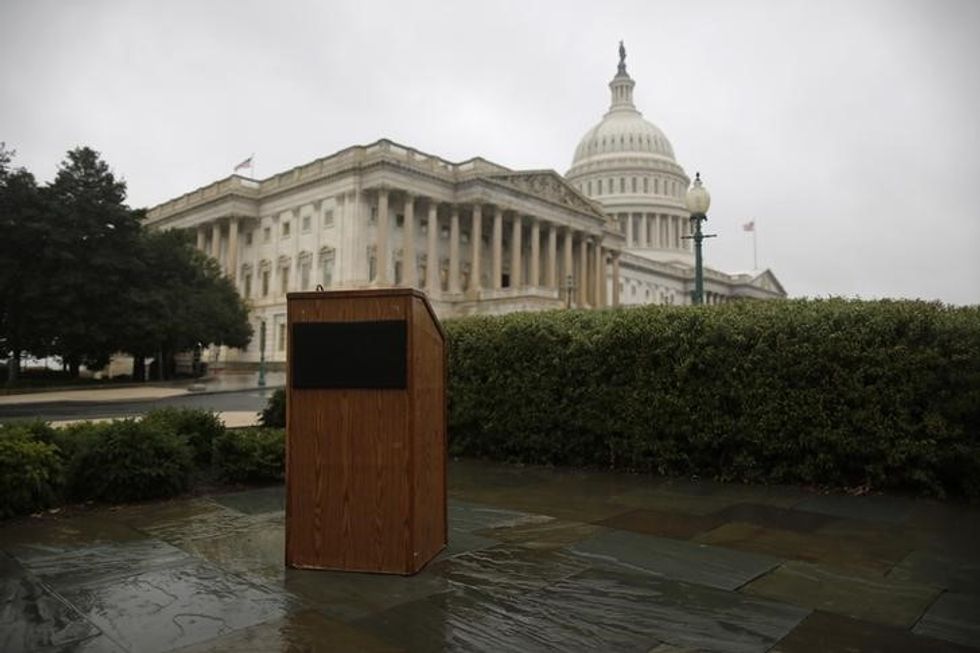 WASHINGTON (Reuters) – The White House budget office was slated to hold a call with U.S. government agencies on Friday to plan for a government shutdown in case the U.S. Congress fails to pass a short-term funding bill by a deadline next week.
"It is our hope that this work will ultimately be unnecessary and that there will be no lapse in appropriations," a spokeswoman for the White House Office of Management and Budget (OMB) said in a statement.
The federal fiscal year ends on Sept. 30 and Congress must pass a spending measure by then to keep the government open.
In recent years, lawmakers have seldom agreed on a full federal budget and instead have relied on stop-gap measures.
On Thursday, Republicans produced a bill which Democrats immediately rejected.
The OMB said there was enough time for Congress to pass a short-term funding bill, but "prudent management requires that the government plan for the possibility of a lapse."
Republicans and Democrats annually fight about spending bills but normally reach a deal to avert a shutdown, particularly during election years. In 2013, the two sides failed to agree, and the government stopped operations for 16 days.
(Reporting by Roberta Rampton; Editing by Bernadette Baum)
Photo: An empty speaker's lectern is seen in the rain outside the U.S. Capitol in Washington, October 10, 2013.   REUTERS/Jonathan Ernst