White House Hid Ivanka's Use Of Private Email Account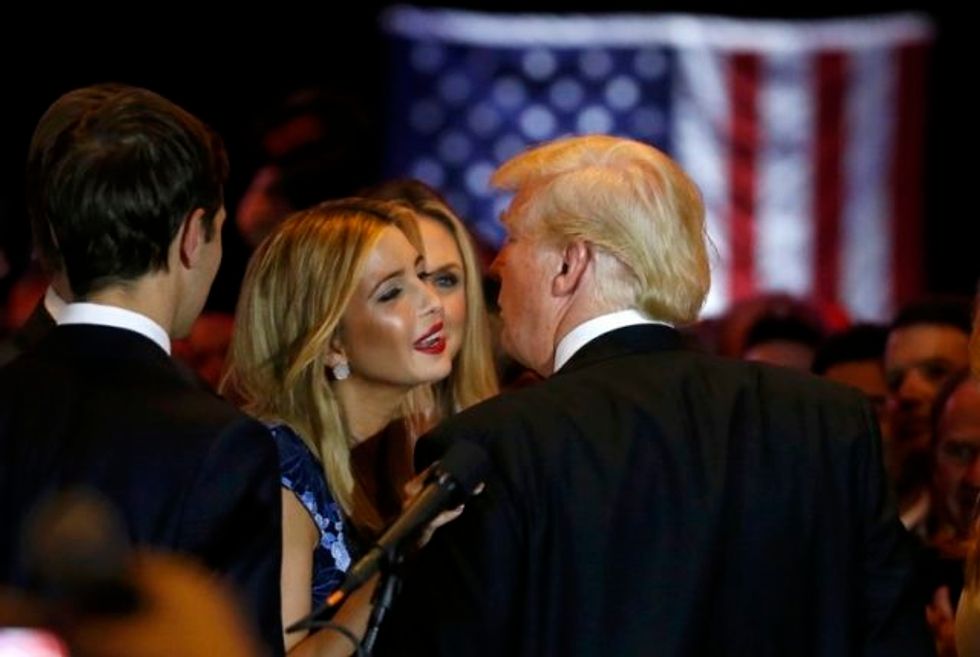 Reprinted with permission from Shareblue.
White House officials tried to hide details about Ivanka Trump's troubling use of a private email account used for government business, according to a bombshell new report by The Washington Post.
From December 2016 throughout last year, Ivanka sent hundreds of emails to government officials potentially in violation of the Presidential Records Act. Her use of the account under a personal domain created by her and husband Jared Kushner caused concern throughout the White House, according to the report.
However, when Politico first revealed the private Ivanka-Jared domain last year, White House officials let Kushner take the fall. Coverage at the time focused on Kushner's use of the private account to conduct government business without being archived, and the original report stated there was "no indication" Ivanka used the account for government business.
The White House insisted that Kushner's use of the account was limited and claimed fewer than one hundred emails were ever sent from Kushner's account.
While Democrats in Congress demanded that Kushner immediately preserve those emails, White House officials intentionally remained silent about Ivanka's own rampant misuse of the family domain.
"She was the worst offender in the White House," a former government official told The Washington Post.
The White House moved quietly to end Ivanka's use of the private account in September 2017 and to meet the requirements of the Presidential Records Act without attracting any attention. As part of the process, Ivanka's personal attorney reviewed the emails and allegedly passed along ones pertaining to government business to the White House Counsel's Office.
However, The White House Counsel's Office was never granted access to the account — meaning Ivanka and her team personally decided what material would be preserved, according to Washington Post reporter James Hohmann. It seems the Trump family and complicit White House staffers hoped that would be the end of it.
Now with the secret out, the White House is in damage control mode.
A spokesperson for Ivanka's ethics counsel claims the whole thing was just a big, innocent misunderstanding and that Ivanka had not been given proper "guidance" on emails and federal record keeping.
"While transitioning into government, after she was given an official account but until the White House provided her the same guidance they had given others who started before she did, Ms. Trump sometimes used her personal account, almost always for logistics and scheduling concerning her family," the spokesperson said.
In other words, Ivanka used a private email address to conduct government business despite having an official government email and despite her father just wrapping up a campaign that made his opponent's use of a private email address its defining issue.
This, of course, raises many important concerns and questions — perhaps the most pressing of which is, when will Trump start calling to "lock her up"?
Published with permission of The American Independent.