White House: Obama Would Veto Keystone Pipeline Bill
@AFP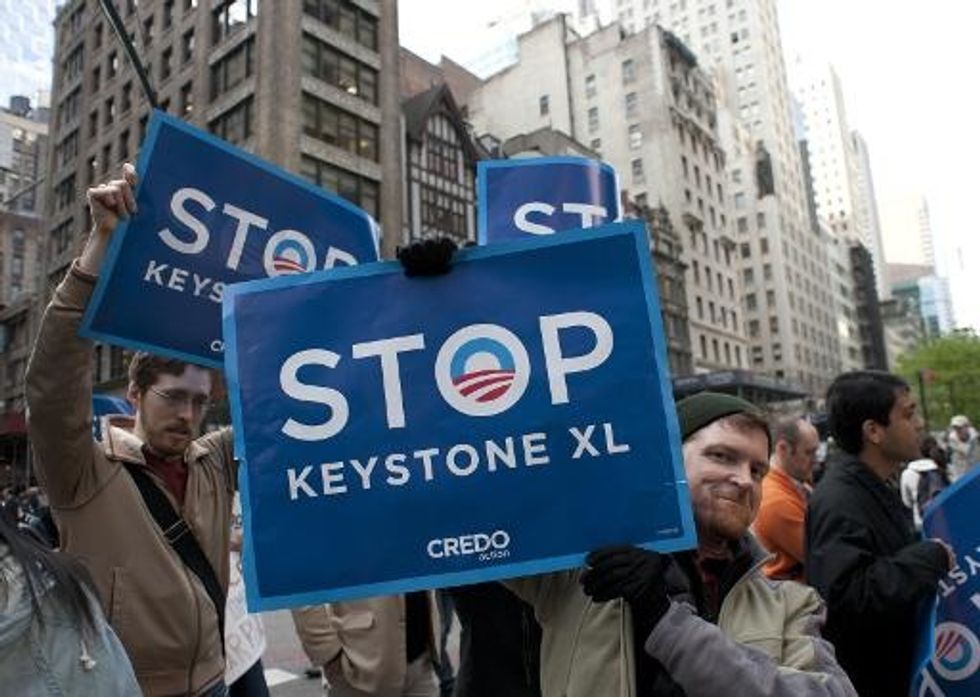 Washington (AFP) – U.S. President Barack Obama would veto Republican-sponsored legislation authorizing the Keystone XL pipeline from Canada if it passes the new Congress, the White House said Tuesday.
"I would not anticipate that the president would sign this piece of legislation," White House spokesman Josh Earnest said.
Republicans, assuming control of both house of Congress as of Tuesday, have vowed to approve the controversial pipeline project which would move Canadian heavy oil across the United States to refineries on the Gulf of Mexico.
Obama has opposed the pipeline on environmental grounds, while Republicans say it would generate jobs.
AFP Photo/Don Emmert