White House Plans More Detention Centers To Address Border Crisis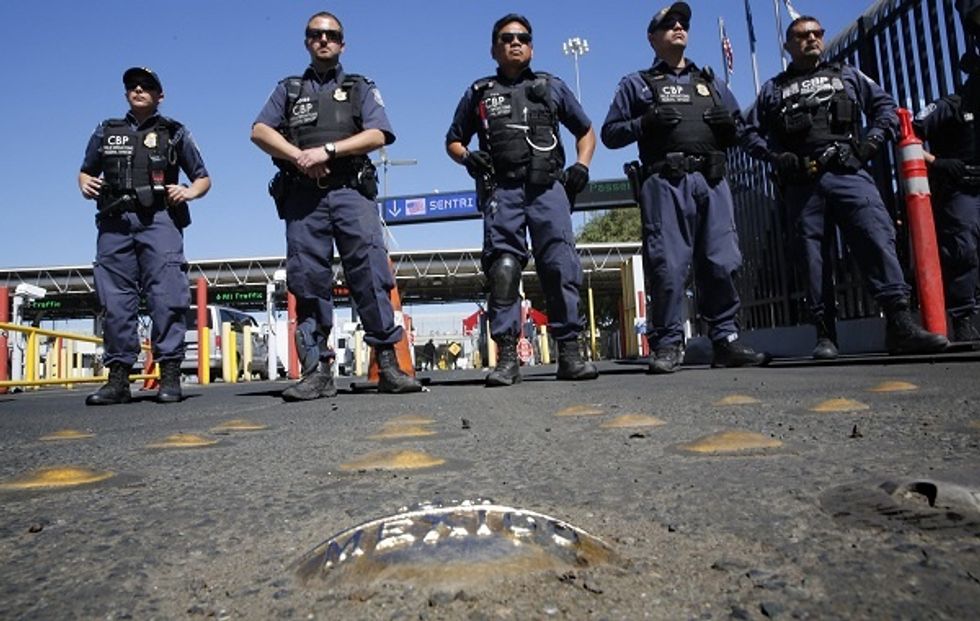 By Molly Hennessy-Fiske and Richard Simon, Los Angeles Times
SAN ANTONIO — Obama administration officials announced new measures Friday to detain and process an influx of families streaming over the southern U.S. border in recent months, primarily from Central America.
Officials plan to open new temporary immigration detention centers to house the families, and will send more immigration judges and government lawyers to the epicenter of the crisis in the Rio Grande Valley of Texas to speed processing of immigrants' cases, officials said during a Friday briefing.
"We are surging our resources to increase our capacity to detain," said Deputy Secretary of Homeland Security Alejandro Mayorkas.
He would not say whether the new detention facilities would be on military bases, where officials have opened other shelters for immigrant youths in recent weeks. The government currently operates only one detention facility for immigrant families, a transitional facility in Berks County, Pa., which can hold about 80 individuals.
The T. Don Hutto detention center in Taylor, Texas, stopped holding families in 2009 after lawsuits exposed poor conditions for children. Friday's announcement marks the first time that immigration officials have expanded the use of family detention centers in more than five years.
Mayorkas emphasized that the new facilities would be equipped to detain families humanely, and that officials will also use alternatives to detention, such as ankle monitors for those released pending immigration court proceedings.
He said 39,000 adults had been caught crossing the southwestern border with children from Oct. 1, 2013, the start of the federal government's fiscal year, through the end of May. Another 52,000 unaccompanied children had been caught as of June 15, he said.
Mayorkas said deploying National Guard troops to the border, as House Speaker John A. Boehner (R-Ohio), and others requested Friday, would not help.
"The question before us is how can we make the process more efficient given the surge in the number of individuals who are being apprehended, and how can we address those individuals in terms of their humanitarian claims for relief," Mayorkas said. "That is not a process in which the National Guard is involved."
The White House announcement came just hours after Boehner sent a letter to the president blaming his policies for the surge in illegal border crossings. "The policies of your administration have directly resulted in the belief by these immigrants that once they reach U.S. soil, they will be able to stay here indefinitely," Boehner wrote.
Boehner called for the administration to, among other things, "find a way to ensure that apprehended adults and their family members do in fact appear for their deportation hearings."
He also urged the administration to work with Guatemala, El Salvador, and Honduras to develop "an aggressive communications effort to fully articulate the dangers and struggles children and families will face if they attempt to migrate to the U.S." He also wrote that the Mexican government's "lax enforcement" of its own southern border was contributing to the flow.
The issue has moved center stage on Capitol Hill, with a hearing scheduled for Tuesday and lawmakers moving to allocate tens of millions of dollars to respond to the crisis.
Separately, a group of House GOP leaders also sent a letter to Obama on Friday calling for, among other things, broadcasting public service announcements on U.S.-based, Spanish-speaking television reporting on the deprivations and dangers of crossing from Central America through Mexico to the United States.
Hennessy-Fiske reported from San Antonio, Simon from Washington. Staff writer Brian Bennett in Washington contributed to this report.
Photo: Don Bartletti via Los Angeles Times/MCT
Interested in national news? Sign up for our daily newsletter!