White House Press Secretary Delivers Canned Response To Embarrassing Question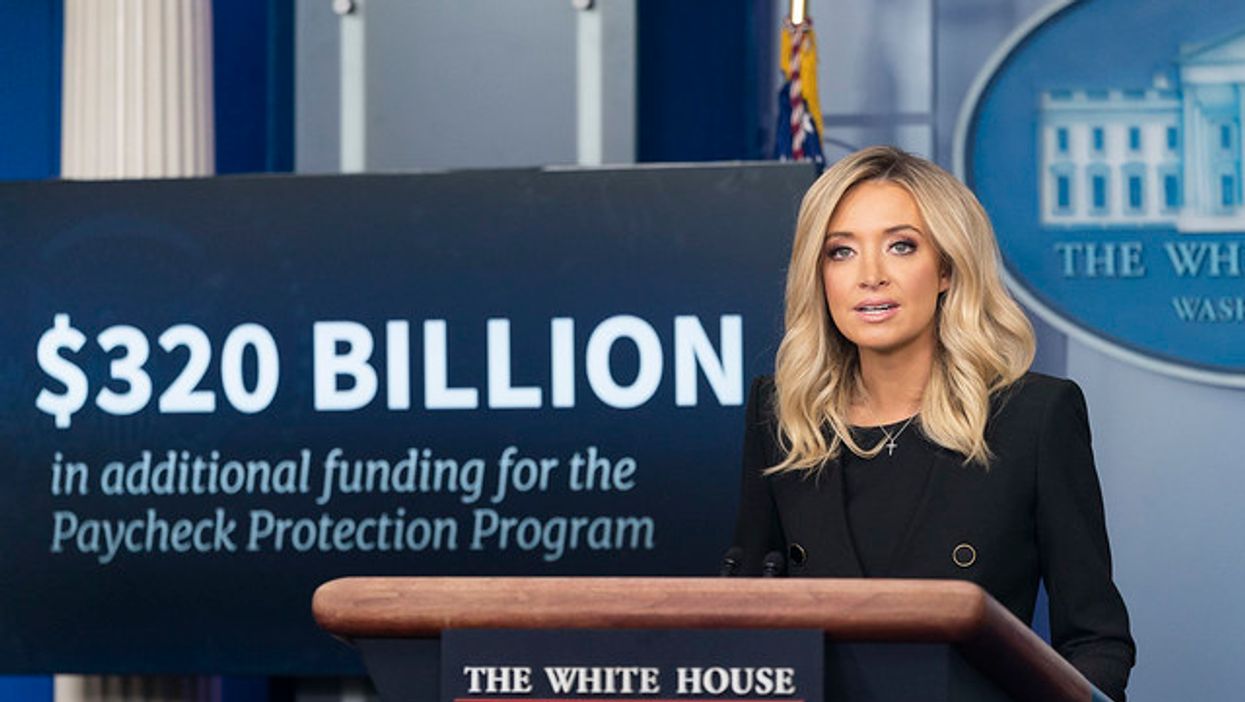 Reprinted with permission from Alternet
White House Press Secretary Kayleigh McEnany tried to avoid an embarrassing question during her Wednesday briefing by turning it around on the media.
Reuters correspondent Jeff Mason noted that while she was working for the Trump campaign, she said: "President Trump will not allow the coronavirus to come to this country."
---
He continued: "Given what has happened since then, obviously, would you like to take that back?"
McEnany tried to deflect from the question, saying she was asked about the president's travel restrictions, but the answer made little sense. Then she moved on to her real intent, which was to counter-punch. And it was clear she was prepared for this question because the attack was detailed and planned out.
"I guess I would turn the question back on the media," she said, "and ask similar questions."
She proceeded to read off a litany of headlines and details from various news outlets published early on in the emergence of the coronavirus, all of which appear shortsighted now. But as I've previously argued, cherry-picked headlines are not representative of the media's coverage overall, which treated the outbreak as a serious concern. Even if you are critical of the mainstream media's coverage, though, it's clear President Trump himself downplayed the virus much longer, even as he had access to much better information than the press. And a few bad headlines do nothing to diminish McEnany's — or the president's — culpability in spreading misinformation and bogus talking points about the pandemic, misinformation that likely cost people their lives.
If McEnany wanted to level with the press and own her own flaws, she could have easily said: "Yes, I made a mistake early on, as many people did, and I regret making that claim. I will do my best to be truthful for the American people every day."
Instead, as we've come to expect from this administration, she delivered a nonsensical and petty response.
Watch the remarks below:
Press Secretary Kayleigh McEnany Holds a Briefing www.youtube.com