White House Says Israel's Netanyahu Opted To Cancel Visit With Obama
@reuters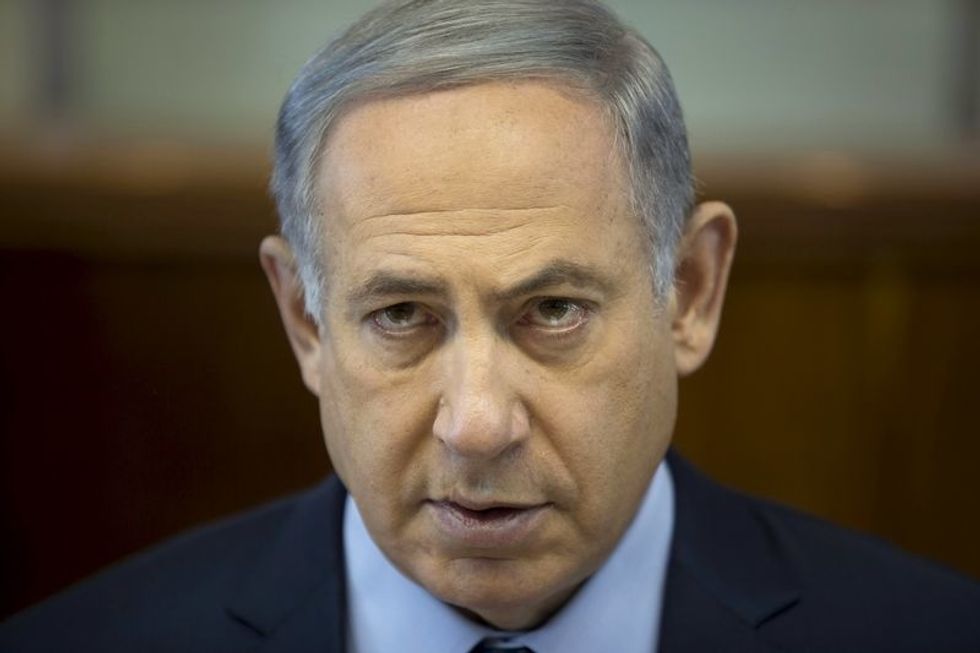 WASHINGTON (Reuters) – The White House said on Monday that it had offered an invitation two weeks ago to host Israeli Prime Minister Benjamin Netanyahu for a meeting on March 18, but has learned through media reporters that the visit was off.
"We were looking forward to hosting the bilateral meeting, and we were surprised to first learn via media reports that the prime minister, rather than accept our invitation, opted to cancel his visit," said Ned Price, a spokesman for the White House National Security Council.
"Reports that we were not able to accommodate the prime minister's schedule are false," Price said in an emailed statement.
(Reporting by Roberta Rampton and Timothy Gardner; Editing by James Dalgleish)
Photo: Israeli Prime Minister Benjamin Netanyahu attends the weekly cabinet meeting at his office in Jerusalem March 6, 2016. REUTERS/Abir Sultan/Pool