White Nationalists, Neo-Nazis Celebrate Kanye West's Hate Spew
@justinhorowitz_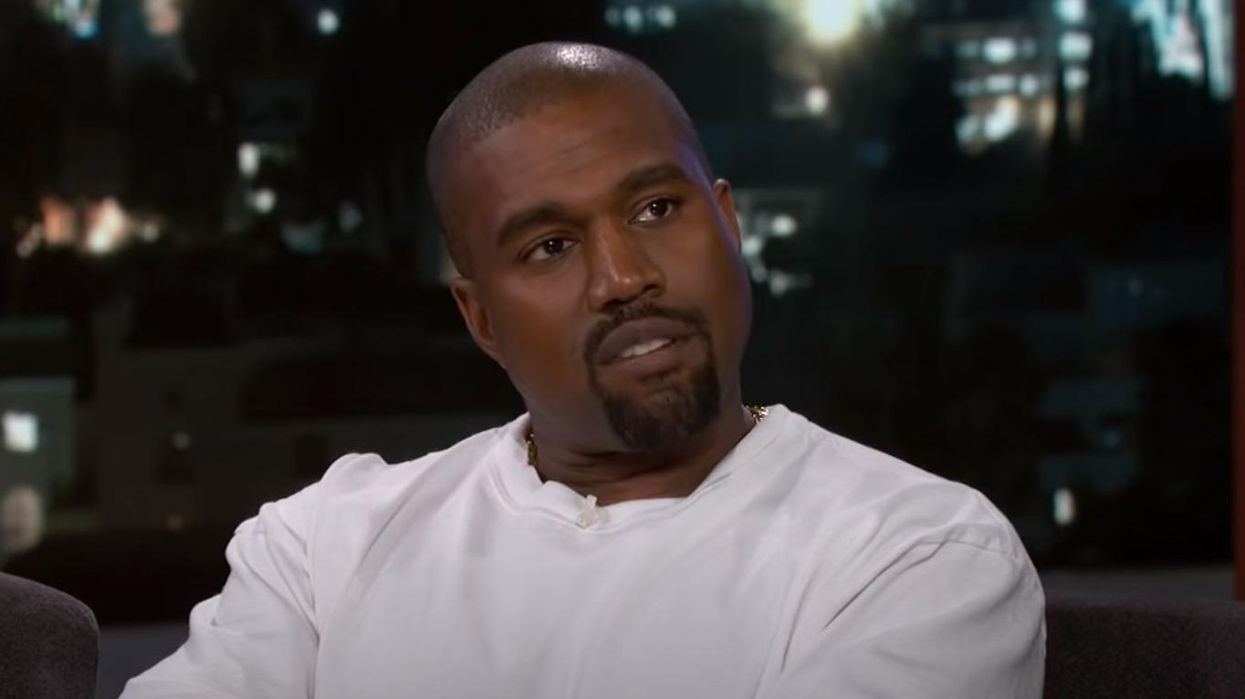 Youtube Screenshot
Far-right and neo-Nazi-linked extremists are embracing, celebrating, and defending rapper Kanye West's recent anti-Semitic remarks.
On October 8, West lashed out at Jewish people, writing, "I'm going death con 3 On JEWISH PEOPLE." In the same tweet, he claimed, "You guys have toyed with me and tried to black ball anyone whoever opposes your agenda." West later tweeted, "Who you think created cancel culture?"
Here are examples of violent far-right and neo-Nazi-linked extremists celebrating West and his anti-Semitic comments:
Infowarscelebrated West multiple times on October 9. Host Owen Shroyer said, "I did not hear one thing Kanye West said that was bigoted." He later added that the backlash to his anti-Semitic remarks "only proves what he's talking about is real."
White nationalist and Holocaust denier Nick Fuentes posted on Telegram, "Kanye is going to be cancelled by the Jews for saying that the Jews invented cancel culture" and shared multiple memes celebrating the rapper. Fuentes also streamed West's music on his Cozy.TV platform while wearing a West-inspired face covering. The title of the stream was "DEFCON 3."
Daily Wire host Candace Owens on West's "death con 3" tweet: "If you are an honest person, you did not think this tweet was antisemitic." Owens added that, "It's like you cannot even say the word Jewish without people getting upset."
Anti-Semite and Gab founder Andrew Torba posted, "How do we get Kanye on Gab?"
Neo-Nazi blog The Daily Stormer published a story by neo-Nazi founder Andrew Anglin with the headline "Lying Jew Media Claims Kanye West is Mentally Ill for Going Death Con 3 on Jewish People." On October 10, the header on the site's homepage read "d e a t h c o n 3" and featured multiple stories celebrating West's antisemitism.
Stop the Steal organizer Ali Alexander used West's remarks to suggest that Jewish people have "weaponized their trauma" and complained that "all of us are forced to learn their trauma."
West's anti-Semitic remarks came after he was criticized for wearing a "WHITE LIVES MATTER" shirt last week at Paris Fashion Week. He later appeared on white nationalist Tucker Carlson's Fox News show to ramble about censorship, the media, his shirt, his career, and his family.
Reprinted with permission from Media Matters.