Who Is 'El Chapo' And How Did He Become A Dark Legend In Mexico?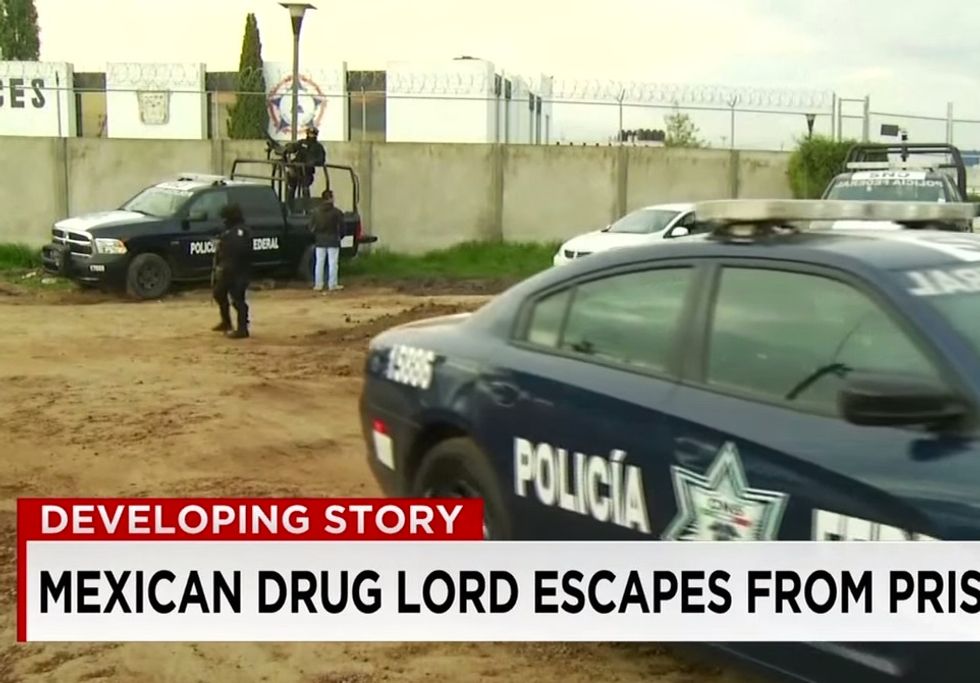 By Tracy Wilkinson, Los Angeles Times (TNS)
MEXICO CITY — Chicago compared him to Al Capone. Forbes Magazine listed him as one of the richest men in the world. And in Mexico, he was a renegade outlaw whose exploits were the stuff of legend and song.
Joaquin "El Chapo" Guzman, one of the world's biggest drug kingpins, gained folklore status during his decade-plus on the lam, evading authorities thanks to his skill at building secret tunnels from his assorted mountain hide-outs, urban safe houses and seaside apartments _ as well as his ability to bribe, cajole and kill.
He was captured in February of last year by the premier agency here, the Mexican marines, a major victory for Mexican government and law enforcement.
Sometime late Saturday, Guzman broke out of a maximum-security prison for the second time, making his way through another tunnel, a mile-long passageway to an empty house under construction 50 miles west of the capital.
Gone again.
Guzman is the head of the Sinaloa cartel, the most powerful of the many drug-trafficking organizations based here.
It was the Sinaloa cartel, under Guzman, that perfected the strategy of partnering with Colombian producers to seize control of the entire drug distribution system, becoming the largest brokers for marijuana, cocaine and heroin being transported into the United States, Europe and as far as Australia. This eventually enabled Mexican traffickers to become the dominant players in the global, illegal drug game.
His nickname, El Chapo, means "Shorty," and comes from his relative short stature; he stands a little under 5 feet 5. He is thought to be 56, although there are discrepancies about his age. He is on at least his third known marriage, this to a former Sinaloan beauty queen with whom he had twin baby girls _ in a hospital near Los Angeles _ in 2011.
Farmer turned business entrepreneur, Guzman was first arrested in Guatemala in 1993, extradited to Mexico and sentenced to 20 years in prison. Eight years later, he paid off guards and left hidden inside a laundry cart _ or, so the legend goes. (Some reports say he merely strode out the front door.)
Even as he was a fugitive, sightings of El Chapo were common. The most frequent tale was that he would enter a restaurant with his henchmen, order everyone to turn in their cellphones, then eat and pay the bill for all those present.
Federal indictments for narcotics trafficking and related organized-crime charges have been filed against Guzman in California and Chicago, where authorities labeled him a "public enemy No. 1," like Capone.
When the Los Angeles Times visited his hometown of Badiraguato, in the highlands of Sinaloa, in 2011, a black SUV immediately began tailing the reporter and photographer. People were reluctant to speak of Guzman, or only spoke in glowing terms. When another Times reporter returned last year, after his arrest, residents feared a wave of unemployment and economic downturn.
Such is his charisma, a vicious criminal to many, a generous benefactor to others.
(c)2015 Los Angeles Times. Distributed by Tribune Content Agency, LLC.
Screenshot: CNN