Why Cohen Guilty Plea May Scare Don Jr.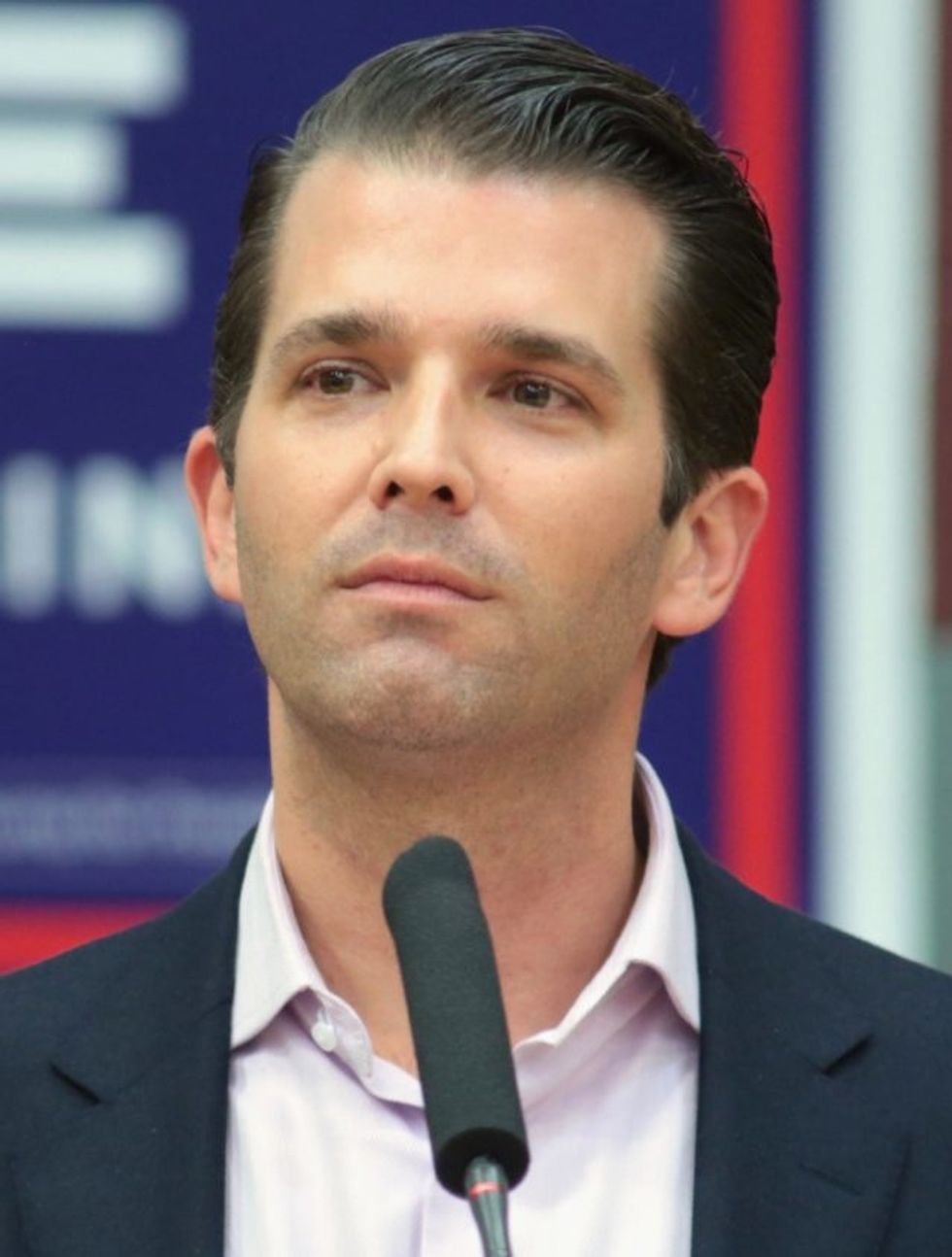 Reprinted with permission from Shareblue.
Now that Trump's personal lawyer and fixer Michael Cohen has admitted to lying to Congress in a plea deal with special counsel Robert Mueller, it raises new questions about Donald Trump Jr.'s apparent lies in front of a Senate committee.
Cohen pleaded guilty to making false statements to Congress about a Trump real estate project in Russia. The prosecutors who secured the plea deal are part of Mueller's investigation into Russian election interference.
If Mueller is going after people for lying to Congress, Trump Jr. should be very worried — because he appears to have lied when he testified in front of the Senate Judiciary Committee in May.
In his testimony, Trump Jr. denied that foreign governments either offered or provided direct assistance to the Trump campaign. But this was false, Sen. Chris Coons (D-DE) explained when he demanded that Trump Jr. return to the Senate and provide further details on his statements.
After Trump Jr. spoke to the Senate, the New York Times reported that George Nader, an official emissary working on behalf of princes from Saudi Arabia and the United Arab Emirates, met with Trump Jr. at Trump Tower before the 2016 election.
At that meeting, Trump Jr. was reportedly told that the princes wanted to help Trump win the election.
In a letter written to Sen. Chuck Grassley (R-IA), the chairman of the Judiciary Committee, Coons noted that Trump Jr. did not deny the meeting occurred even though it showed his testimony was untruthful.
"I am deeply concerned that, based on new information we learned this week, Donald Trump Jr. provided false testimony," Coons said.
The Democratic senator reminded Grassley that lying to Congress is a "criminal" act under legal statute 18 USC § 1001.
The meeting between the emissary and Trump Jr. is just one of many incidents that the Mueller investigation is looking into.
And now that it's clear Mueller is looking at people who lied to Congress about issues related to his investigation, Trump Jr. looks like he might be in more trouble than ever.
Published with permission of The American Independent.