Why Do Voters Say Hillary Clinton Is Untrustworthy?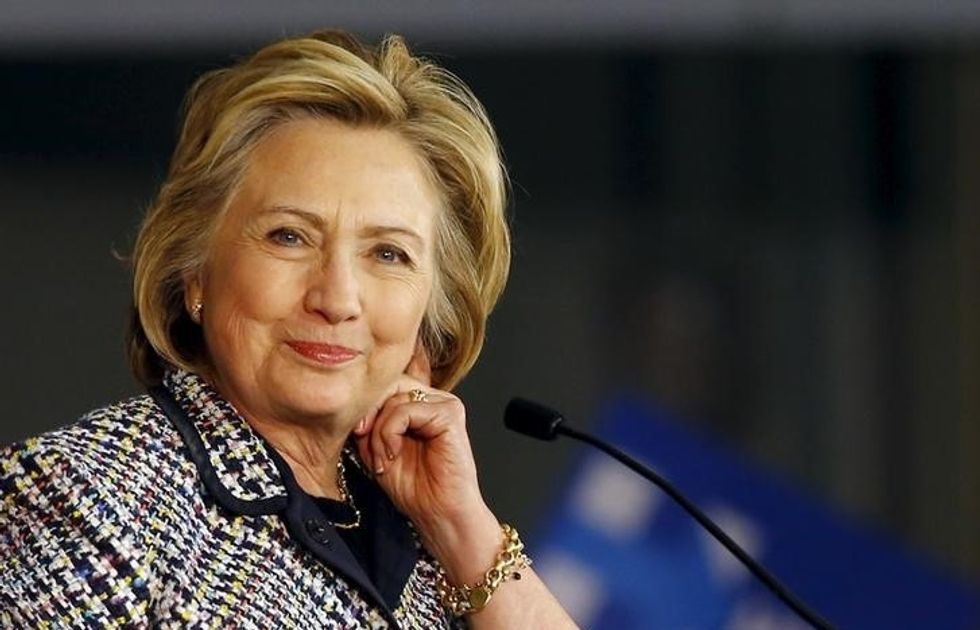 Hillary Clinton is not trustworthy.
That's the belief of many, many Americans – and in this case, let's exclude the right-wing orthodoxy, who have hated Hillary since she first said she'd rather not stay home baking chocolate-chip cookies in 1992.
Forty percent of Democratic primary voters, according to March CBS/New York Times poll, believe that Mrs. Clinton is politically calculating; somone they don't trust with the presidency. She's been asked about it in debates and on the stump, and there's a whole genre of literature devoted to her "fabrications."
But even journalists like Jill Abramson, who has covered Clinton for decades as the the New York Times' Washington bureau chief, managing editor and executive editor, have defended Clinton against mostly-baseless accusations that she is "dishonest."
Abramson, in an op-ed in The Guardian, writes that while Hillary has shown bad judgment before – she specifically refers to her use of a private email server while Secretary of State, over which Clinton will be speaking to the FBI, and her taking Wall Street money for speeches she's given – she suffers from a level of scrutiny not given to male candidates, and her long record in politics gives her opponents ample fodder.
This type of criticism, which many use as a feminist defense, might fall on hostile ears. But as Chaz Pazienza argues in The Daily Banter, it's Clinton's reputation, for good or for ill, that makes it so impossible for many voters to look at her objectively:
The "personality" that's been sold to the American electorate is largely manufactured, and not by Clinton herself (another facet of the smear: that she's a phony). The reality is that Clinton was one of the most liberal members of the Senate during her time there, ranking within ten points of progressive messiah Bernie Sanders and her history as a crusader for progressive causes is precisely what so motivated the GOP to destroy her in the first place. As far as the right was concerned, Clinton stepped far over the line when she pushed for healthcare reform way back in 1993 and her activist past informed a future as a "difficult woman."
Even using objective measures of trustworthiness, like Politifact's Truth-O-Meter scale, she rates as the most honest compared to every other candidate in the 2016 race. (Let's not even go into the GOP frontrunner, who's entire candidacy is based upon saying the most outrageous lie he can think of in any given moment.)
But unlike other politicians, the supposed scandals stick. You might be sick of hearing about Hillary's damn emails, but they're still getting coverage.
Hillary has learned to become guarded through her decades in public life. When the most intimate details of your life are splayed across front pages for everyone to see – and judge and scold and criticize – it's natural that she would carefully take pains to draw her private life around her as much as possible. And that's made blunders about her lack of transparency – like not releasing transcripts of her private speeches to Wall Street – make her look like she's hiding something, even if it's just embarrassment or hypocrisy.
As Abramson points out, this doesn't mean that Hillary is above scrutiny, and she's not excusing her record. But Abramson isn't alone in finding Clinton's "liar" reputation extremely dubious.
After all, America has elected prevaricating politicians before.
Photo: Hillary Clinton: Whoever you want her to be? REUTERS/Mike Stone