Why Is My Paycheck Less This Week?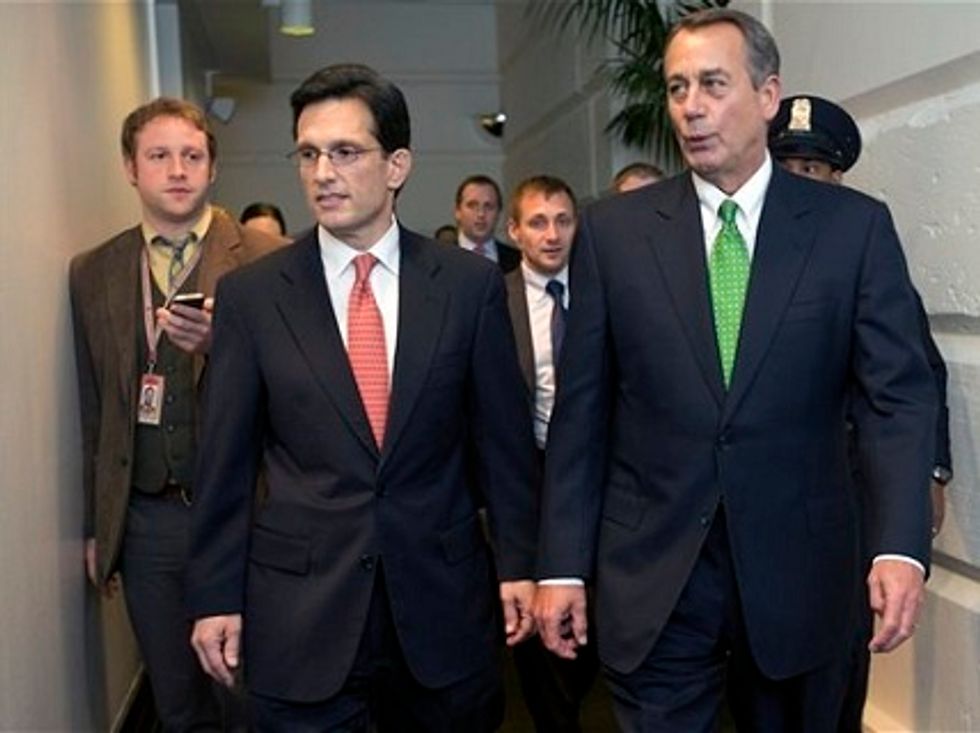 The right wing is abuzz with a question they find delicious: Why is my paycheck less this week?
The simple answer for most taxpayers that that Republicans found a tax cut that wasn't worth fighting for — yours.
Here are the four reasons your paycheck may be smaller today than it was just a few weeks ago:
1. With the payroll tax cut President Obama negotiated in 2010 expiring, any income under $110,100 will be taxed at a rate 2 percent higher. This tax sustains Social Security, which for many Americans, will make sure they don't spend their golden years starving. And Republicans never proposed extending it.
2. You earn over $400,000 a year if you're single, $450,000 if married, and your company's HR department has already factored in that you've lost your Bush tax break on any income over those $400,000/$450,000 amounts. There's also a new Medicare tax on income over $200,000/$250,000 of about 1 percent if you're married or self-employed. If you pay this, congratulations. You're likely in the top 1 percent of Americans. You're the envy of millions of temporarily embarrassed millionaires. And though the tax code is now more progressive than it's been in 33 years , you're still paying less than high-earners have historically.
3. There's a new 3.8 percent surtax on investment income over $200,000/ $250,000. So investments will be taxed more, but still less in most cases than actual work.
4. You're a department store Santa.
Of course, a party that blames President Obama for everything from George W. Bush's economy to their own Civil War , blames President Obama that the payroll tax holiday of 2010 and 2011 has expired.
This is completely ignores the reality that President Obama's opening offer to resolve the so-called "fiscal cliff" included extending the cut. Take it away, Wall Street Journal :
The proposal marked an opening salvo in negotiations over the fiscal cliff and represented a particularly expansive version of the White House's wish list, with a heavy focus on tax increases and spending proposals—including keeping in place a payroll-tax cut and extended unemployment benefits.
Republicans rejected that offer, along with any direct stimulus to average taxpayers. The president was able to eventually negotiate an extension of unemployment benefits — which, for any Fox News fans reading this, helps the unemployed. But the payroll tax cuts along with sorely needed infrastructure included in the offer disappeared.
Democrats tried to replace the payroll tax cut with the Making Work Count tax cut the president included in the stimulus, which would keep paychecks about where they were in 2012. Republicans rejected that, too.
How can you really be sure the Republicans opposed the payroll tax cut? The House GOP almost killed it off in 2010 .
President Obama often says he's not perfect, but his worst critics invariably attack him for things that are entirely of their own imagination or the result of Republican policies. The latter is true here and that's a shame, because an opposition from the right that made fair criticisms about this president would be good for democracy.
By the way: If you earn the minimum wage in one of these 10 states — which are mostly blue states, of course — your paycheck likely is bigger this week. Nice.
Photo: AP Photo/Jacquelyn Martin