Why Michael Cohen's Future Suddenly Looks Grim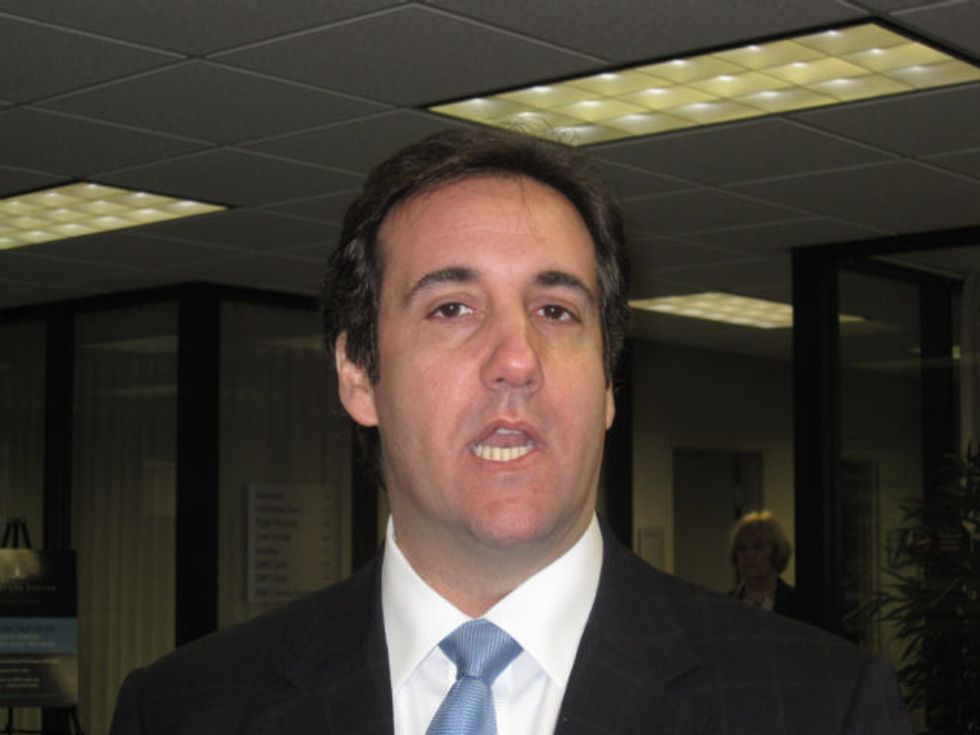 Reprinted with permission from AlterNet.

The outlook for Donald Trump's longtime "fixer"/personal attorney Michael Cohen is regressing fast, according to reports from the New York Times, Vanity Fair, ABC News and MSNBC.
Let's review:
Tuesday, Gabriel Sherman of Vanity Fair reported Michael Cohen—who is under criminal investigation in New York over his business dealings—"has told friends that he expects to be arrested any day now." Cohen, in a text message to Sherman, told the reporter his "alleged source is wrong," but Sherman stood by the account.
Wednesday, ABC News reported that Cohen is splitting from his lawyers Stephen Ryan and Todd Harrison of the law firm, McDermott, Will & Emery LLP. NBC News, citing a source close confirmed the decision.
The New York Times reported the law firm will stay with Cohen until the end of the week as his team reviews documents seized during an FBI raid of Cohen's office and residence in April.
Sources told ABC News that Cohen could "cooperate with federal investigators" as his attorneys jump ship and said the decision to cooperate "is believed to be imminent."
"As the investigation widens, and with Mr. Cohen's legal team in turmoil, the chances increase that Mr. Cohen could cooperate with prosecutors," theNew York Times confirmed.
ABC News also reported the FBI raid of Cohen's office and residence was related to a warrant involving his "personal business dealings and secret deals with alleged mistresses, media organizations and the 2016 presidential campaign."
MSNBC's Katy Tur on Wednesday, citing a source close to Cohen, confirmed Sherman's report that the Trump attorney "expects to be arrested pretty soon."
"He expects to be arrested because his lawyers, he says—to the friend—got a call from lawyers at the SDNY saying they're preparing paperwork," Tur reported. "So they are expecting that to happen at some point."
Tur also confirmed reporting about Cohen's split with his law firm.
TheNew York Times on Wednesday confirmed Cohen is "parting from the lawyers who are representing him," but said Cohen "has not yet been contacted by the prosecutors who are conducting the inquiry."
Taken together, it's shaping up to be a pretty bad Wednesday for Cohen. Sound like he could use a "fixer" right about now.
Elizabeth Preza is the Managing Editor of AlterNet. Follow her on Twitter @lizacisms.