Why North Carolina Democrats Would Never Bomb Orange County GOP Office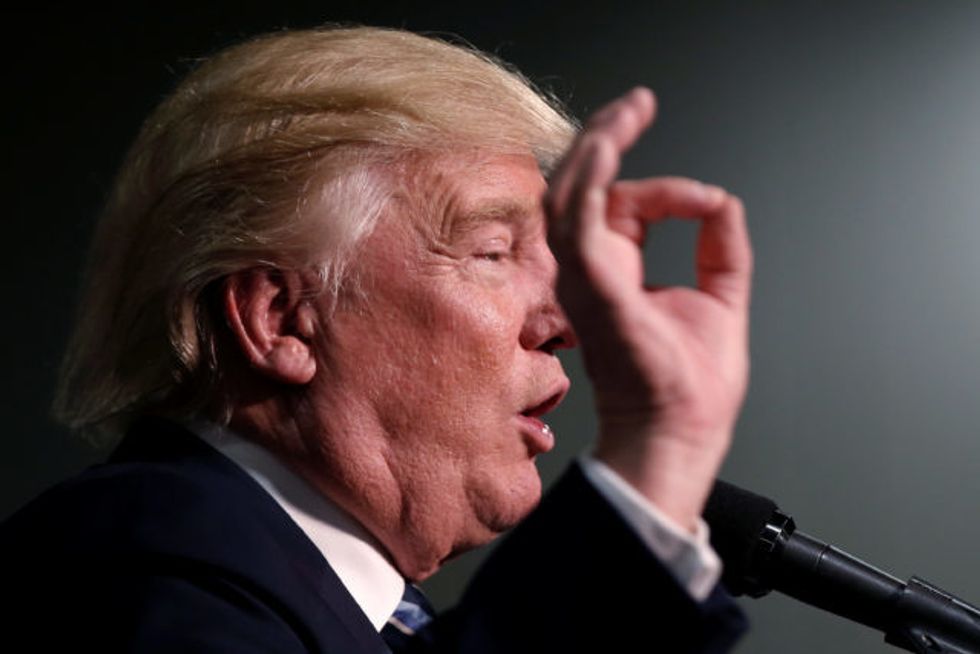 What makes this Orange County, North Carolina firebombing all the more suspicious — aside from the fact that the Orange County GOP is non-existent in elections — is the fact that Donald Trump began "tweeting" about the bombing moments within hours after it happened, blaming "Hillary Clinton supporters" and "Democrats" without any shred of evidence. In fact, every single Democrat or Hillary supporter I've encountered in North Carolina is gravely concerned about doing everything the law provides to prevent violence in this election.
Trump's feigned hysteria carries the acrid stench of another famous fire: the one in the German Reichstag, started by the Nazi party of Adolph Hitler during the German national elections of 1933, and then blamed on the Communists. The Reichstag Fire was immediately pounced upon by Nazi leaders as "evidence" of terror from the left, proving the need for the authoritarian rule their leader promised. It was instrumental in leading to the election of Hitler as German Chancellor, despite the lack of any evidence to buttress the Nazis' wild claims.
Eventually, the facts about this fire-bombing will come out, and justice will be meted out to the perpetrators of the crime. Until then, it's reasonable to wonder why Democrats would have anything to do with attacking an opposition party headquarters that has been dormant for years.
[In an inspiring postscript to this story, Democrats across the country rallied quickly to a GoFundMe campaign to pay for the immediate restoration and reopening of the firebombed Republican office in Hillsborough, NC. The campaign's organizers explained "this is not how Americans resolve their differences. We talk, we argue, sometimes we march, and most of all we vote. We do not resort to violence by individuals or by mobs." Donors swiftly exceeded its goal, raising over $13,000 in a few hours.]
Steve Villano is a writer with a law degree from Hofstra University Law School who has written a book on the late Mario Cuomo that will be published next spring. He is a Democratic political volunteer in North Carolina and originally posted a version of this article on his blog.
IMAGE: Republican nominee Donald Trump speaks at a campaign rally in Charlotte, North Carolina, U.S., October 14, 2016. REUTERS/Mike Segar