Why The House GOP's Abortion-Ban Bill Is Cruel And Crazy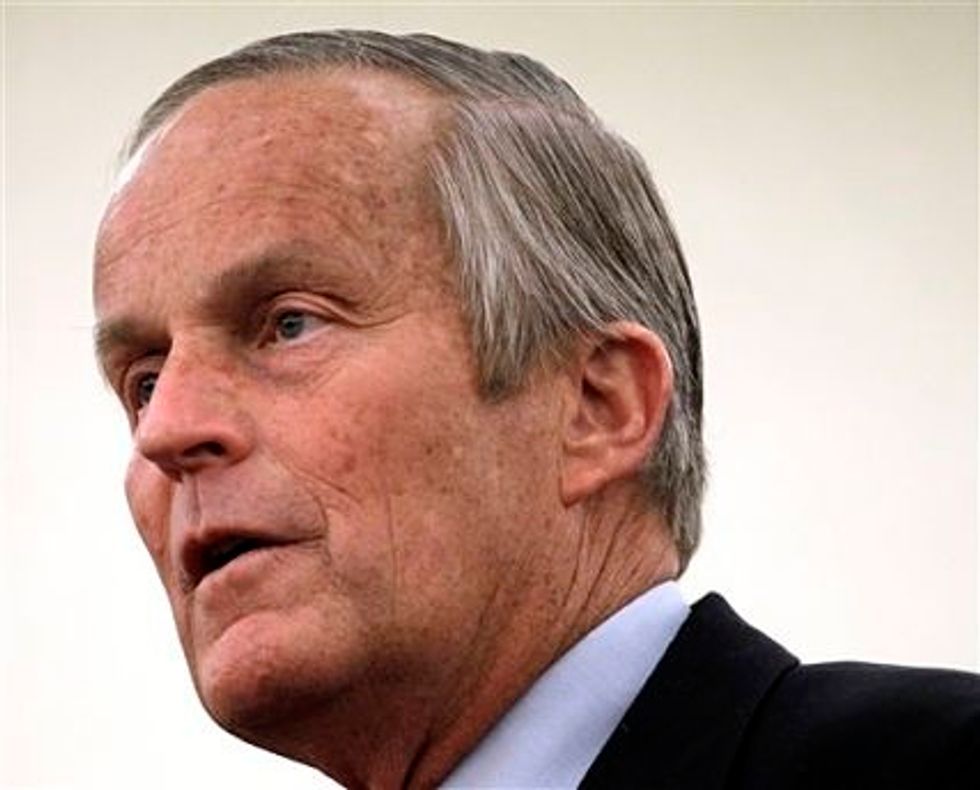 Forget that the so-called Pain-Capable Unborn Child Protection Act that the House passed Tuesday  228-196 will never pass the Senate. Forget that the president has already said he would veto it. Forget that the Supreme Court would rule it unconstitutional.
The House Republicans' proposed ban on all abortions after the 20th week would only affect 1.5 percent of all abortions, including women who are facing dire circumstances including "medically futile pregnancies." If this bill became law, women could be forced to carry a fetus with no skull to a full term for no medical purpose whatsoever.
Additionally, it punishes those who do not have insurance and can't get to a doctor in time to conduct crucial tests, even as House Republicans have voted 37 times to prevent millions from getting coverage.
The House's futile pursuit of a 20-week ban first got national attention thanks to Rep. Trent Franks (R-AZ).
Franks argued in front of an all-male panel that the "incidence" of pregnancy from rape was low, in order to justify the bill not having an exception for rape or incest. Now, he wasn't making Todd Akin's argument that began in Nazi death camps that it's almost impossible to get pregnant from rape. Franks was saying that the estimated 30,000 women who get pregnant from rape is a low number. That's about the same number of Americans who die from gunshots or automobile accidents. Do we consider either of these numbers "low?"
House Republican leadership recognized that Franks had created a big problem, so they made some changes.  They put Rep. Marsha Blackburn (R-TN) in charge of managing the bill because she's female and not Trent Franks. And they added exceptions to the bill for rape and incest. But even those exceptions have exceptions. The rape has to have been reported to the police and the incest exception only applies to women under 18.
This is only a fantasy bill, but it gives you a chance to imagine the world Republicans imagine: abortions banned, women questioned for saying they were raped, miscarriages investigated.
So why are Republicans focusing on this issue right now when they could be focusing on all the "scandals" or repealing Obamacare again? Why are they treading into the same nonsense that cost them two Senate seats just months ago?
Is it because 15-week old male fetuses masturbate?
MSNBC's Timothy Noah calls it "Kamikaze conservatism."
"When all you have to worry about is appealing to people like yourself, the prospect of being unpopular outside your chosen sphere doesn't seem all that frightening," Noah writes.
These bans are hugely popular with Republican primary voters, typified by Red State's Erick Erickson, especially in the wake of the Kermit Gosnell "scandal."
What isn't popular is what the House GOP has to do next: keep the government running, raise the debt limit, pass immigration reform or destroy their chances of winning the White House.
With the IRS scandal falling apart and House Republicans far to the right of the president on issues like indefinite detention, closing the Guantánamo Bay detention camp and likely even NSA spying, this is the kind of easy, meaningless win they're capable of achieving.
But to do it, they have to seem both crazy and cruel — and that's apparently just fine with the House GOP.
AP Photo/Jeff Roberson, File