Why The Opioid Flood Is So Hard To Stop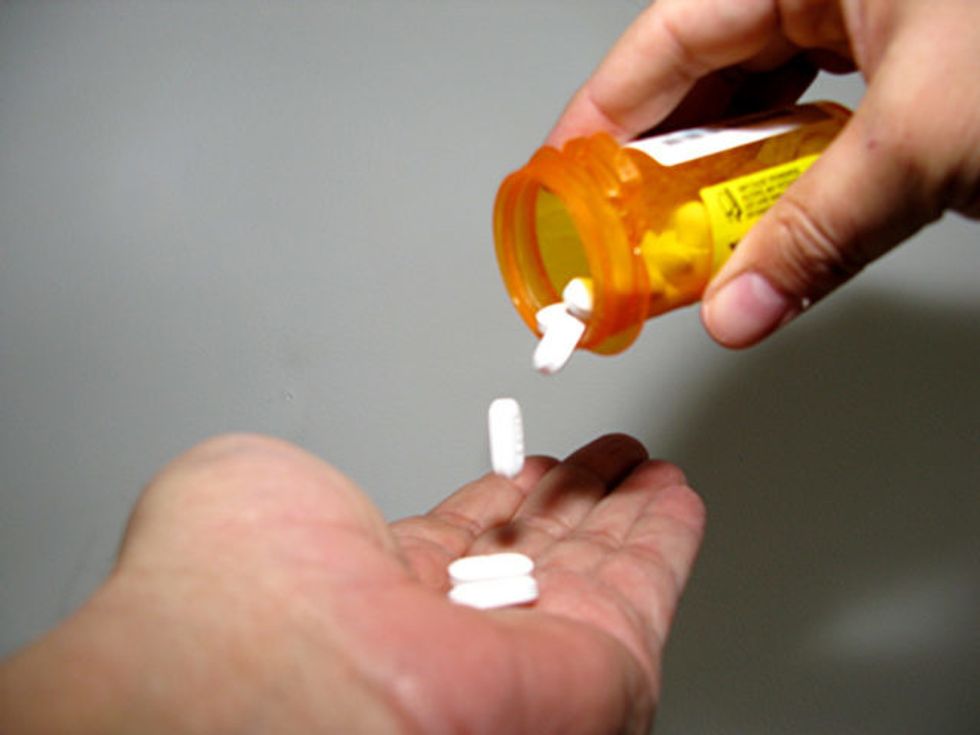 Reprinted with permission from Alternet.
Two thirteen year old boys, Grant Seaver and Ryan Ainsworth, were best friends growing up in Park City, Utah.  When their parents found each of them dead over a two-day period last fall, they had little idea of what might have killed them.  Upon searching their social media accounts, they found conversations with another local teenager and talk of "pink"—the alias for U-47700, an extremely powerful opioid, eight times stronger than morphine and responsible for tens of the thousands of deaths that have occurred in the national crisis.  Parents and relatives were shocked, for where could the boys could have contracted a drug so potent and dangerous?
Where do teenager's get anything these days? On the internet.
U-47700 emerged last year as the latest drug in the growing epidemic.  One user described it as "non-overbearing rushes of comfort, warmth, and laziness" that made him want to "lay in a cozy spot and watch a movie."
Over the last several years, as the opioids—beginning with heroin—took root in areas of cultural and economic decline like the rust belt, Chinese manufacturers have capitalized on the cravings of addicts by mass producing synthetic versions such as U-47700, fentanyl, carfentanil and other analogues.
Much attention of the opioid crisis has been focused on Mexican cartels and their complicated trafficking network.  "The single-biggest problem is heroin that pours across our southern borders, just pouring, and destroying" Donald Trump, said in the third presidential debate last fall.
While heroin via Mexican cartels is certainly a factor, the American president continues to be as misinformed as ever. Synthetic opioids present a much greater threat; they are responsible for almost double the number of deaths compared to heroin.
"Why wait for a field of poppies to grow and harvest if you can get your hands on the precursor chemicals and cook a batch of fentanyl in a lab?" Tim Reagan, the U.S. Drug Enforcement Administration agent leading the Cincinnati office told Science Magazine.
With the China's new role in supplying opioids to the United States, everyone from teenagers in Utah to celebrities like Prince can purchase the drugs off the Internet.  With over 59,000 people dying in 2016, overdosing on opioids has become the leading cause of death for people under 50 in the United States.  Last year, when the average US life expectancy dipped downward for the first time in decades, many health professionals blamed opioid abuse.
Chinese labs have been producing and selling drugs, as well as necessary manufacturing machinery for assembly line production, to individuals across the United States and Canada.  They have faced only minor difficulties evading government intervention because, while fentanyl has been classified as a schedule II drug for decades in the United States, China has enforced no regulation up until very recently.
At the end of 2015, China added 116 synthetic drugs to its list of controlled substances after pressure from DEA and their attempts to curb the growing opioid epidemic in the United States.  As of June 19, 2017 China has restricted 138 substances.
In a news conference, Justin Schoeman, a Beijing-based country attache for the Drug Enforcement Administration, said: "I can tell you that when China controls a substance, new psychoactive substances or fentanyl-classed substance, it has a huge impact on seizures and availability in the US."
Although Schoeman's words sound promising, preventing labs from continue to produce and distribute powerful opioids is not so simple.  Chinese chemists making the fentanyl and other drugs can manipulate the molecules very easily, synthesizing unregulated variants that evade government regulations.
When the U-47700 that killed Grant Seaver and Ryan Ainsworth was purchased last fall, it was legal in China.  The particular analogue did not become illegal until just last week.
Both American and Chinese law enforcements predict that a slightly different alternative that has yet to be made illegal will arise soon.  "My feeling is that it's just like a race and I will never catch up with the criminals, Yu Haibin, a division director at the Ministry of Public Security's Narcotics Control Bureau in China said.
By tweaking the molecules and evading regulations, manufactures can mass produce the drugs and sell them on the internet.
In an online conversation, Nathaniel Popper, a writer covering the opioid crisis for the New York Times, talked to BenzoChems, one of the most popular manufacturers in China.  BenzoChems, who has also postedvideos of his production, said that he routes packages through Hong Kong and then the United States Postal Service.
Benzo Chems originally sold his products using ordinary websites but, like many Chinese opioid manufacturers, he now sells through the dark web.
The dark web is like "the wild west, where everything is available in its complete lawlessness," Jospeh Pinjuh, chief of the organized crime task force in the United State's Attorney's office in Cleveland, told the New York Times.
The dark web was originally developed by American intelligence for top-secret communication services, however, it has quickly grown into an online marketplace that almost anyone can access using special browsers.  Nefarious items are exchanged using virtual currencies like Bitcoin.  The most famous website on the dark web, the 'Silk Road,' was shut down in 2013 by the FBI, but since then a slew of other websites, even more sophisticated against government intervention, have popped up.
For example, the leading website on the dark web, AlphaBay, which appeared at the end of 2014 and attracted 14,000 new customers within its first 90 days, has more than 21,000 listings for opioids and more than 4,100 for fentanyl and other drugs.  Buyers can browse the listings like shopping for items in a catalogue.  Many of the comments and forums discuss the potency of the drugs and recount stories of blacking out and going to the emergency room.
The accessibility and prevalence of buying drugs through the dark web has made stemming the flow of illegal drugs into the United States even more difficult.
"We could give you a pretty good idea of the drug traffickers in town who can order kilos from Mexico — that's a known commodity," Pinjuh told the New York Times.  "What's harder to track is the person ordering this from his grandmother's basement."
The United States Postal Service handles over 300 million inbound pieces of international mail per year, nearly half of all packages entering the United States.  While private mail carriers like United Parcel Service and Federal Express require advanced tracking procedures, only 40 to 50 percent of the countries using the the United States States Postal Service provide that type of data.  Officers in Customs and Border Patrol (CBP), an agency in the Department of Homeland Security, must manually sort through large bins, holding a tremendous volume of packages, in order to retrieve potentially suspicious items.  It is a "daunting task for CBP," Robert Perez, executive assistant commisioner of the agency, testified in a hearing of the Senate Permanent Subcommittee on Investigations in May.
Not only daunting, when it come to bringing dangerous substances into the country, the process is ineffective.  Teenage boys like Grant Seaver and Ryan Ainsworth face about as much difficulty purchasing drugs of unknown potential off the internet as they do buying a pair of shoes of Amazon.
Senator Rob Portman of Ohio, a state hugely affected by the opioid crisis—666 people overdosed in Cayahoga County alone last year—has been pushing legislation to require tracking data on all packages entering the country.  The Synthetics Trafficking & Overdose Prevention (STOP) Act, which has bipartisan support from Republicans like Marco Rubio and democrats such as Elizabeth Warren, would give CPB the ability to use detection tools and identify suspect packages while the shipments are inroute.
However, there are numerous downsides to the act.  Mandating the post office to use advanced tracking technology would also inflict enormous costs—$1.2 to $4.8 billion over ten years according to Robert Clintron, vice president of the postal service.  Gregory Thome, director of the State Department's Office of Specialized and Technical Agencies said that global postal system is "simply not able to" adapt electronic shipping data systems.
Given the impracticality of the legislation, it is unlikely that the post office will start using advanced tracking technology anytime soon.  Chinese chemists will continue to develop new variants of fentanyl to get around regulations.  And opioids will continue to stream into the US.
Anna Sanford is an editorial assistant at AlterNet's office in Berkeley, CA.
This article was made possible by the readers and supporters of AlterNet.