Why Today Is D-Day For Florida Election Results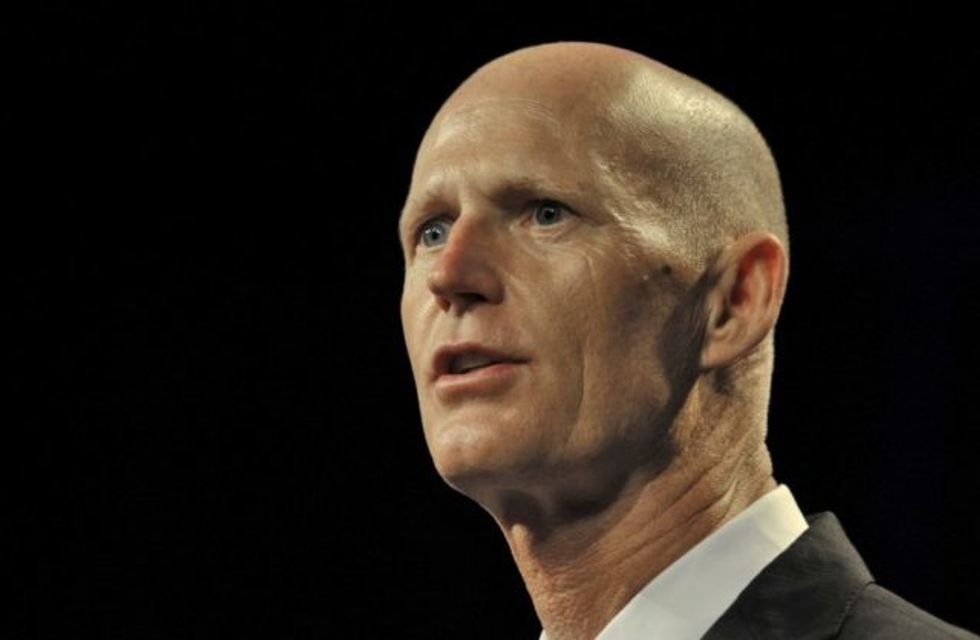 Reprinted with permission from Independent Media Institute.
Florida's 2018 U.S. Senate race will head into federal court for a Wednesday hearing that will put Florida elections under national scrutiny not seen since the U.S. Supreme Court stopped 2000's presidential recount, as lawyers for the Democratic incumbent, Sen. Bill Nelson, will challenge the state vote-counting rules.
Meanwhile, Florida's 67 counties are continuing to conduct three simultaneous statewide recounts—in addition to local recounts in a complex process that's drawn national scorn because of delays in processing ballots in the most populous counties. As this political and procedural landscape unfolds, a remarkable irony is emerging: Florida election officials were on the verge of replacing the very process that's now failing some of them—and then 2018 struck.
The problem facing the state's most populous counties stems from the fact that state law does not let them use far more expedient paper-ballot indexing and vote-total auditing tools for recounts. Instead, the law requires a handful of vote tabulation systems be used in recounts—and those systems are not designed to handle complex multiple recounts, as the state is now experiencing.
"We can quickly go right to the heart of the matter," said Mark Earley, the Supervisor of Elections in Leon County, where the state capital is located, on Monday as he showed recount observers how digital ballot image-based software could find in minutes what was taking his ballot-scanning and sorting teams days. The system that he was demonstrating, which he and a handful of peers helped to pilot over the past decade, cannot be used for 2018's recounts.
"These are those needles in the haystack that the entire machine-slash-manual is trying to find," Earley said, as the software on his screen displayed a grid of empty and mismarked ballot ovals from voters in the U.S. Senate race. Those marks were what two high-speed scanners behind him were sifting and sorting to isolate—a first step among many under the current recount procedures.
While the scanners behind him were sifting paper ballots to sort and count them again, Earley was using a system independent of what was used to count votes on Election Day to analyze its more detailed scans of every vote and ink mark on every paper ballot.
"If everybody used this, it would be a different elections world," he continued. "Here are all the under-votes [no vote cast in the race]. You can see, these are the least confident votes, without a vote for Senator Nelson. We can click on this button and look not only look at the ovals, but sort the entire rectangle around his name for other uncaptured voter intent [not picked up by tabulators]… That's the kind of thing we are looking through in this massive laborious process now being done in a very hurried fashion."
Earley is treasurer of the Florida State Association of Supervisors of Elections, which he said had decided to lobby the Legislature to update state law to allow counties to use ballot image-based audit systems for recounts. If those tools were used today, there would be fewer reports of Florida's latest election breakdowns, he said.
That contention is because almost all of the problems reported are tied to the complexity of conducting multiple recounts. That first involves sorting, and then counting, hundreds of thousands of paper ballots. That challenge is compounded when a single card can have several problematic votes in more than one recount.
In other words, when hearing reports about how Broward County or Palm Beach County is messing up, consider the challenges they face. In Broward, where more than 700,000 people voted, ballots consisted of five or six separate sheets of paper—ballot cards. The first step there was isolating the one card with the three races being recounted. That's sifting through more than 3 million ballot cards.
That process is then followed by sorting those ballot cards using a scanning system that will sort the paper into three separate piles: the first are ballots that can be counted; the second are ballots with no vote or too many votes (so-called under-votes and over-votes); and the third are ballots that cannot be read by the scanner.
In Palm Beach County, unlike the rest of Florida, the tabulators cannot sort into different trays—the term is "outstacking"—the under-votes, over-votes and unread ballots. It must rescan and re-tabulate 600,000-plus ballots for each of the three statewide recounts (Governor, Commissioner of Agriculture and Senate). That's why it is unlikely that it will meet Thursday's deadline to complete this part in the recount process.
That first stage will only look at the votes that can be counted. If the winning margin is not under 0.25 percent, then the recount is over and a winner will be declared. This process is not designed to be a complete accounting of every vote cast.
However, if the winning margin is less than 0.25 percent, as will be the case in the Senate race, then the process will turn to manually examining and verifying out-stacked ballots. Broward's unofficial results showed 31,000 under-votes in the Senate race.
That means confirming the under-voters were real (which would detect a programming error); confirming the over-votes were real; and possibly making duplicates of some unreadable but valid ballots (to then be reviewed by a canvassing board).
"The problem is when you have more than one race on the same card," said a technician on background. "Normally, if there's one race to adjudicate, they'll sort and stack [all the ballots]. They will put the voted [ballots] in one stack and non-votes in another stack. The complications come when you have to do this multiple times, because there are multiple races on the same card."
Wednesday's Federal Court Hearing
Lawyers for Nelson, who trails GOP Gov. Rick Scott by 12,500 votes in unofficial results of nearly 8.2 million votes cast, will be in federal court in Tallahassee on Wednesday to try to expand the universe of votes that can be counted in his race. (In Georgia, two federal court rulings in the past 24 hours told election officials to count more provisional and absentee ballots.)
How all this plays out may end up taking days turning into weeks before winners in the closest contests are known. In the meantime, county election officials like Leon County's Earley are looking to future Florida elections and hoping state law will give them the flexibility to use better and more accurate tools for recounts.
This article was produced by Voting Booth, a project of the Independent Media Institute.
Steven Rosenfeld is a senior writing fellow of the Independent Media Institute, where he covers national political issues. He is the author of several books on elections, most recently Democracy Betrayed: How Superdelegates, Redistricting, Party Insiders, and the Electoral College Rigged the 2016 Election (March 2018, Hot Books).