Wikileaks' Assange Messages Fake Hannity Account With 'News' On Sen. Warner
@AlterNet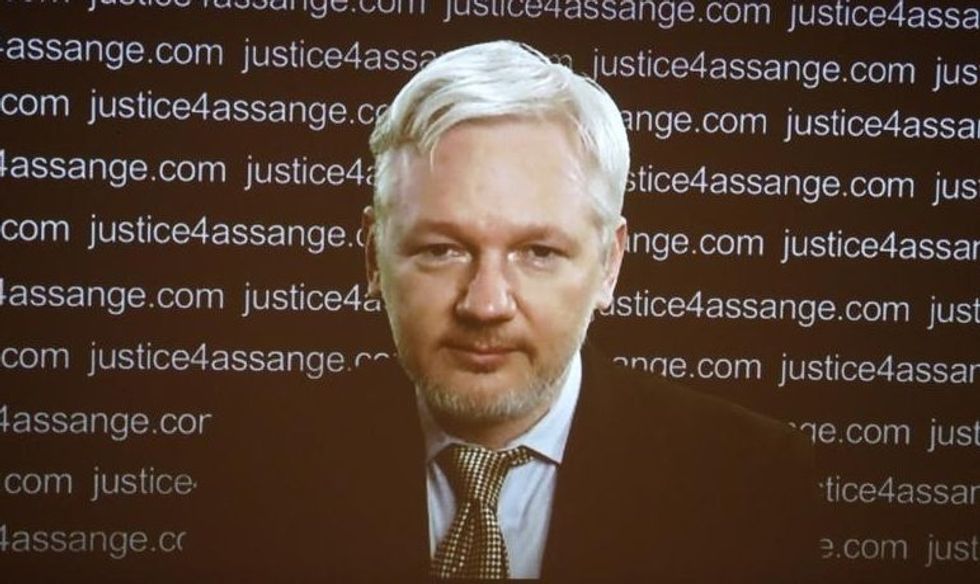 Reprinted with permission from AlterNet.
Wikileaks founder Julian Assange wanted to provide Fox News host Sean Hannity "some news" about Sen. Mark Warner (D-VA), the top Democrat on the Senate intelligence committee, which is investigating Russian interference in the 2016 election.
One problem: Assange messaged a fake account, whose owner then alerted the press. Dell Gilliam, a writer from Texas, said she created the fake @SeanHannity__ account while she had the flu and was bored, according to the Daily Beast.
"I felt bad. He really thought he was talking to Sean Hannity," Gilliam said. Assange wanted to have a conversation "on other channels" about "some news" he allegedly had to share about Warner.
A spokesperson for Warner was contacted by the Daily Beast about Assange's allegation and dissed him in the clearest terms possible.
"Give me a break. WikiLeaks is a non-state hostile intelligence service with longstanding ties to the Russian government and Russian intelligence," the spokesperson said.
For her part, Gilliam said the time she used posing as Hannity gave her a window into "paranoia I'd never seen before" from Hannity's followers, who are "disturbingly angry."
WikiLeaks founder Julian Assange appears on screen via video link during a news conference at the Frontline Club in London, Britain February 5, 2016. REUTERS/Neil Hall