WikiLeaks Biopic Opens Toronto Film Festival
@AFP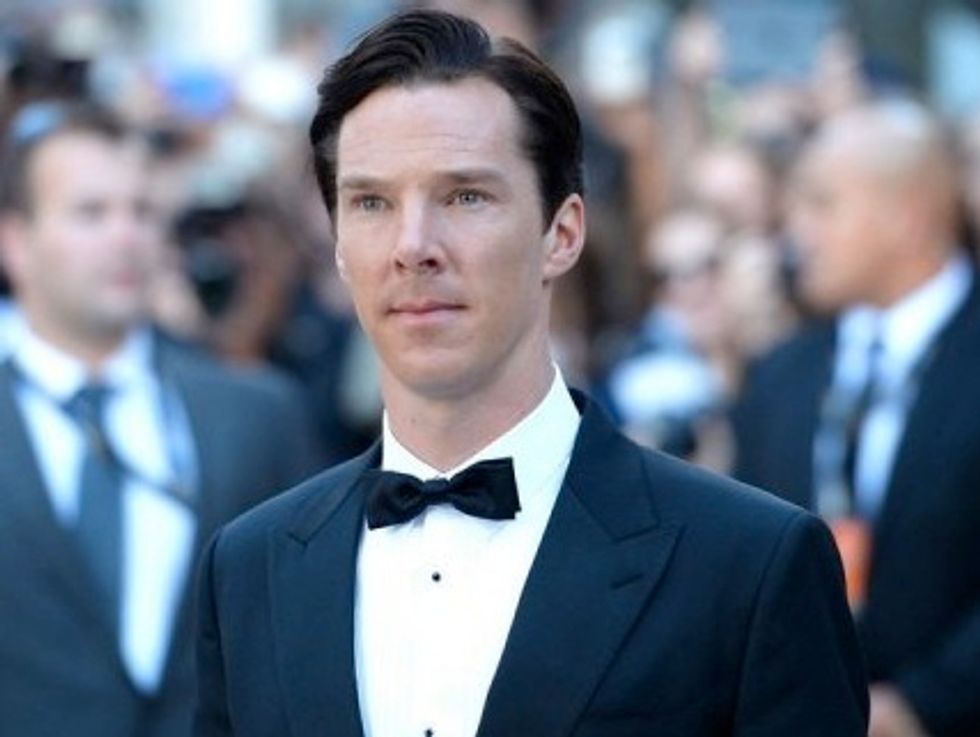 TORONTO, Canada (AFP) – A veil of secrecy was draped ironically around a new movie charting the rise of WikiLeaks as the whistle-blower drama prepared to open the Toronto International Film Festival.
A press preview of the film "The Fifth Estate" scheduled before its world premiere later Thursday was canceled at the last minute without any explanation.
Promoters also restricted access to director Bill Condon ("Dreamgirls" and "The Twilight Saga") before showtime. Film festival organizers said they were not given any reason for the canceled screening.
Not giving critics an opportunity to see a film before its release "never speaks well of the distributor's anticipation of critical reaction to a film," commented Toronto's Now entertainment newspaper.
"Is it ironic that the press won't be able to declassify an Assange movie before the public can reach its own conclusions? Is TIFF effectively WikiLeaking its WikiLeaks movie?" it said.
The film is based on books "WikiLeaks: My Time with Julian Assange at the World's Most Dangerous Website" by WikiLeaks founder Julian Assange's once-trusted lieutenant and former WikiLeaks spokesman Daniel Domscheit-Berg, and "WikiLeaks: Inside Julian Assange's War on Secrecy" by David Leigh and Luke Harding.
It stars Benedict Cumberbatch as Assange and Daniel Bruhl as the activist's confidant Domscheit-Berg.
Assange himself has panned the film, saying that it is a pack of lies and "a massive propaganda attack on WikiLeaks and the character of my staff," after reportedly seeing a copy of the script.
"It is a lie upon a lie," he told a group of Oxford University students earlier this year.
In particular, Assange assailed the film's portrayal of Iran as absolutely determined to build a nuclear bomb, an accusation denied by Tehran, but it was not in the final cut.
Instead Condon added Assange's poke at the film, in a postscript.
The filmmaker also reacted in a statement, saying that it may be decades before the impact of WikiLeaks is fully understood, and the film "won't claim any long view authority on its subject, or attempt any final judgment."
"We want to explore the complexities and challenges of transparency in the information age and, we hope, enliven and enrich the conversations WikiLeaks has already provoked."
The audience's reaction was muted, ambivalent, with one critic simply shrugging his shoulders when asked after the premiere if he liked it, or not.
Coming to the film's defense, the Toronto film festival's boss Cameron Bailey told AFP: "I think this film is just one more way to understand Julian Assange and WikiLeaks."
"It doesn't invite you to like or hate Assange. He's neither a hero nor a villain, he's a complex person and to its credit the film shows you that complexity."
The film's premiere comes just weeks after soldier Bradley Manning was sentenced to 35 years in prison for sending 700,000 documents — military war logs and U.S. diplomatic cables — to WikiLeaks, which published them.
Manning, who has asked to be recognized as a woman (Chelsea) following his trial, was arrested in 2010 while serving as a junior intelligence analyst at a U.S. base near Baghdad.
Assange meanwhile remains holed up at the Ecuador embassy in London after claiming asylum from that country a year ago to avoid extradition to Sweden, where he is wanted for questioning over allegations of sexual assault against two women.
The Raindance film festival this week announced that Assange will join the festival's jury. Raindance, which kicks off in central London after the Toronto festival wraps up, is also screening "Mediastan", a documentary produced by Assange.
The Toronto film festival, which runs through September 15, will showcase 366 feature films, including 146 world premieres.
It is the biggest in North America and has traditionally been a key event for Oscar-conscious studios and distributors, and attracts hundreds of filmmakers and actors to its red carpet.
This year's lineup includes celebrities such as Meryl Streep, Colin Firth, Julia Roberts, Kate Winslet and Jennifer Aniston.
Unlike the Cannes and Berlin festivals, Toronto does not have an official competition or award jury prizes, but an audience prize is handed out and the winners often go on to win big at the Academy Awards.
Photo Credit: AFP/Jason Merritt