Will Trump Follow His Own 'Order' To Stop Selling Chinese Products?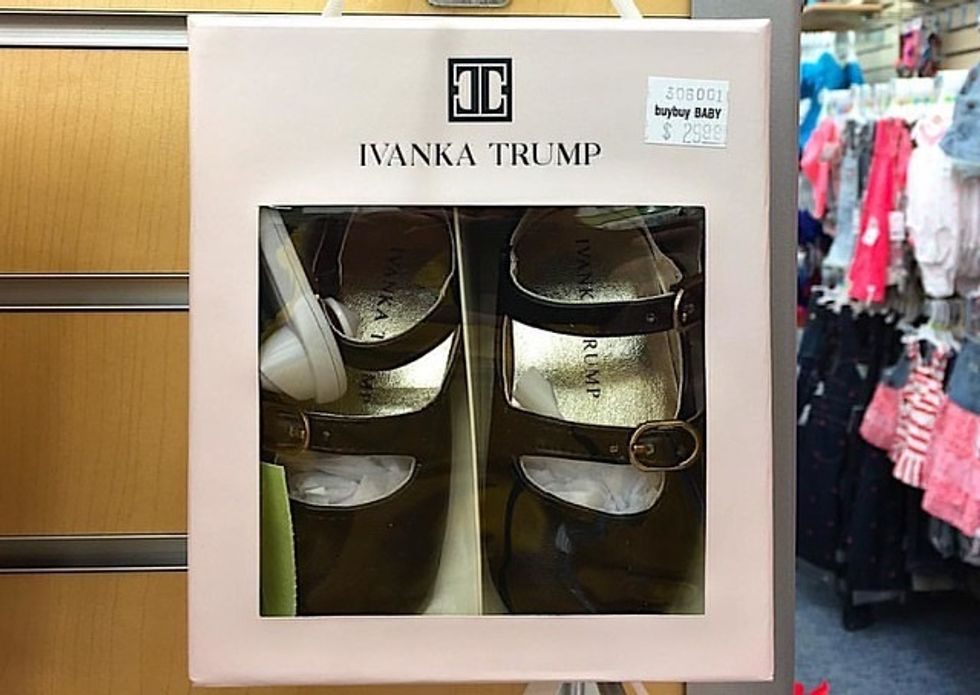 From duffel bags to ties, to plush robes in his hotels, Trump manufactures quite a list of products in China, despite a demand on Friday that American companies stop working with the country.
"Our great American companies are hereby ordered to immediately start looking for an alternative to China," Trump bellowed on Twitter Friday morning.
Yikes. That's going to be quite a dilemma for the Trump organization, Trump hotels, and Trump's daughter, Ivanka.
Here are just a few Trump-branded items manufactured in China, according to a July 2018 NBC News report.
The Trump store does have a section dedicated to products made in America, alluding to the fact that the rest of the products for sale were made elsewhere.
Shipping jobs overseas rather than investing in American workers is a multi-generational endeavor in the Trump family.
Ivanka Trump, daughter of Donald Trump and senior White House adviser, manufactures many of her clothing products in China. Former White House photographer Pete Souza tweaked a previous Trump demand that American companies manufacture in the U.S. by posting a photo of Ivanka Trump shoes clearly marked "Made in China."