Wildfire Near Yosemite National Park Prompts Thousands Of Evacuations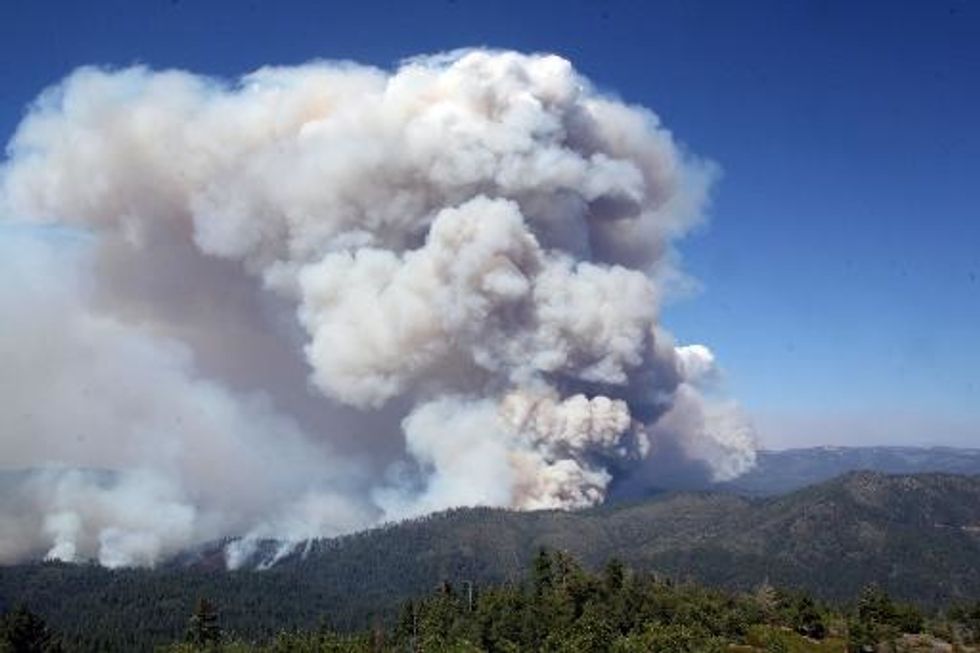 By Joseph Serna, Los Angeles Times
Out-of-control wildfire burning near Yosemite has triggered thousands of evacuation orders.
A wildfire burning near Yosemite National Park is threatening 500 homes, has triggered 13,000 evacuation orders, and prompted the Madera County sheriff to declare a local emergency.
The fast-moving Junction fire had burned 1,200 acres and was 0 percent contained overnight, prompting local school officials to close five campuses Tuesday.
Authorities have also closed California 41 leading in and out of Yosemite National Forest and have sent out an additional 2,500 phone calls warning residents they may have to leave if the fire spreads in their direction.
The fire is just one of several blazes raging across California's parched forests that have state and federal officials on constant alert for the latest flare-up.
In Kern County, Calif., the Way fire had burned through buildings and 3,000 acres after igniting Monday afternoon in Wofford Heights north of California 155. Crews are trying to control the blaze as it crawls through steep terrain and bone-dry vegetation. Evacuation orders were issued Monday for residents among half a dozen Wofford Height neighborhoods.
And in the hills above Azusa, the Tecolote fire in the Angeles National Forest was 60 percent contained Monday after burning approximately 274 acres, the U.S. Forest Service reported.
The blaze was burning in steep, rugged terrain away from homes, said fire officials. California 39 at East Fork was open only to residents.
AFP Photo/Mike Mcmillan
Interested in national news? Sign up for our daily email newsletter!