Will Congress Crack Down After 2018 Corruption Scandals?
@FAWFULFAN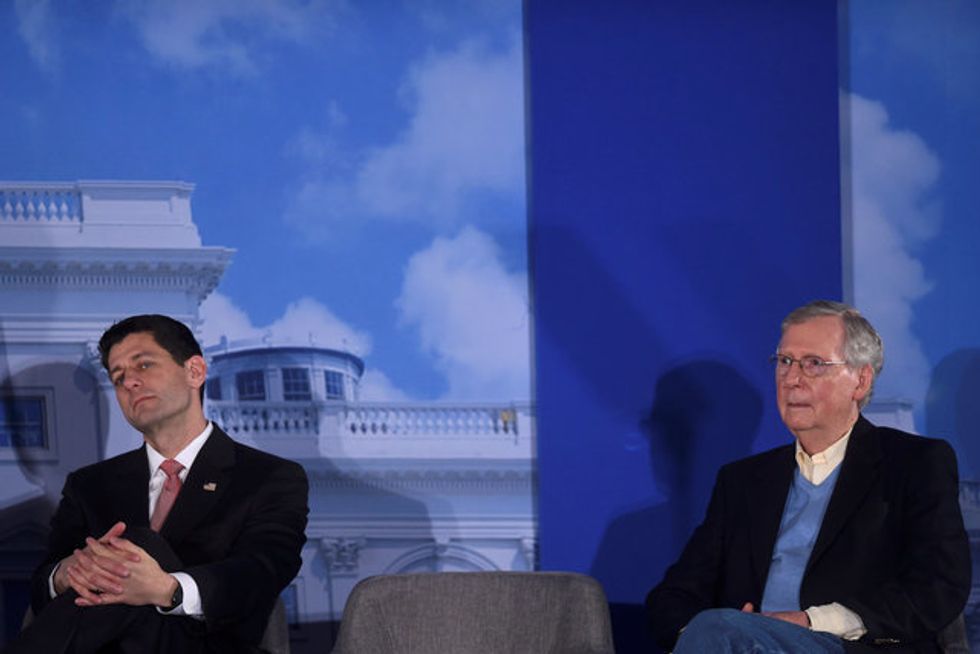 Reprinted with permission from AlterNet.
The headlines for white-collar crime this year have largely been grabbed by special counsel Robert Mueller, who has uncovered a huge array of financial crimes in President Donald Trump's inner circle. But though Mueller's revelations have shocked the American public consciousness, they were probably not the biggest financial scandals of the year.
On Monday, David P. Weber, a law professor and certified fraud examiner who reviewed the Panama Papers and blew the whistle on investigative misconduct as an assistant inspector general for the Securities and Exchange Commission, wrote an op-ed for The Hill outlining some of the most significant corporate scandals of 2018 — and how they prove Congress needs to ensure greater oversight of the financial system.
Weber specifically points to the scandals at 1Malaysia Development Berhad, a Malaysian sovereign wealth fund accused of a $4.2 billion embezzlement and fraud scheme with help from legal and auditing firms and a Department of Justice lawyer; Operation Car Wash, the gigantic Brazilian money laundering scandal that has implicated hundreds of politicians including multiple presidents; and the ongoing revelations about how European banks involved in the Panama Papers scandal helped oligarchs and tax evaders steal money around the world.
Though these scandals all occurred overseas, Weber notes, they have all in some way landed on U.S. shores by implicating American businessmen and officials.
The 1MDB scandal, for instance, involved three Goldman Sachs bankers, resulting in criminal charges against the U.S. investment banking giant by Malaysian authorities, and according to The Wall Street Journal, a firm linked to the wife of former RNC official Elliott Broidy was allegedly in talks for a $75 million lobbying contract to persuade the Justice Department to back off investigating 1MDB (Broidy and his wife are not mentioned by name in any of the criminal proceedings). In the Operation Car Wash saga, meanwhile a lawsuit alleges that a U.S. law firm improperly held a "strategy session" with a Brazilian prosecutor.
And perhaps most shockingly, in the E.U. banking scandal, multiple legal officials with the federal government, including the former chief of top financial crimes investigation team FinCEN and the former Treasury undersecretary for counterterrorism, are now providing legal counsel to HSBC and Deutsche Bank, two institutions implicated in the scheme.
"When will Congress act to curtain misconduct by professionals?" laments Weber.
In general, white-collar crime has gone underinvestigated for years — which is arguably why Trump's former attorney Michael Cohen and campaign chair Paul Manafort thought they could get away with bank fraud and tax evasion. But there is likely far more misconduct going on below the surface than we know. This year's scandals reveal the need for a strong, serious enforcement regime, for the integrity of the financial system and the confidence of the public.