Will Trump Lose Texas In 2020? A New Poll Says Maybe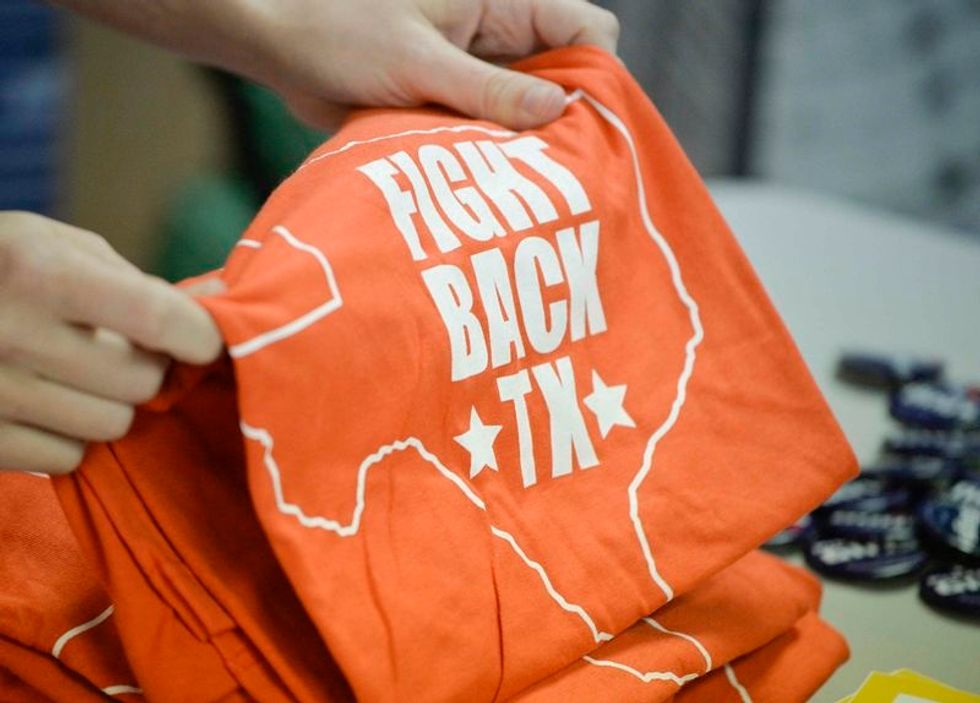 Reprinted with permission from Alternet.
Could Texas become a blue state? It once seemed unthinkable, but it's now a prospect poll-watchers are taking seriously.
A new poll from Quinnipiac University on Wednesday drew attention to the state's leftward swing, suggesting that there's a real possibility that President Donald Trump could lose his re-election bid in the Lone Star State. And if Trump lost in Texas, it's pretty much impossible to imagine he could hang on to the White House.
The poll found that, up against former Vice President Joe Biden, Trump would lose 44 to 48 percent if the election happened today.
Other Democrats, too, appear within striking distance of the president in Texas:
Sen. Elizabeth Warren of Massachusetts was behind Trump by just one 1, 46-45
Former Rep. Beto O'Rourke of Texas was behind 45 to 48 percent
South Bend Mayor Pete Buttigieg was behind by just 2 points, 44-46
"In historically red-leaning Texas, the report for the rest of the Democratic field is not so bad either, which could spell trouble for President Trump. It is the largest state in the country with a Republican edge," said Peter A. Brown, assistant director of the Quinnipiac University Poll.  "The president, who is on the wrong side of a too-close-to-call matchup with Biden, barely inches up in similar matchups with all the other Democrats."
While it's stunning to see Democrats polling so tightly with a Republican president in Texas, there have been signs that a liberal tide is rising in the southern stronghold. When O'Rourke faced off against Republican Senator Ted Cruz in 2018, the upstart lawmaker outperformed his polling. Quinnipiac predicted O'Rourke would lose 51-46, but he came even closer and lost the race 51-48.
The new poll is a "reminder that the possibility of a Dem breakthrough in Texas has been a little overlooked," said the New York Times' polling reporter Nate Cohn.
Of course, it's still early and it's hard to predict how a national election would play out. Campaigns would give each candidate chances to take hits in public approval and to rally their bases. But the Biden-Trump numbers may be particularly instructive, given that both are extremely well-known public figures. Public opinion of the two men may be relatively fixed.
IMAGE: A volunteer stocks a merchandise table with shirts during a media tour of the Whole Woman's Health clinic in San Antonio, Texas, February 9, 2016. REUTERS/Darren Abate