Will Trump's Order Help US Tech Workers Or Not?
@FromaHarrop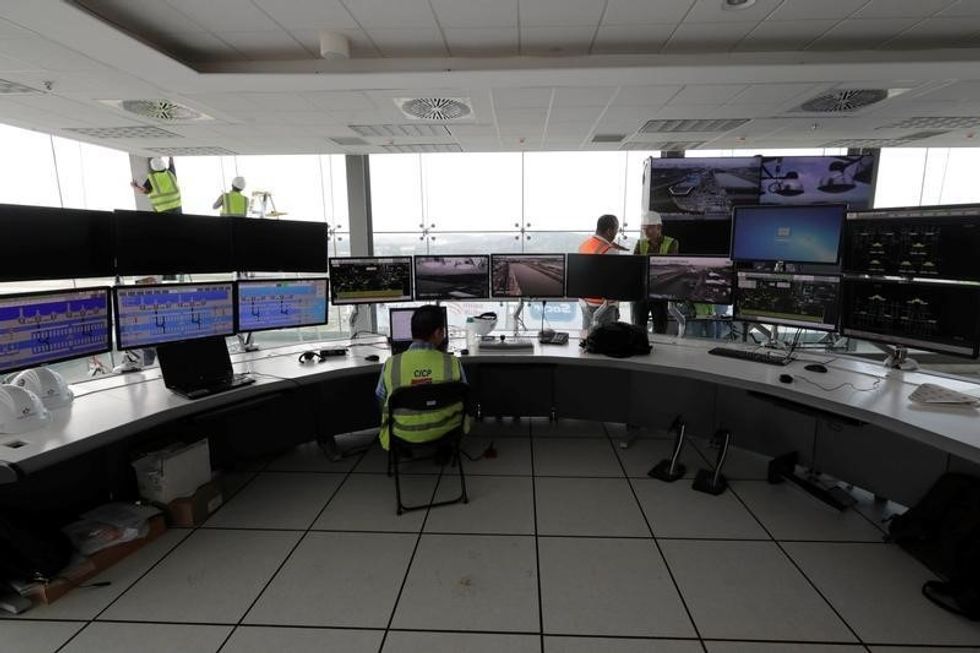 Reprinted with permission from Creators.
Let's describe the problem with an example. A few years ago, Southern California Edison employed 300 foreign tech workers through the H-1B visa program. They took the jobs of American IT specialists who suffered the added indignity of having to train their replacements.
The foreign workers were paid at least $40,000 a year less than the laid-off Americans. The Americans couldn't complain publicly to Congress because the company had them under a gag order.
All this was perfectly legal.
Up to 85,000 skilled foreigners, mostly from India and China, come to this country a year under the H-1B program. It has drawn bipartisan concern.
President Trump just issued an executive order directing federal agencies to suggest changes in the visa rules. What to make of it is hard to say.
"It's weaker than it could have been," Ron Hira, a political scientist at Howard University and longtime H-1B critic, told me. "Some things can be done through policy guidance, policy memos and regulation writing."
On the other hand, Hira was pleased that Trump at least acknowledged the problem, something his predecessors had not done.
Disney, Citibank and Hertz are among the heavy users of H-1B visas. Goldman Sachs does it in a shadowy way, hiring IBM to provide the H-1B labor.
Hira, a son of immigrants from India, has described the abuses in testimony before the U.S. Senate:
Nearly 4 in 5 of these visas go to workers with low-level skills and, therefore, low-level pay. Many are "low-level" only because employers can, in Hira's words, "define the position at whatever level they want."
Employers must pay what's being called a "prevailing" wage for the area. But in the world of H-1B visas, that's not the same thing as the median wage. It's a wage significantly lower, often 40 percent, than the median wage.
As a result, IT outsourcers enjoy net profit margins as high as 25 percent. Using American workers would cut their profit margins to 8 percent at most.
The foreigners are sometimes mistreated, as well. The employer holds the visa, so complainers can be summarily dismissed and subject to deportation. India-based Tata, a top recipient of H-1B visas, tried to collect fees from workers who had quit.
Such controversies are not unique to the United States. Australian Prime Minister Malcolm Turnbull has demanded an overhaul of a similar program. Canada got to the heart of its dilemma by raising wage levels for foreign workers.
Which the U.S. could do. But Trump did not go there in his vague executive order. He merely asked for studies.
Suspicions run high that establishment types in the White House are not keen to deny corporate America access to cheap labor. The financial industry, in particular, is a major consumer of IT services.
One way to appear to be fixing a problem while ensuring it will not be fixed is through legislative deceit. Republican Rep. Darrell Issa recently pushed a trick bill that would have done little other than take the issue off the table.
Not that Trump would ever mislead the public … but let the record show that his companies have tried to import at least 1,000 temporary foreign workers. Shalabh Kumar, a major Trump donor and native of India, recently announced that Trump would, if anything, expand the H-1B program. And Trump spokesman Sean Spicer said that reforming it was not a top priority.
Republican Sen. Chuck Grassley says he's "grateful" for the executive order. Less enthusiastically, Democratic Sen. Dick Durbin calls it "a guarded and timid approach." It may be no approach at all, but perhaps Trump will astonish us — in a good way.
Follow Froma Harrop on Twitter @FromaHarrop. She can be reached at fharrop@gmail.com. To find out more about Froma Harrop and read features by other Creators writers and cartoonists, visit the Creators webpage at www.creators.com.