Wisconsin GOP Leader Fires Election Fraud Investigator He Hired
@next2godwin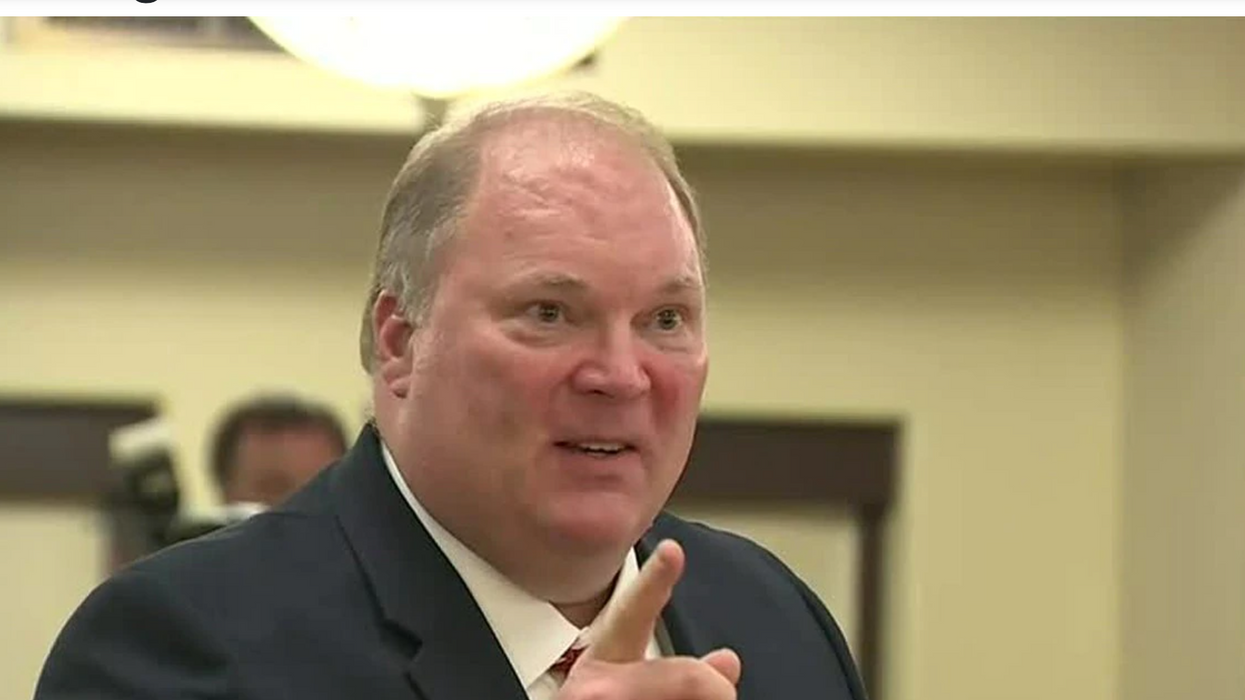 Wisconsin's Republican speaker of the State Assembly, Robin Vos, on Friday fired a conservative former state Supreme Court justice he handpicked to investigate fraud in the state's 2020 elections, ending a 14-month, taxpayer-funded inquiry that yielded no evidence of electoral wrongdoing.
Under pressure from Trump and cronies to overturn his 2020 loss in the state, Vos hired the former state Supreme Court Justice, Michael Gableman, in July 2021 as a special counsel to probe the state's election results.

However, the relationship soured after Vos refused Gableman's entreaties to decertify the 2020 election results despite finding no evidence of significant fraud during his inquiry, which cost taxpayers $1.1 million.
Gableman had noted in a report of his findings that decertifying the state's election results "would not, for example, change who the current president is," yet he joined Trump in disseminating bogus conspiracy theories about the 2020 elections and backing Vos' primary challenger.
The weeks-long standoff between Vos and Gableman ended after the speaker narrowly edged out his Trump-backed opponents in the state's primaries.
"After having many members of our caucus reach out to me over the past several days, it is beyond clear to me that we only have one choice in this matter, and that's to close the Office of Special Counsel," Vos announced in a statement.
Gableman, whose abilities Vos was initially "supremely confident" in, became a bullhorn for Trump's Big Lie and led Republican efforts to decertify the state's presidential election results, contradicting the Legislature's findings in November that no basis in law supported decertification.
Vos called Gableman an "embarrassment" Tuesday night and told WISN-TV that "he had fired Mr. Gableman by letter and that the two had not spoken in recent weeks," according to the New York Times.
"I really don't think there's any need to have a discussion," Vos said. "[Gableman] did a good job last year, kind of got off the rails this year."
The Republican-led investigation drew scorn from its inception, as Gableman had — as early as November 7, 2020, just one day after the election — announced his belief that the 2020 election was stolen.
During his investigation, Gableman looked into the background of public employees as part of his investigation and threatened to lock up local officials who refused to answer his questions in private interviews — extreme steps that drew calls for the probe to be shut down.
In one case, part of a document titled "Cross Pollinators" on the special counsel's website, Gableman labeled a Milwaukee city employee a Democrat because she "has a weird nose ring," plays video games, "loves nature and snakes" and lives with her boyfriend although they are not married," according to CNN.
Wisconsin Democrats, who had assailed the special counsel and his investigation from the start, celebrated Gableman's firing and slammed Vos for his hiring.
"Finally," said Democratic Wisconsin Governor, Tony Evers.
In the days after his narrow victory in the primaries, Vos defended his decision to begin the Gableman probe but promised to end it.
"There were problems with the 2020 election that we need to fix — all of those things are real," Vos told a conservative talk radio show in Milwaukee. "But somehow, Justice Gableman, as the investigation began to come to an end, decided it was more important to play to Donald Trump and to play to the very extreme of our party who thought we could unconstitutionally overturn the election than it was to be responsive to his client, which was the Legislature."
Neither Gableman nor his representatives responded to multiple requests for a comment on the firing.