Wisconsin Republicans Seek To Block Special Elections They Might Lose
@FAWFULFAN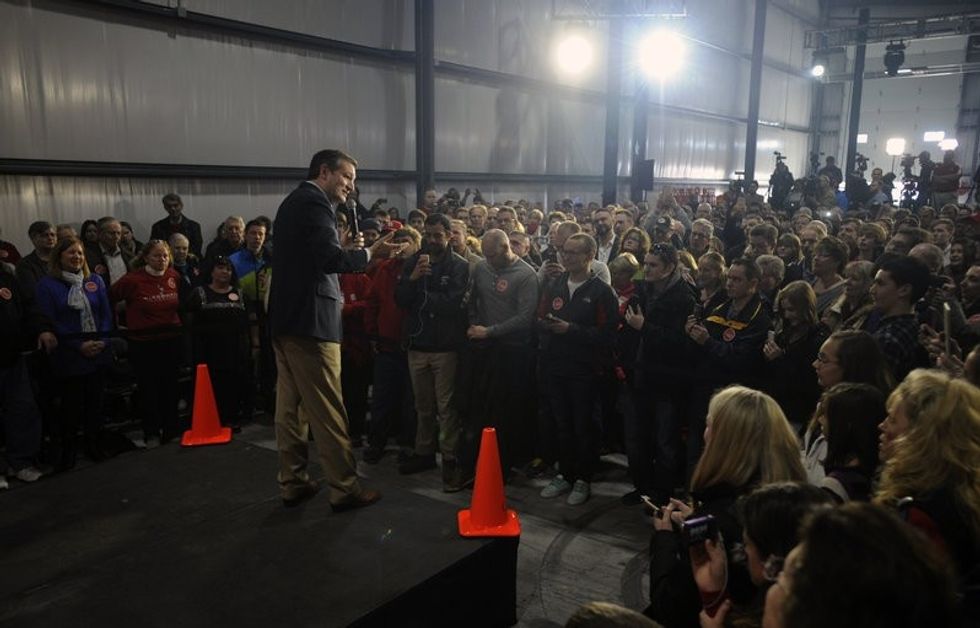 Reprinted with permission from Shareblue.com
After Wisconsin Gov. Scott Walker refused to allow special elections in two vacant legislative districts, he was sued by voters in those districts and voting rights activists.
On Thursday, Dane County Circuit Judge Josann Reynolds ordered Walker to schedule those elections, saying, "To state the obvious, if the plaintiffs have a right to vote for their representatives, they must have an election to do so."
Now Republicans in Wisconsin have a brilliant idea: change the law to make what Walker did legal.
According to the Wisconsin State Journal, State Senate Majority Leader Scott Fitzgerald, a Republican, is considering legislation to block Reynolds' order, saying the logistics are too "messy" to allow elections. Meanwhile, Assembly Speaker Robyn Vos condemned Reynolds as an "activist judge," despite the fact that Reynolds is one of Walker's own appointees.
The real motive behind blocking special elections in Assembly District 42 and Senate District 1 is obvious: Republicans are afraid they will lose.
"Republicans are clearly intimidated by the thought of losing power and would rather create chaos and confusion going into a tough re-election year," said Senate Minority Leader Jennifer Shilling.
Both districts, vacated by Republican lawmakers who joined Walker's administration, lean red. But Democrats are flipping red seats blue all over the country, including a Senate seat, a House seat, and several dozen seats in state legislatures — one of which was in Wisconsin.
Even though plenty of other Republican-controlled states are still moving forward with special elections, like Arizona, Walker can't bear to take the risk.
As brazen as it is, changing state law in order to exempt Walker from following it has become a thing for Wisconsin Republicans. A few years ago, the legislature passed a law making anonymous investigations of governors illegal, because Walker had been the target of one.
Nor is this behavior unique to Wisconsin. All around the country, Republicans have openly undermined courts when they do not get their way.
In Pennsylvania, the GOP is moving to impeach state Supreme Court justices after their scheme to rig congressional districts was deemed illegal. And after judges in Kansas blocked Republicans from defunding public schools, Republicans responded by defunding the courts.
But nothing in this fiasco is likely to encourage voters to give Walker a third term. He is already the second-least popular Republican governor in the country.
Wisconsin Republicans clearly do not trust that voters will keep them in power. Given the desperate lengths to which they're going to try to preserve that power, they have every reason to fear what voters will do get to go to the polls.