Wisconsin's Top Election Denier Urges 'Revolution'
@avcole1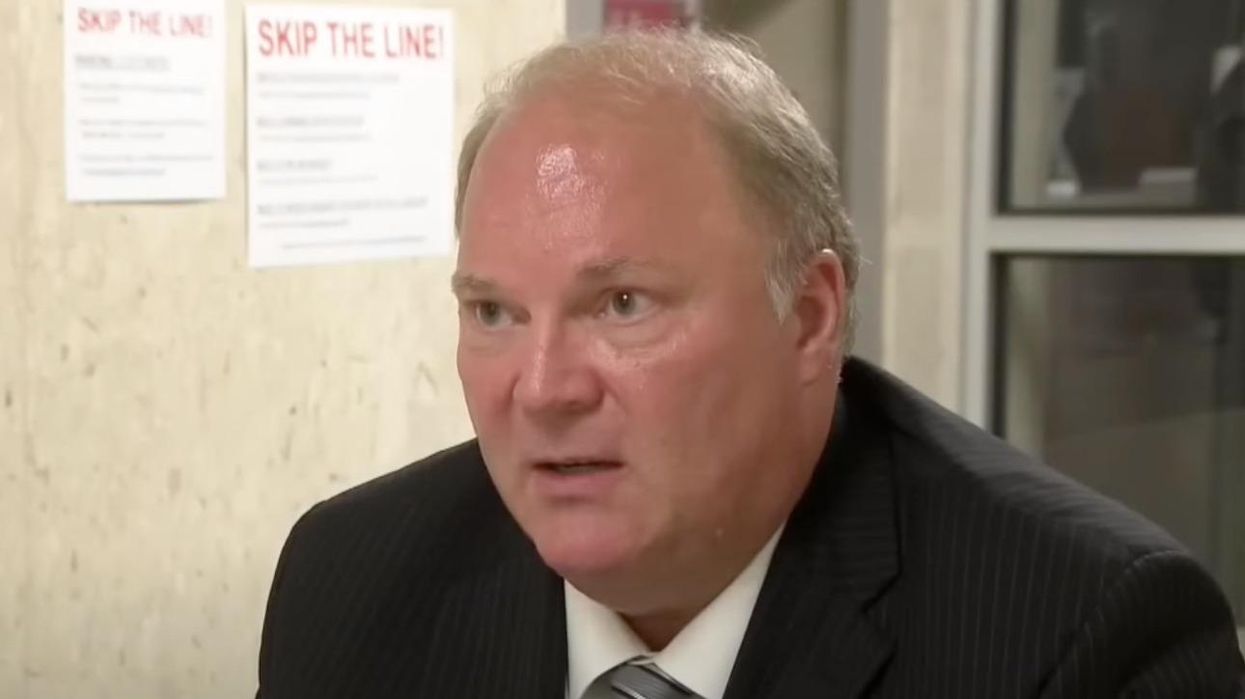 Youtube Screenshot
Last week, former Wisconsin state Supreme Court Judge Michael Gableman repeated conspiracy theories and unproven allegations about the 2020 presidential election during a speech at a Republican fundraiser.

He also brought up the specter of "revolution."
Gableman's remarks came during an Outagamie County Republican Party Constitution Day dinner in Appleton, Wisconsin. The keynote speaker was Republican gubernatorial nominee Tim Michels, who is challenging Democratic Gov. Tony Evers in November.
"It's a beautiful world, but it's that very comfort that is keeping us from what our founders knew to be the only way to keep an honest government, which is revolution," Gableman said during his speech last Friday. "Thomas Jefferson said that the Tree of Liberty must be watered by the blood of patriots every generation. I don't think that's going to happen, and our president has gone out of his way to say, 'Don't even think about a revolution, we've got F14s, and you've got...' Who talks like that?"
The speech was recorded by Lauren Windsor, who created the anti-Republican sting operation The Undercurrent.
Reprinted with permission from American Independent.