With New Ebola Outbreak, Trump Cripples Global Health Security Team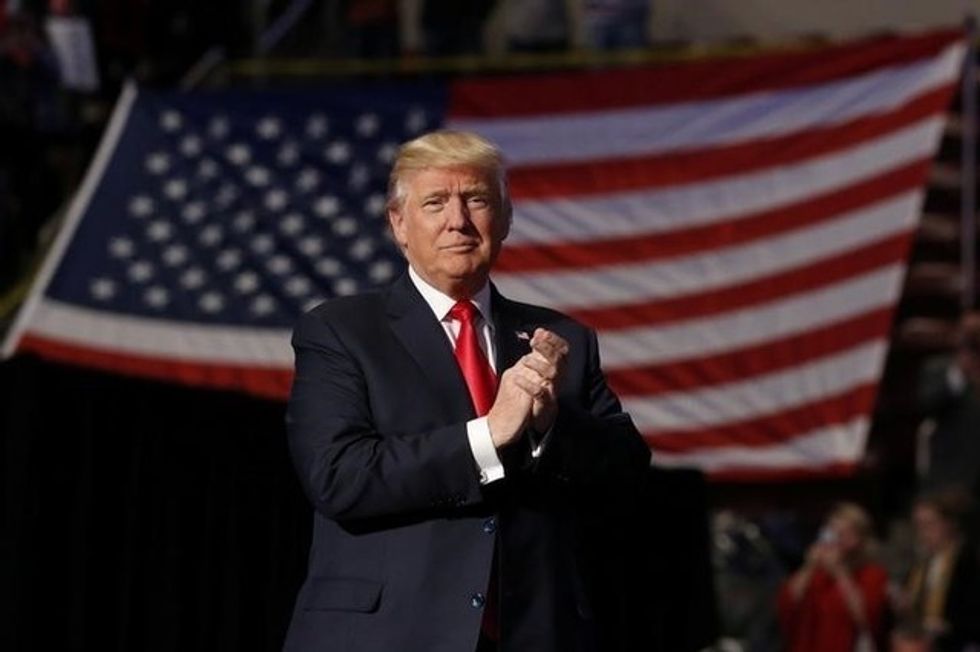 Reprinted with permission from Shareblue.com
The World Health Organization (WHO) announced on Tuesday that a new Ebola outbreak has emerged in the Democratic Republic of the Congo — and thanks to the Trump administration, we are woefully under-equipped to deal with it.
Just as news broke about the resurgence of the deadly disease, the Trump administration made a series of moves that could severely hamper America's capacity to respond to disease outbreaks.
Hours before the announcement from WHO, Trump called on Congress to rescind $252 million that had been set aside specifically for the purpose of dealing with Ebola outbreaks. The money was left over from the funds that Congress appropriated to fight the 2015 Ebola epidemic in West Africa, which was the largest Ebola outbreak ever recorded.
The money, which Trump referred to as "irresponsible federal spending," was actually set aside intentionally in anticipation of the next outbreak. Having funds available immediately allows the U.S. to quickly deploy health officials to the site of the outbreak so it can be stopped before it spreads further and becomes a deadly — and extremely costly — international crisis.
But Trump thinks outbreak preparedness is "excessive spending" and wants Congress to rescind all of the funding.
And that's not the only move the Trump administration made on Tuesday that threatens to cripple our ability to effectively deal with deadly disease outbreaks.
As WHO was confirming the details of the new Ebola outbreak, Rear Adm. Timothy Ziemer, the top White House official in charge of coordinating the national response to deadly pandemics, abruptly left the administration.
He was reportedly "pushed out" by Trump's new national security adviser, John Bolton, and will not be replaced with someone else.
To make matters worse, the global health security team that Ziemer oversaw was disbanded upon his exit. This means that "no senior administration official is now focused solely on global health security," the Washington Post reports.
The outbreak in the DRC is still small, involving two confirmed Ebola cases and 32 more suspected cases, including 18 deaths, as of Wednesday. However, Ebola spreads incredibly rapidly and experts are concerned that the disease could easily be carried by travelers to more densely populated towns and cities due to the location of the outbreak.
Keeping it contained will depend on a rapid response — and the Trump administration just made it harder for the U.S. to mount such a response.
And this won't be the last outbreak we have to worry about. Ebola outbreaks appear to be occurring with greater frequency in recent years, and infectious disease outbreaks are on the rise around the world.
As Trump continues to throw money at a useless border wall, he's leaving the entire nation vulnerable to deadly diseases lurking just a plane ride away.