Women Warn GOP: You Dissed Us, So We're Dumping You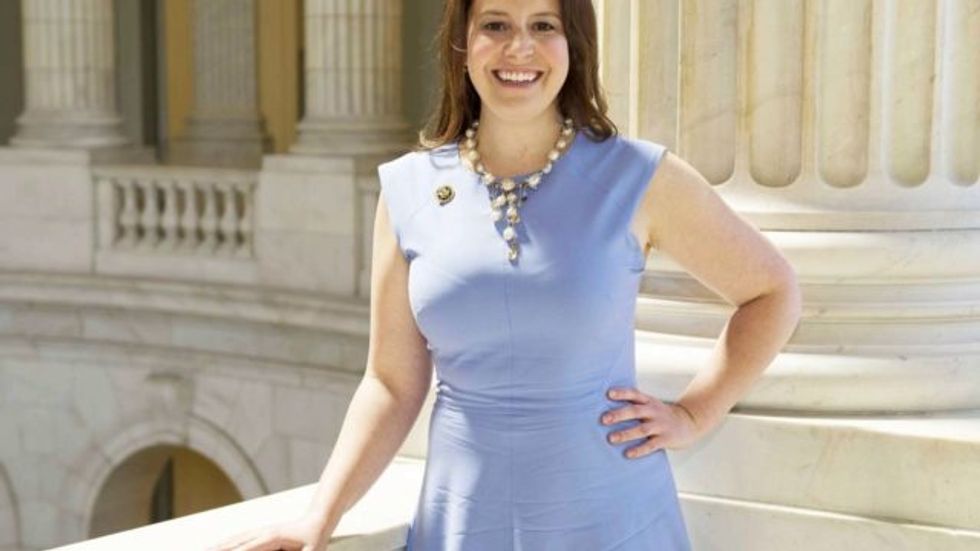 Reprinted with permission from Shareblue.
In what should come as a shock to no one, the Republican Party — which fully embraced an accused sexual predator for president, an accused child molester for U.S. Senate, and an alleged attempted rapist for the Supreme Court — is having trouble winning the support of women voters.
It's getting bad enough, the Washington Post reports, that some prominent Republican women are calling for their party to make serious changes, and others are leaving the GOP altogether.
Yet the party doesn't seem willing to do much about it.
Rep. Elise Stefanik (R-NY), one of the few Republican women left in Congress after the 2018 midterms, argues that the GOP is now at a "crisis level" when it comes to representing women.
Republicans were on the wrong side of a massive gender gap in the 2018 midterms. For one thing, women voters heavily favored Democrats. For another, the Democratic Party got a record-breaking number of women elected to Congress — even as the number of women Republicans in the House plummeted by nearly half, from 23 to just 13.
There are many obvious reasons women might be abandoning the GOP. The party's nasty habit of supporting sexual predators like Trump and Brett Kavanaugh is just one example of the GOP's systematic opposition to women's rights and gender equality.
Yet Stefanik's solution to what she calls a "crisis" isn't, say, changing the GOP's position on sexual predators from "support" to "oppose." Instead, she's more narrowly focused on trying to get the Republican Party to support more women candidates in the primaries.
But even this minor change is too much for the new head of the Republican campaign arm, Rep. Tom Emmer (R-MN), who called Stefanik's suggested approach a "mistake."
Emmer, one of 187 Republican men in next year's GOP House minority, has a plan for Republicans in 2020 that looks a lot like 2018, including a tight embrace of Trump and the Trump agenda.
Meanwhile, the party's deep misogyny is driving many Republican women to abandon the GOP entirely.
The chief justice of the California Supreme Court, Tani Cantil-Sakauye, recently left the Republican Party over the Senate's disgraceful confirmation hearings for Kavanaugh.
In Kansas, state Sen. Barbara Bollier ditched the Republican Party after four decades, in part because of Trump's vulgarity towards women. She told the Post, "now I can sleep better — it was a huge moral thing."
Christine Todd Whitman, the Republican former governor of New Jersey, told the Post that Republicans are not just ignoring women — they're "aggressively looking the other way."
Whitman predicted that if the GOP continues on this path, it will "largely become irrelevant."
And it won't be a moment too soon for women.
Published with permission of The American Independent.