#EndorseThis: Trump's Worried Aides Leaking All Over His New Presidency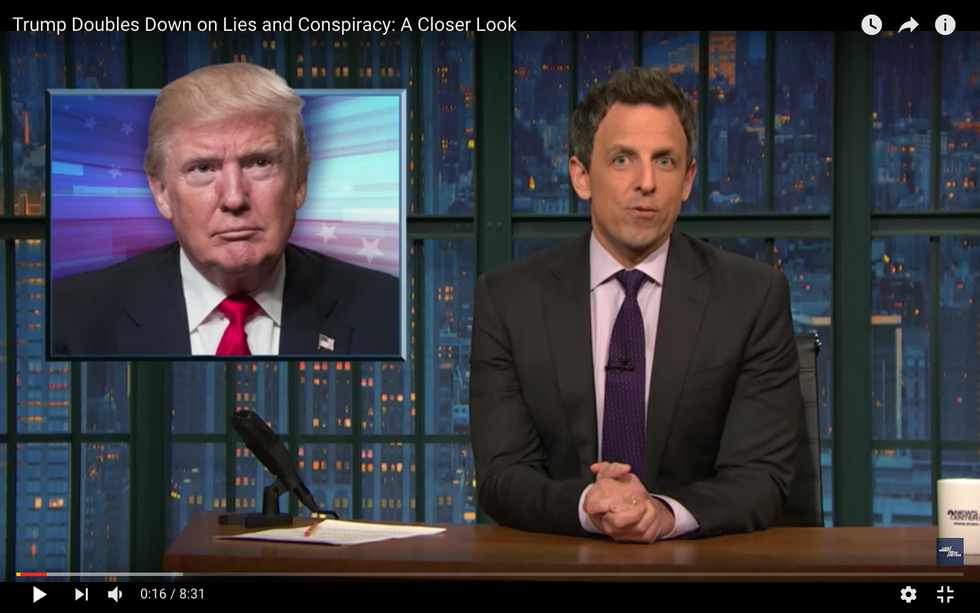 Donald Trump has yet to complete the first week of his presidency, and already his worried aides are leaking all over him with unattributed quotes that depict the man as a childish ignoramus who spends too much time on Twitter and watching cable TV, and too little time on policy and governance. In other words, the same narcissistic, intellectually stunted clown whose election we warned against months ago.
What the torrent of leaks suggests is that those same worried aides — the GOP appartchiks who lie publicly on Trump's behalf about voter fraud, the size of the Inauguration Day crowd on the National Mall, and scores of other topics — are now telling the truth "off the record" to the Washington reporters despised by their boss.
Seth Meyers takes "a closer look" at the weird fugue state of the White House, truly "unpresidented" (as Trump might tweet)  in the annals of any new administration. Scary and weird, but somehow still funny.