Writer To Sue Trump For Rape Under New York's New Sexual Assault Law
@next2godwin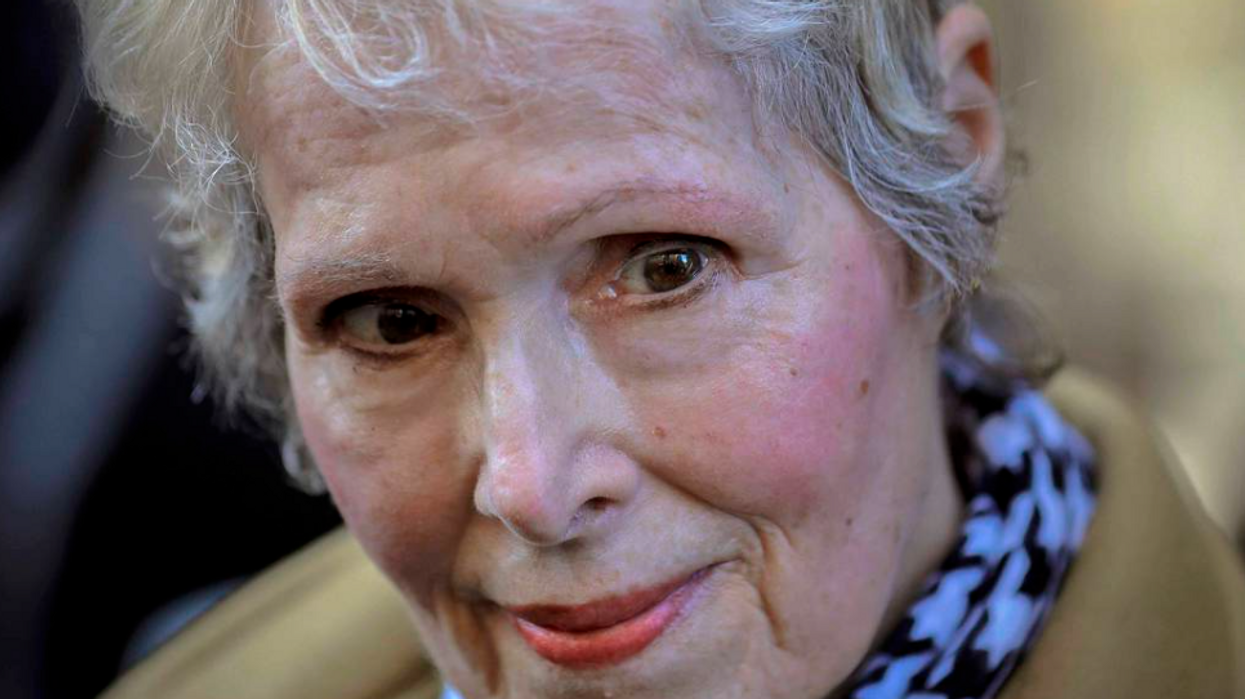 E. Jean Carroll, a New York-based writer who accused former President Trump of sexually assaulting her in the 1990s, has announced plans to sue the former president under a newly-signed New York statute that allows sexual assault victims to file claims long after the expiration of the statute of limitations.
In a court filing Tuesday, Carrol's attorney, Roberta A. Kaplan, informed New York federal judge Lewis A. Kaplan (no relation) that Carroll intends to sue Trump for battery and intentional infliction of emotional distress under New York's Adult Survivors Act, mirroring the 2019 Child Victims Act that increased the statute of limitations in cases of child abuse.
New York governor Kathy Hochul (D) signed the Adult Survivors Act into law in late May, giving adult sexual assault victims a look-back window of up to one year to file civil lawsuits irrespective of how long ago it happened.
Carroll's lawsuit against Trump stems from her claim that the former president sexually assaulted her in a dressing room of a department store in Manhattan, Bergdorf Goodman, in late 1995 or early 1996, a recollection she detailed in her 2019 book, What Do We Need Men For?.
Carroll alleged that Trump had "knocked her head against a wall, pulled down her tights, and briefly penetrated her before she swiftly pushed him off and ran out of the store," according to the Washington Post.
Kaplan said that the former Elle magazine columnist planned to file the lawsuit in November, when the Adult Survivors Act goes into effect, and asked the judge to have the case tried with her 2019 defamation lawsuit against Trump in February 2023.
Trump attorney Alina Habba said Trump "adamantly" opposed Carroll's request, and granting it would be "extraordinarily prejudicial" to the former and would violate his rights.
"To permit plaintiff to drastically alter the scope and subject matter of this case at such time would severely prejudice defendant's rights," Habba wrote. "Plaintiff's request must be disregarded in its entirety."
Trump had attempted to countersue Carroll, claiming that her 2019 defamation lawsuit against him was baseless. However, Judge Kaplan rejected the bid because it would "make a regrettable situation worse by opening new avenues for significant further delay."
Carroll said in a 2019 CNN interview that she had put up a fight during the horrifying incident. "I want women know that I did not stand there; I did not freeze. I was not paralyzed, which is a reaction I could have had because it's so shocking. No, I fought," Carroll said.
Trump vehemently denied the accusation when Carroll went public with it in 2019 — as he had similar allegations of sexual assault from other women — and accused her of "totally lying" to sell her book.
"I don't know anything about her," Trump said in an interview with The Hill. "I know nothing about this woman. I know nothing about her. She is — it's just a terrible thing that people can make statements like that."
However, Carroll, in the excerpt of her book, had provided a photo that appeared to show Trump from behind, standing with his now-late wife, Ivana, and John Johnson, Carroll's then-husband, at what the writer said was an NBC party around 1987.
Carroll's lawyer Kaplan said she wants Trump to testify under oath to "better understand his theory of the case" and has asked that he submit a DNA sample to compare against a dress Carroll said she had worn during the incident.
The filing is the latest in an ongoing lawsuit that is just one of the litany of court battles Trump is embroiled in — the latest of which involves the former president's business practices and refusal to turn over classified government documents after his tenure at the White House.