This Year In Crazy: The Looniest Wingnuts And Conspiracy Theories Of 2014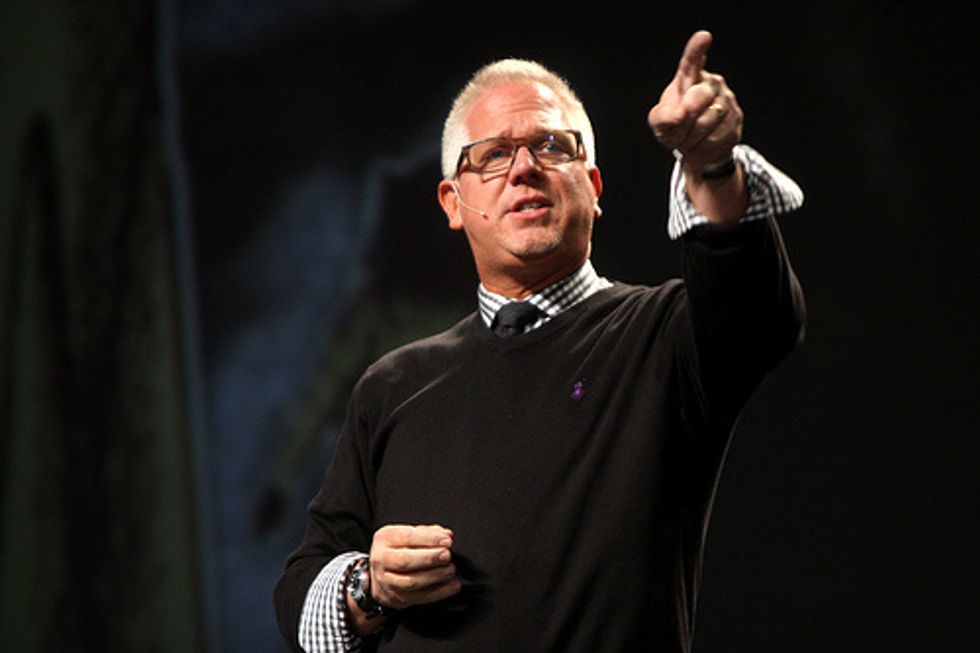 2014 was a year of big events, which means that it was also a year of big conspiracy theories. Did you enjoy the World Cup? You're a victim of President Obama's plan to distract you from his "scandals." Are you a basketball fan? Then you should know that Donald Sterling was framed by Obama, for some reason. Wonder what happened to Malaysia Airlines flight MH-370? Obama blew it up. The Ebola virus? That was Obama, too.
No matter who you are, this year the extreme right had a paranoid tale for you. But some fringe figures stood out for their persistent dedication to utter insanity. Here are the top five wingnut all-stars of 2014:
5. Ben Carson
Dr. Ben Carson, who became a right-wing celebrity in 2013 after insulting President Obama at the National Prayer Breakfast, spent most of the year preparing for a widely expected 2016 presidential run. On paper, it seems like a great idea: Beloved by conservatives and favored by God's fingers, Carson's inspiring life story and highly decorated medical career would seem to make him the perfect "outsider" candidate.
There's only one problem: He's completely off his rocker.
Craziest moment: Carson spent most of the year warning America that President Obama is simultaneously a Nazi, a communist, and a socialist who plans to cancel the 2016 election, so there are plenty of rants from which to choose. But they all pale in comparison to Carson's revelation that Pharrell's chart-topping hit "Happy" was actually a distraction from Benghazi.
Prediction for 2015: It's all fun and games until Carson wins the Ames straw poll.
4. Gordon Klingenschmitt
Nothing exemplifies the year in politics better than the fact that in November, demon-hunting, militant gay-fearing talk show host Gordon Klingenschmitt won election to Colorado's House of Representatives as a Republican.
Abraham Lincoln would be proud.
Craziest moment: Between warning Americans that demons lurk in their marijuana, attacking Al Franken's pedophile bill and Nancy Pelosi's bathroom bill, and promising that Jesus would overrule the Supreme Court and outlaw same-sex marriage by sending gay men to hell, it's been a pretty busy year. But nothing is topping Klingenschmitt's spin on the ice-bucket challenge:
Prediction for 2015: Upon joining a Republican caucus that recently included a man who was thankful that the Aurora shooter had so many bullets, Klingenschmitt will try to exorcise Governor John Hickenlooper. After all, he wouldn't want anyone think that he's a RINO.
3. Louie Gohmert
Michele Bachmann may be leaving Congress, but thankfully we still have Rep. Louie Gohmert (R-TX) to stand guard against President Obama's Muslim brothers, war on women nurses, and attempt to steal Santa's job.
Craziest moment: In October, Gohmert — a member of the House Subcommittee on Crime, Terrorism, and Homeland Security — explained how gay massages would cause America to lose the War on Terror:
Prediction for 2015: Gohmert will continue his uphill battle to win Latino votes for the GOP (if America still exists by the next election).
2. Rick Wiles
Of all of the wild conspiracy theories to surface throughout the year, none were more creative than those of right-wing radio host Rick Wiles. His paranoid fears that President Obama is trying to trick Americans into growing jihad beards, or that the government will give citizens Ebola to herd them into FEMA camps, or that "super gay male soldiers" are coming to wipe out Christianity are so outrageous that it's a wonder his frequent guest Allen West hasn't plagiarized them yet.
Craziest moment: Ebola isn't even the disease that Wiles feared the most in 2014; it was nothing compared to the Obama administration's genetically engineered zombie virus.
"The Walking Dead? It's coming," Wiles warned. He went on to describe a "virus" which the government "spliced with another virus," causing people to "literally go insane."

"Remember several years ago, we had here in Florida, the face eater?" he continued. "The man who literally ate the face off of a man on the streets of Miami?"

"They're testing something," he concluded darkly. "This is far worse than anything we could ever imagine that can happen. We're going right into the last days, folks."
Prediction for 2015: Fearing that Tea Partiers will distrust his extensive medical background, Ben Carson will promise to make Wiles his running mate in hopes of balancing the ticket.
1. Glenn Beck
When it comes to craziness, no one can top American prophet Glenn Beck. He may not be the most paranoid or the most unhinged, but his sermons on race, immigration, politics, and whatever other shiny objects distract him on any given day cannot be topped for entertainment value.
Craziest moment: Beck doesn't seem to fully understand what net neutrality is, but he is pretty sure that it will literally kill us all:
Prediction for 2015: Nothing — the demons will finally succeed at silencing Beck, and you won't hear from him again for about 40 years.