Yellen: U.S. Inequality Near Highest Level In 100 Years
@AFP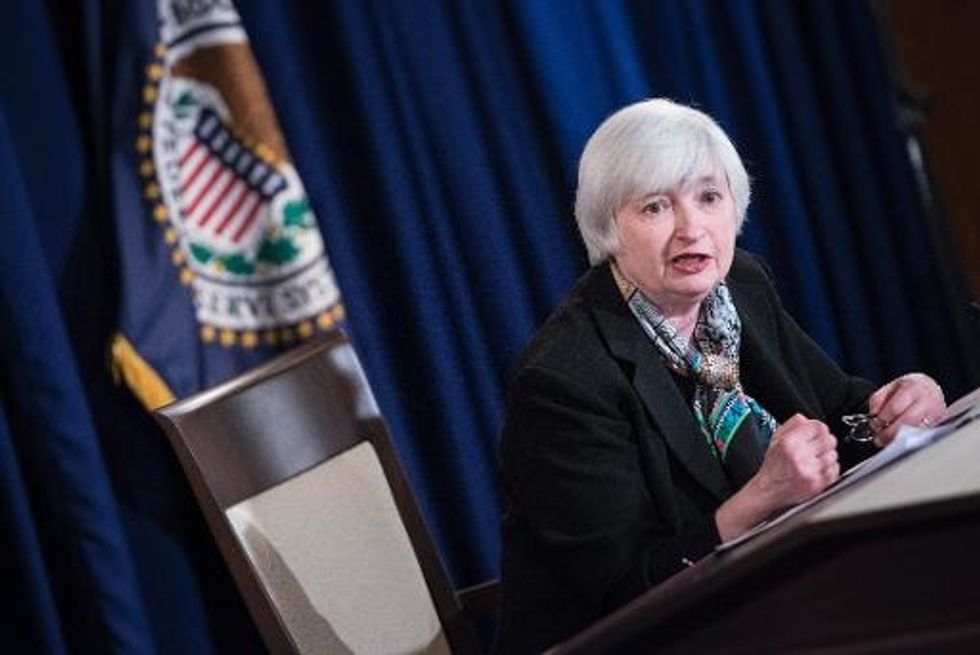 Washington (AFP) – U.S. Federal Reserve chief Janet Yellen said Friday she is greatly concerned over the widening gap between the rich and poor in the United States.
Speaking in the U.S. city of Boston, Yellen said "income and wealth inequality are near their highest levels in the past hundred years" and have widened during the economic recovery.
In her speech at a conference on inequality, the Fed chair did not mention monetary policy nor the current turmoil in financial markets.
She noted the wealth gap has grown steadily over the past several decades, despite a brief pause during the 2008 crisis when the richest Americans lost money and increased government spending helped offset losses for the less wealthy.
"But widening inequality resumed in the recovery, as the stock market rebounded," Yellen said, noting that "wage growth and the healing of the labor market have been slow, and the increase in home prices has not fully restored the housing wealth lost by the large majority of households for which it is their primary asset."
The Fed chief noted that wide wealth disparities can make it harder for the poor to move up the income ladder, and also warned of the burden of student loan debt, which quadrupled between 2004 and 2014.
"I think it is appropriate to ask whether this trend is compatible with values rooted in our nation's history, among them the high value Americans have traditionally placed on equality of opportunity," she said.
AFP Photo/Brendan Smialowski