Yes, Trump Intends To Build That Wall — Even If Mexico Won't Pay For It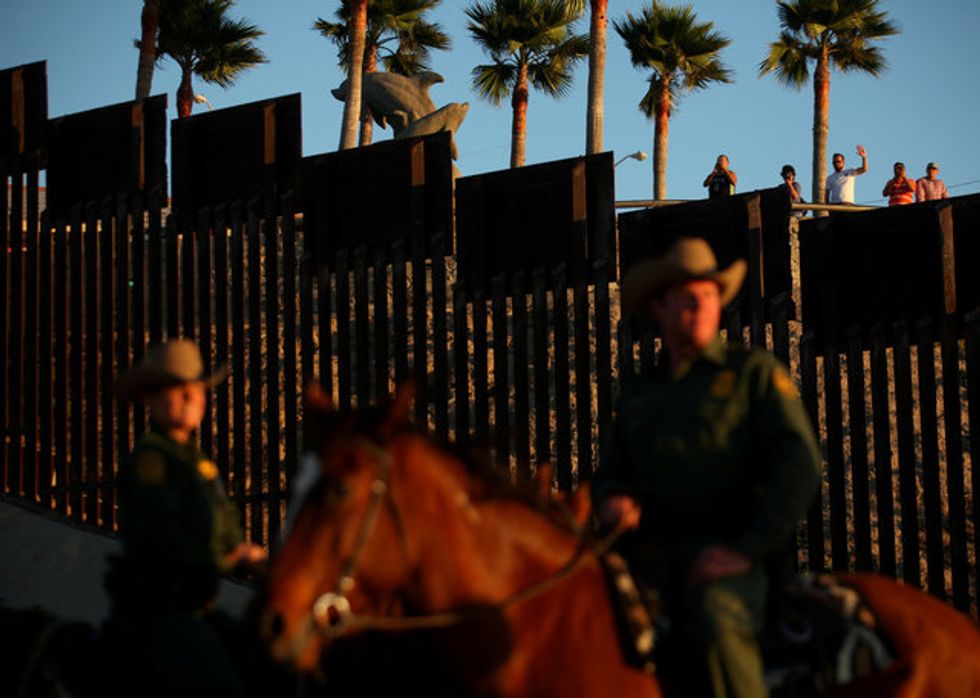 WASHINGTON (Reuters) – U.S. President Donald Trump is expected to begin signing executive orders aimed at curbing illegal immigration on Wednesday, beginning with a directive to build a wall along the U.S. border with Mexico and another to boost personnel needed to crack down on illegal immigrants, congressional aides with knowledge of the plan told Reuters.
In the coming days, Trump is expected to limit the number of refugees admitted to the United States to 50,000 a year, down from 100,000, and to impose a temporary ban on most refugees.
Trump, who took office last Friday, will begin signing the orders at the Department of Homeland Security on Wednesday. On Twitter on Tuesday night, Trump reiterated his promise to build the border wall, which was a cornerstone of his presidential campaign and which he has promised to make Mexico pay for.
The border enforcement order includes plans to hire 5,000 more U.S. Customs and Border Protection agents used to apprehend migrants at the border and to triple the number of U.S. Immigration and Customs Enforcement Agents used to arrest and deport migrants living in the United States illegally.
The Customs and Border Protection agency has already struggled to meet its hiring mandate, with a little more than 19,000 agents on the payroll, out of a congressionally mandated 21,000.
Immigration enforcement away from the border is also expected to be strengthened by seeking an end to "sanctuary cities" where local law enforcement officials refuse to cooperate with federal immigration authorities.
Trump will call for an end to this practice and may instruct the federal government to stop providing certain funds to cities that refuse to comply.
Later in the week, Trump is expected to suspend the issuing of visas to people from countries where it is deemed that adequate screening cannot occur. Immigration experts expect those countries to include Syria, Sudan, Somalia, Iraq, Iran, Libya and Yemen.
A review will be conducted by the Trump administration to determine what screening must occur before travel for citizens from such countries can resume.
(Reporting by Julia Edwards Ainsley; Writing by Susan Heavey; Editing by Franklin Paul and Frances Kerry)
IMAGE: People in Mexico wave at U.S. Border Patrol agents on horseback patrolling the U.S.-Mexico border fence near San Diego, California, U.S., November 10, 2016. REUTERS/Mike Blake/File Photo