Yet Another Outrageous National Security Leak — Courtesy Of Fox News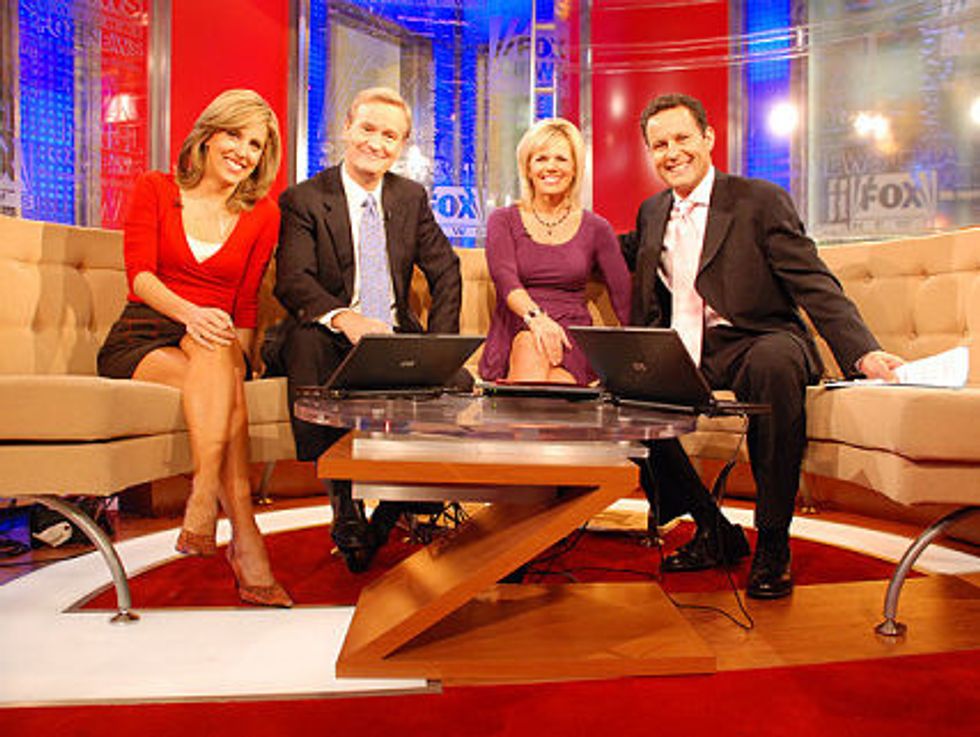 In an act of glaring hypocrisy — even by their standards — Fox News this week leaked the identity of the former Navy SEAL who penned a tell-all account of the raid that killed Osama bin Laden.
No Easy Day: The Firsthand Account of the Mission That Killed Osama Bin Laden appeared under the pseudonym "Mark Owen" in an effort to protect the true author from retribution for his involvement in the mission. That strategy lasted about 15 minutes before Fox News reporter Justin Fishel published an exclusive report revealing the author's true name, age, rank, and hometown.
The decision by Fox News management to leak Owen's real identity may come as a surprise to its regular viewers, given that the network has devoted countless hours of its broadcasts to declaring that leakers are the lowest of the low.
"There's a lot of people putting their lives on the line for us. And they need to be protected. And we cannot politicize national security," Sean Hannity said in June. Then  Bill O'Reilly declared that whoever leaked to the New York Times about cyberattacks against Iran "should go to prison for a long time."
As Mother Jones' Adam Weinstein points out, last year Fishel himself wrote:
Members of Navy SEAL Team Six, the Special Operations unit responsible for killing Al Qaeda leader Usama bin Laden in Pakistan last Sunday, have expressed concerns about their safety and the safety of their families now that details of the mission have been made public.

…Rather than keeping the details secret, intelligence officials and senior administration officials briefed members of the press. It quickly leaked out that the mission was performed by 24 members of the elite and classified counterterrorism SEAL squadron, known as SEAL team Six. Despite that leak, Gates says the government continues to protect their identities.
Apparently, Fishel's perspective changed drastically when he got the scoop on the author calling himself "Owen."
After Fox News leaked Owen's real identity, Christine Ball — a spokesperson for E.P. Dutton, which published No Easy Day — released the following statement:
Mark Owen, like every SEAL he has served with, has put his life on the line time and again for his country for more than a decade. Sharing the true story of his personal experience in No Easy Day is a courageous act in the face of obvious risks to his personal security. That personal security is the sole reason the book is being published under a pseudonym. We respectfully request that all news organizations and all Americans consider these facts when deciding whether to pursue or publicize his real identity.
Fox News Executive Vice President and Executive Editor John Moody defended the decision to reveal Owen's true identity by saying in a statement of his own. "Once you write a book," said Moody, "anonymously or not, you have no reasonable expectation of privacy."
By that standard, it's interesting that Fox continues to defend bestselling author Mitt Romney for not releasing more than a single year of his tax returns.
It's not surprising, however. As the Mark Owen fiasco (and the Valerie Plame disgrace) prove, Fox News treats intelligence leaking just like any other issue: It is only a problem if a Democrat does it.