Putin's Panic Transforms A Brushfire Into A Military Turning Point
@LucianKTruscott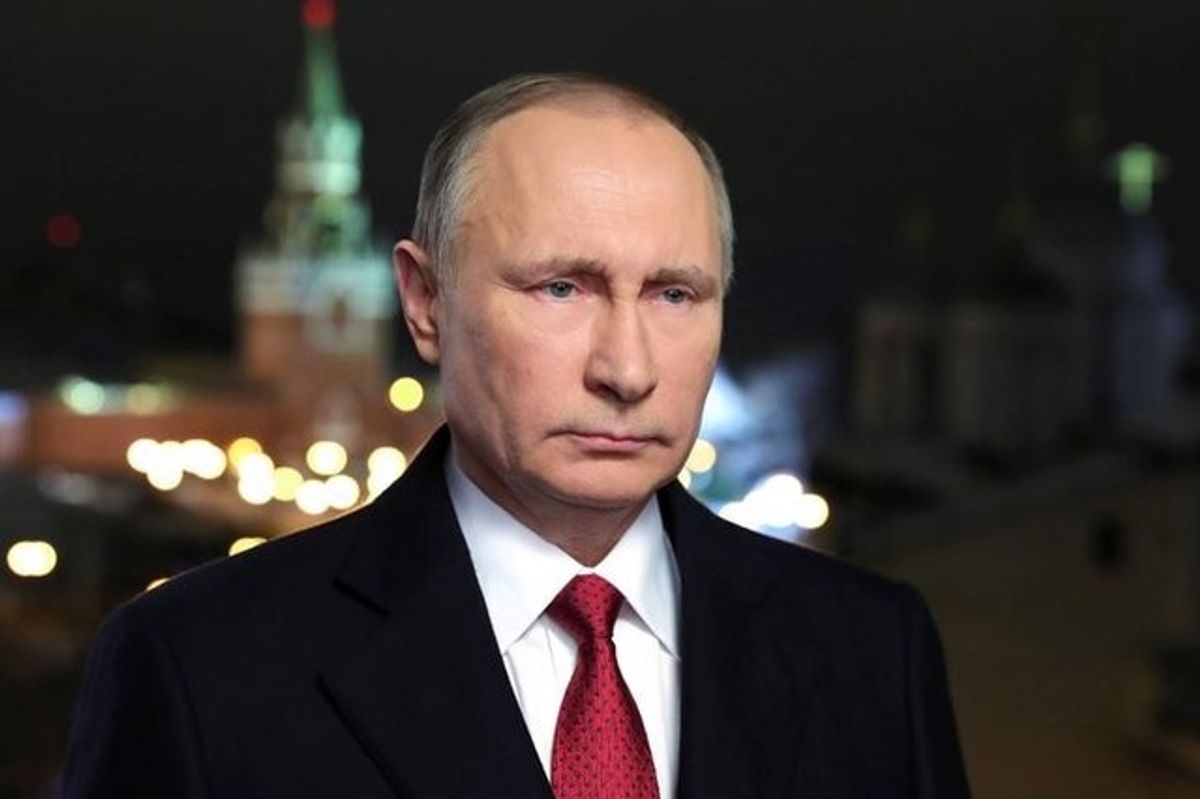 Vladimir Putin
Yevgeny Prigozhin and his Wagner Group marched into the southern Russian city of Rostov-on-Don overnight and seized the military headquarters there. Rostov-on-Don has reportedly been used by the Russian Ministry of Defense as its main military headquarters in the war against Ukraine. "We're blockading the city of Rostov and going to Moscow," Prigozhin announced in a video early this morning. The New York Times reports the paper has verified that the video shows Prigozhin "in the company of armed men in the courtyard of the headquarters."
Prigozhin has not wasted any time in his threat to take his Wagner fighters and march on Moscow. The Times is also reporting that it has verified videos that "show signs of active fighting along the M-4 highway south of Voronezh city, including helicopters and a destroyed truck along the road, following reports that Wagner fighters had entered the Voronezh region. The region is halfway between Moscow and Rostov."
In response, Russian President Vladimir Putin took to the state-controlled airwaves this morning with a recorded address accusing Prigozhin of "treason." Putin darkly accused Prigozhin of "pushing the country toward anarchy and fratricide, to defeat, and finally to capitulation," which sounds like an assessment by a fearful leader of a situation that is at the moment at best fluid, and not yet threatening Moscow.
Putin promised to take "decisive actions to stabilize the situation in Rostov-on-Don," where he admitted, "the work of civilian and military governing institutions is practically blocked."
"Exorbitant ambitions and personal interests have led to treason," Putin said in the recorded address to the nation. "This is a stab in the back against our nation and our country. Those who organized and prepared the armed rebellion, those who raised weapons against comrades in arms, betrayed Russia," Putin said in an apparent reference to Prigozhin. "And they will answer for this. As president of Russia and the commander in chief, as a citizen of Russia, I will do everything to defend the country."
The Times reports that "security forces" have been mobilized across the country of Russia, and that local governors along the M-4 highway that links Rostov-on-Don to Moscow have "urged residents to stay off the roads."
Here is a map showing the area between Rostov on Don and Moscow, with Voronezh half-way in between. The M-4 highway is shown as the thin line running north from Rostov-on-Don through Voronezh to Moscow at the top edge of the map.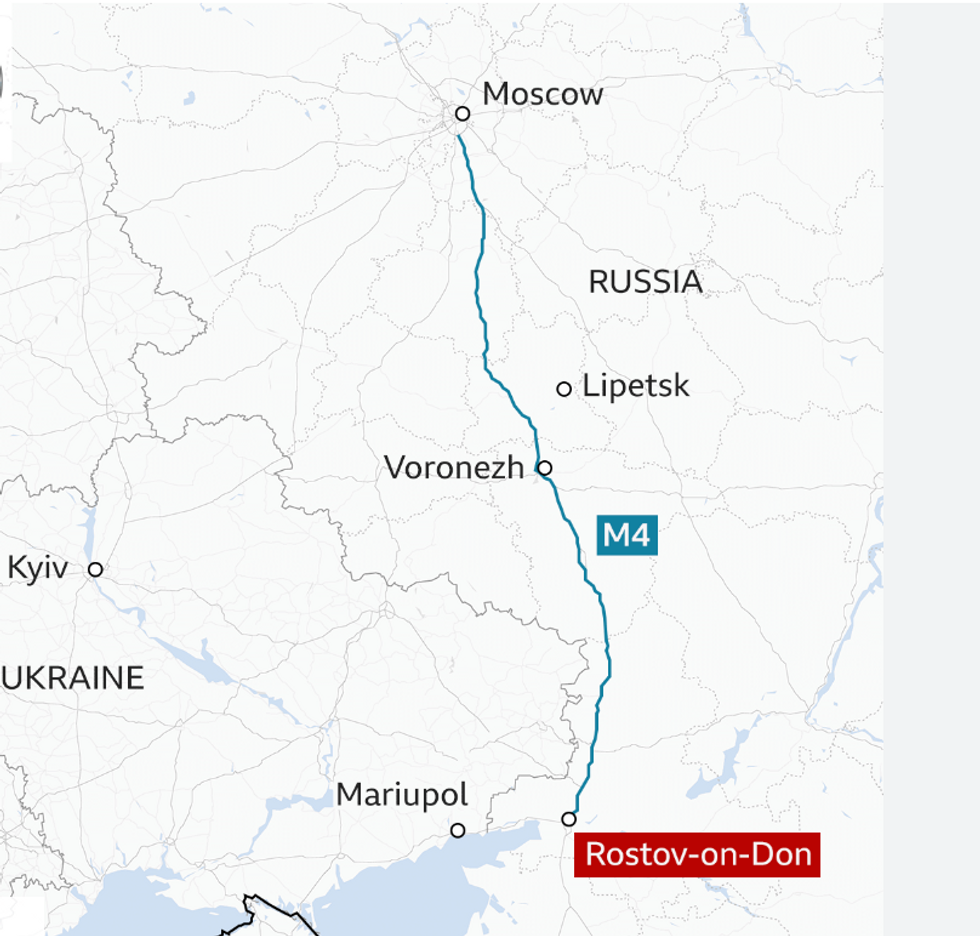 It is unknown at this moment how the turmoil in Russia is affecting Russian forces on the battlefield, but if I were to guess, it's not helping and may open an opportunity for Ukraine to make a decisive strike in the south, where the Rostov-on-Don headquarters had military dominion.
I'll try to stay abreast of this fast-moving situation as the day progresses.
This my third post in 12 hours on the rapidly changing situation in Russia. To support my coverage of Russia's terrible war against Ukraine, and now against itself, please consider becoming a paid subscriber.
Lucian K. Truscott IV, a graduate of West Point, has had a 50-year career as a journalist, novelist, and screenwriter. He has covered Watergate, the Stonewall riots, and wars in Lebanon, Iraq, and Afghanistan. He is also the author of five bestselling novels. You can subscribe to his daily columns at luciantruscott.substack.com and follow him on Twitter @LucianKTruscott and on Facebook at Lucian K. Truscott IV.
Please consider subscribing to Lucian Truscott Newsletter, from which this is reprinted with permission.