Prigozhin's Revolt: Kremlin In Panic As 'Putin's Chief' Turns On Putin
@LucianKTruscott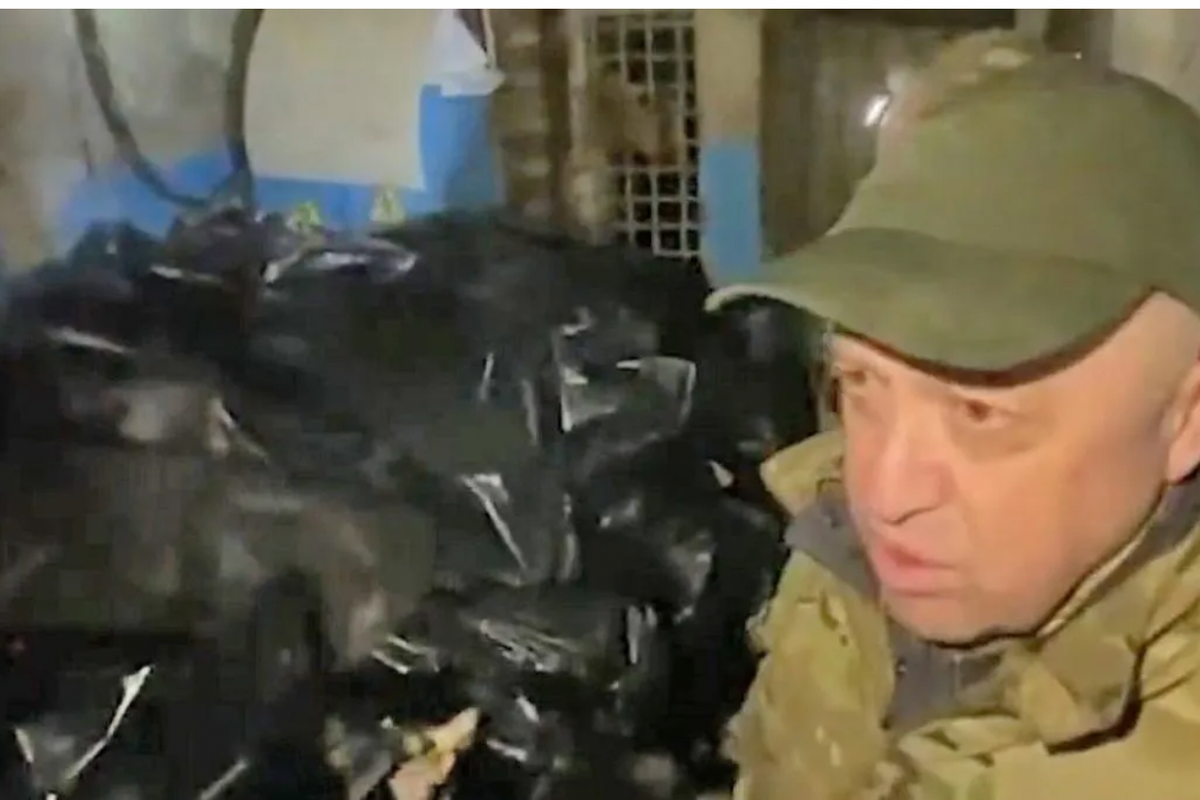 Things are turning more and more sour between Yevgeny Prigohzin, head of the mercenary Russian outfit Wagner Group, and his one-time patron in Moscow, President Vladimir Putin. Prigohzin, who can date his economic rise in Russia to the state of oligarch to the time he served as "Putin's chef," has now been targeted for arrest by Russia's Federal Security Service for "incitement to armed rebellion."
Apparently fearing open conflict with his former friend and the victor in Russia's nearly year long attempt to take the small Ukrainian town of Bakhmut, Putin has ordered that armed military vehicles be deployed in both Moscow and in the Russian city of Rostov on Don, just east of the border with Ukraine and not far from the Ukrainian port city of Mariupol, first destroyed and then occupied by Russia early in the war.
Prigozhin announced on his Telegram channel late on Friday that he and his Wagner Group soldiers were heading for Rostov on Don. He said he believed that the Russian Minister of Defense, Sergei K. Shoigu, ordered a deadly attack on his Wagner forces from Rostov on Don. Prigozhin had earlier posted a video on Telegram accusing the Russian Ministry of Defense of corruption in the war effort and orchestrating the attack on Wagner soldiers under his command. "We are going farther [than Rostov on Don]. We will go to the end," Prigozhin threatened, an apparent reference to Moscow itself.
In response, Kremlin spokesman Dimitri Peskov issued a rare after-midnight Saturday statement from Moscow about the brewing tensions between the Russian Defense Ministry and Prigozhin: "Special services and law enforcement agencies, namely the Defense Ministry, Federal Security Service, Interior Ministry and the Russian Guard, constantly report to the president in a round-the-clock mode on the measures taken in the context of the implementation of his earlier instructions," Peskov said, apparently referring to his statement earlier in the day that under the orders of Putin, "all measures are being taken."
It is of course an understatement to say that it is never a good sign when your army is going to war against itself in the middle of a war on foreign soil. This feud between Prigozhin and Russia's Ministry of Defense has been brewing for nearly six months. Prigozhin accused the defense ministry of not supplying his Wagner Group soldiers with enough ammunition when they were attempting to take Bakhmut. After he had taken the town, Prigozhin announced he was withdrawing his soldiers and dared the Defense Ministry to hold the town, an apparent reference to his previous criticism of regular Russian forces as incompetent and ill-led.
But it wasn't until Friday that Prigozhin went as far as he has this time, criticizing not only those close to Putin, but Putin himself in all but name. "Our holy war with those who offend the Russian people, with those who are trying to humiliate them, has turned into a racket," Prigozhin said on his Telegram channel earlier today. "The war wasn't needed to return Russian citizens to our bosom, nor to demilitarize or denazify Ukraine," Prigozhin continued, making what can only be described as a specific allusion to Putin's announced justification for the war from its outset. "The war was needed so that a bunch of animals could simply exult in glory."
Just between you and me, you don't lump Vladimir Putin in with "a bunch of animals" and get away with it in today's Russia. With Prigozhin openly taking a walk from committing his troops in the fight against Ukraine, it's anybody's guess what will happen next, not only to the man they call "Putin's chef," but to Russia's war effort itself.
Lucian K. Truscott IV, a graduate of West Point, has had a 50-year career as a journalist, novelist, and screenwriter. He has covered Watergate, the Stonewall riots, and wars in Lebanon, Iraq, and Afghanistan. He is also the author of five bestselling novels. You can subscribe to his daily columns at luciantruscott.substack.com and follow him on Twitter @LucianKTruscott and on Facebook at Lucian K. Truscott IV.
Please consider subscribing to Lucian Truscott Newsletter, from which this is reprinted with permission.
From Your Site Articles