Yosemite Park Fire Threatens Famous Giant Sequoia Trees
@AFP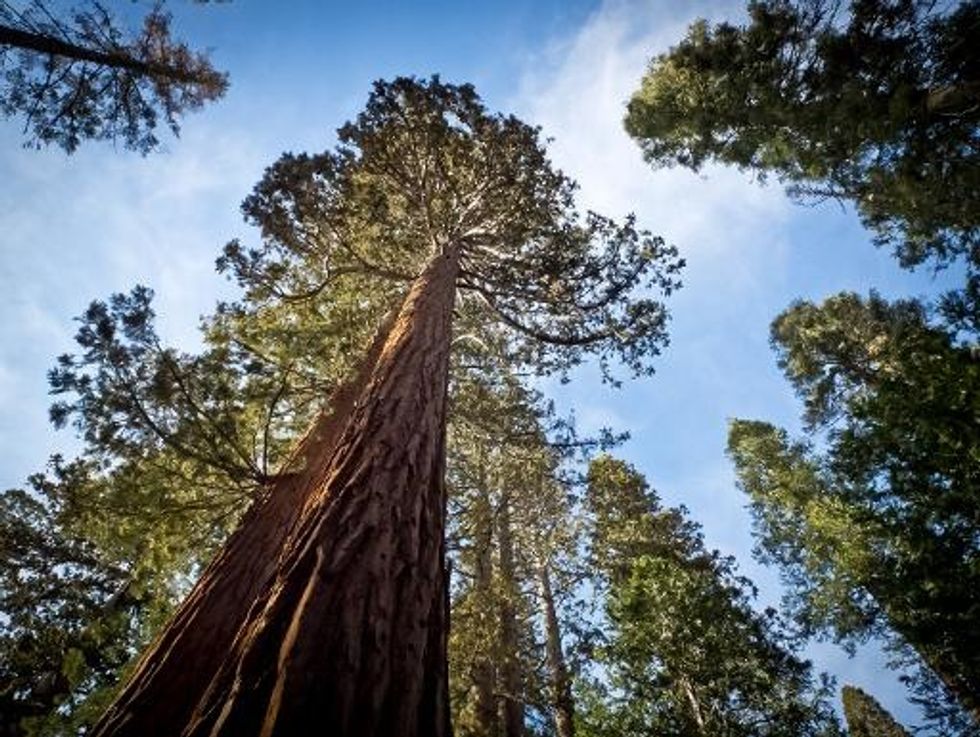 Los Angeles (AFP) — A fire raging in California's Yosemite National Park threatens a grove of famous giant sequoia trees.
The blaze, which began on Saturday, has scorched some 3,545 acres of the popular tourist spot and is about one-third contained, a spokeswoman for the Yosemite Fire Information call center told AFP.
Some 830 firefighters and seven helicopters have been mobilized but the inferno is still moving toward the northwest, encroaching on Merced Grove — home to some of the park's cherished giant sequoias.
Towering sequoias, a type of redwood coniferous tree, include some of the largest trees in the world.
Complicating efforts to extinguish the fire are an intense California drought and temperatures that have soared past 100 degrees Fahrenheit.
While the park remains open to the public, the blaze has forced the closure of three camp sites and some sections of Highway 120.
Authorities have allowed residents of the small town of Foresta — evacuated after two houses were engulfed by flames — to return to their homes, but warned that a "potential threat" to the community still exists.
Last year, a gigantic blaze — the third largest in Californian history — ripped through a swath of Yosemite, burning 257,314 acres of the park that welcomes millions of visitors each year.
Dubbed the "Rim Fire," it affected an area more than five times the size of the U.S. capital city Washington, but did not claim any lives.
AFP Photo/Mladen Antonov
Interested in national news? Sign up for our daily email newsletter!