Yosemite Wildfire Crews Also Battling Bears On Fire Lines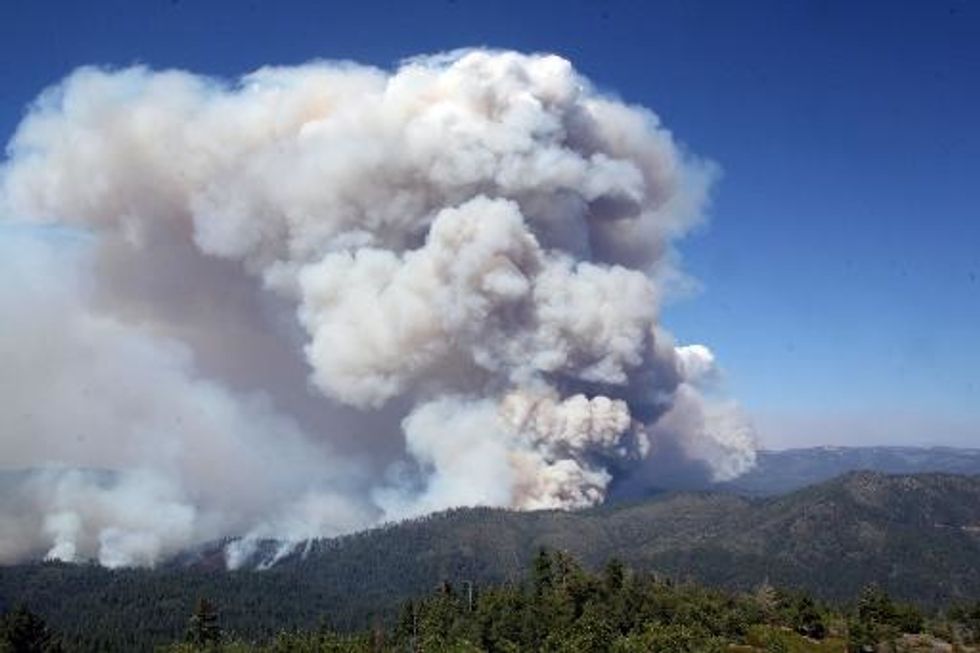 By Joseph Serna, Los Angeles Times
Crews battling a wildfire in Yosemite National Park have had to deal with steep terrain, dense forest brush, oppressive heat, and now, bears.
According to the U.S. Forest Service, bears have become "a major issue with fire crew safety" in camps and along the fire line.
"Extensive measures are being taken not to attract bears to the food and other supplies," officials said in a recent update posted online. Trash, they added, is being backhauled daily.
Bears in Yosemite are notoriously resourceful at getting their paws on visitors' food. Trash at campsites is placed in bear-proof metal bins fastened with carabiners, while food has to be stored in thick metal lockers fastened with a steel rod because the animals have figured out how to break into less-secure containers.
It's just another wrinkle in firefighters' effort to knock down the Meadow fire, which believed to have been ignited by lightning in mid-July. For weeks the fire went undetected, quietly burning about 20 acres in a remote section of wilderness. It was eventually discovered in mid-August, but was not considered a danger until Sunday, when strong winds fueled it to some 2,600 acres in a single day.
Until Thursday, many of the park's most popular areas, including Little Yosemite Valley and the Half Dome trail, were cut off. Hikers who had secured one of the exclusive permits to climb the 8,800-foot Half Dome peak were given refunds.
But in the last couple of days, firefighters have begun to get the upper hand on the blaze, which has now burned about 4,900 acres. The fire is 50 percent contained, the U.S. Forest Service reported.
No injuries have been reported.
Crews have been using the park's granite barriers to its advantage and have slowed the fire's spread west, which the Forest Service noted was the park's top priority because of Half Dome.
Another sign of progress: Half Dome climbers should be able to start their ascent up the steel cables again on Saturday. Access to Little Yosemite Valley, meanwhile, has been reopened.
AFP Photo/Mike Mcmillan
Interested in national news? Sign up for our daily email newsletter!