'You Are Doing Nothing': O'Rourke Confronts Abbott Over Uvalde Massacre
@nationalmemo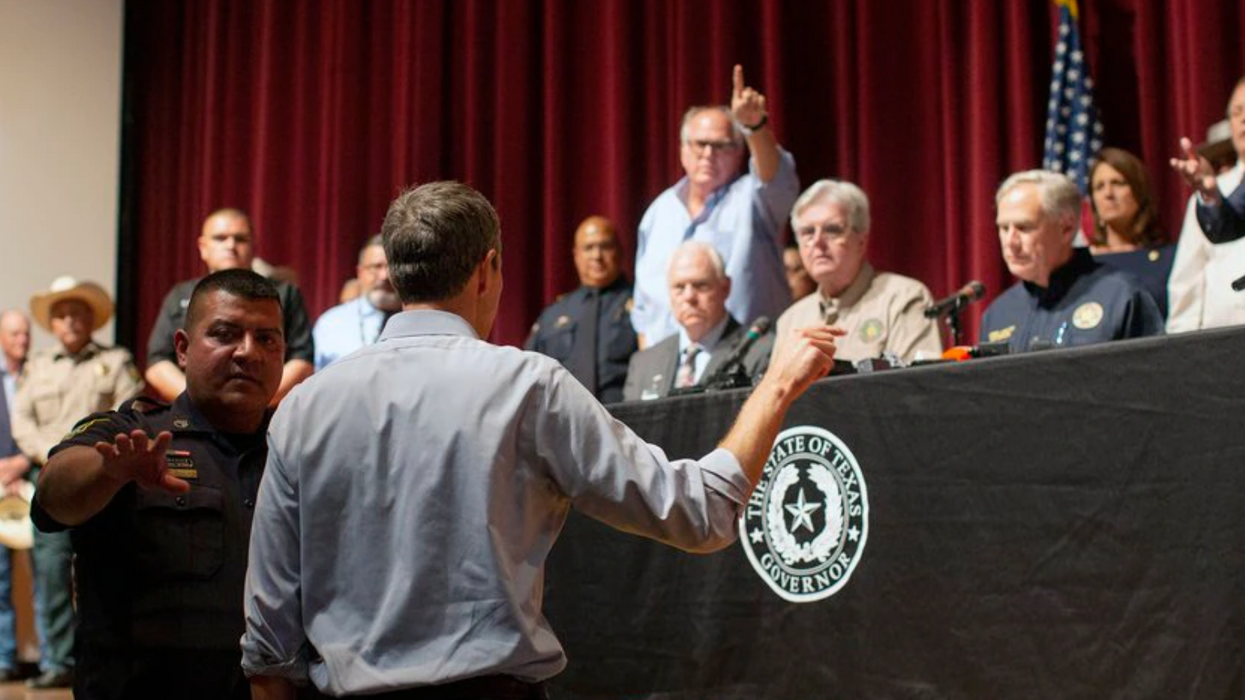 Not long after Texas Gov. Greg Abbott and his entourage showed up on a stage in Uvalde, Texas, to offer the usual thoughts and prayers that follow a gun massacre, Democratic rival Beto O'Rourke suddenly strode up to confront him.
Pointing a finger at the governor, he yelled: "You're offering us nothing!"
A native of El Paso, where a white supremacist gunman murdered 23 people and injured 23 more at a Walmart in 2019, O'Rourke is way past fed up with Republican refusal to pass gun safety legislation of any kind.
"The time to stop the next shooting is now, and you are doing nothing," O'Rourke said, quite truthfully, before he was escorted out of the press conference by security.
Predictably, the Republicans present reacted with scorn. Sen. Ted Cruz (R-TX) told O'Rourke, who came close to defeating him in 2018, to "sit down," while Lt. Gov. Dan Patrick scolded the Democrat as "out of line and an embarrassment."
Following O'Rourke's departure Abbott went into saccharine mode: "There's no words anybody shouting can come up here — and do anything — to heal those broken hearts." But O'Rourke had no time for the governor's feeble condolences.
"I want us to do something right now," he said after leaving the auditorium. "We can do something right now. But if we continue to accept this, it is on us. It's not just the governor's fault, it is on us. I'm not going to accept it, so I'm here, I'm calling attention to it....And I'm calling on all Texans of good conscience — and I could care less whether you're a Republican, a Democrat or an independent — to stand up right now for yourself, for your kids, for our families and to stop the next shooting just like this one."
As O'Rourke said, the lax gun laws and regulations promoted by Abbott, Cruz, and Patrick have only made things much worse.
Action to stop gun violence, or more thoughts and prayers and NRA money? That seems like a simple choice, as we bury a couple dozen more innocent victims of American apathy.