You Can Buy Organic Food Without Busting Your Budget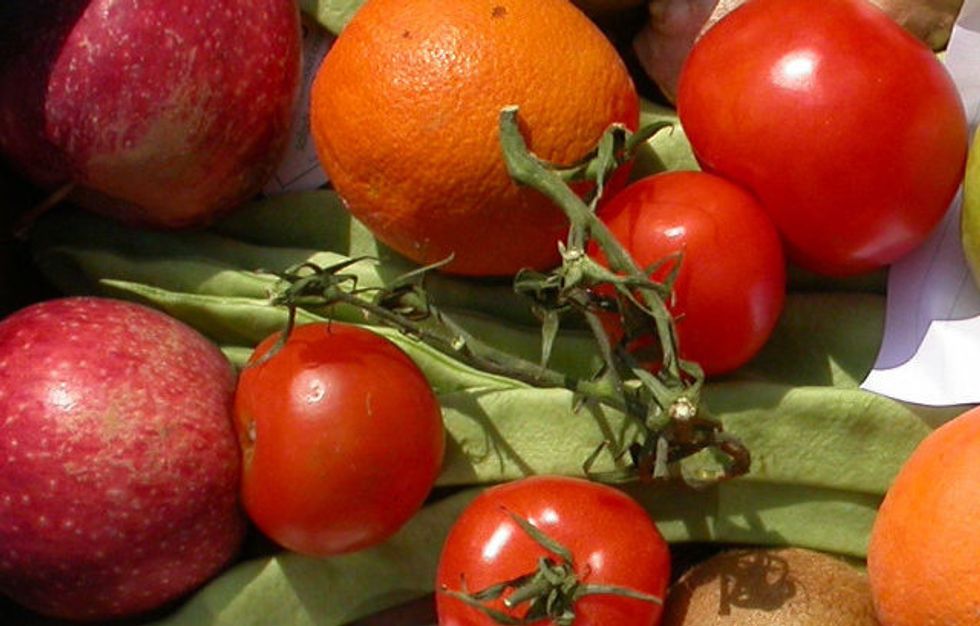 By Cameron Huddleston, Kiplinger Personal Finance
Mention organic food to shoppers and they often respond that it's too expensive. For the most part, they're right.
A recent Consumer Reports study found that organic foods cost 47 percent more, on average, than conventional foods. As such, it's not surprising that Whole Foods, the grocer most associated with organic and natural food offerings, is often referred to as "Whole Paycheck."
To combat that reputation, the company just announced that it will be launching a chain of less expensive stores aimed at price-conscious Millennial shoppers. But Whole Foods didn't specify when it was opening the new stores or where they'd be located. So what can you do in the meantime if you want to buy organic for less?
For starters, it's important to understand that prices on many organic items can be the same as or even lower than the prices on their conventional counterparts.
The Consumer Reports study found this to be true on several organic products, including lettuce, carrots, maple syrup and olive oil. Kiplinger's independent research found that even Whole Foods has surprisingly low prices on certain organic items including organic milk, chicken broth and peanut butter. In other words, saving money on organic foods doesn't just come down to what you buy but where you buy it.
Try shopping at these places to keep costs down:
1. Trader Joe's
This quirky grocery chain, with more than 400 locations across the U.S., is known for its low prices. Many of its organic offerings are bargains compared with similar products at supermarkets and organic grocers. Fruits and vegetables, beef, yogurt and coffee are among its top organic deals.
For example, we found that a 6-ounce package of organic spinach was $2 less at Trader Joe's than at several supermarkets we checked.
2. Aldi
This low-cost supermarket chain originated in Germany and now operates about 1,400 locations in the U.S. Aldi keeps its prices low because of its no-frills approach — you have to bag your own groceries, for example — and its lineup of exclusive brands. The organic selection isn't extensive, but the items that are available tend to be priced lower than similar products at supermarkets and Whole Foods.
For example, a 25-ounce jar or organic marinara sauce at Aldi's is between 50 cents and more than $2 less than similar sauces at other grocers we checked.
3. Walmart
The mega-retailer has used its size and scale to make organic affordable, says Walmart spokesperson Molly Blakeman: "We don't think people should have to pay more to put organic on the table." Walmart stocks 1,600 organic grocery items, including a line of packaged goods from the Wild Oats brand, which once was a chain of natural food stores that was bought by Whole Foods.
About 3,800 Walmart stores have at least 30 Wild Oats products and 2,200 stores have more than 70 of the brand's items, Blakeman says. The prices are on par with similar conventional items and at least 25 percent lower, on average, than national organic brands, she says.
Among products in the line are rice, pasta, crackers, cookies and olive oil. Walmart also offers 50 organic produce items under its Marketside brand; however, we found that Aldi and Trader Joe's tend to have lower prices on organic fruits and vegetables.
4. Warehouse clubs
You'll pay $45 or more a year to join a warehouse club such as Costco, BJ's or Sam's Club. But you can recoup the annual fee with the savings you'll get by buying warehouse clubs' discounted bulk items, especially organic fare.
For example, BJ's organic chicken breasts are about $1 to $3 less per pound than at the other stores we checked; a 26-ounce jar of organic peanut butter costs about the same as 16-ounce jars at other stores; and organic maple syrup costs about half as much per ounce.
BJ's carries a total of 150 organic items, and both BJ's and Sam's Club offer free one-day passes if you want to check out the organic offerings before committing to a membership.
BJ's is currently offering a free 60-day trial membership if you sign up by July 5. It's worth noting that to take full advantage of warehouse clubs' discount pricing, you need to be able to consume the entire amount of your bulk purchases before those items spoil or expire. See 7 Costly Mistakes Shoppers Make at Warehouse Clubs for more.
5. Farm markets
Because prices can vary greatly from market to market and even vendor to vendor at the same market, it's hard to claim that this option is one of the best places across the board to buy organic on a budget. Plus, although you might find an abundance of naturally grown or raised produce, you likely won't find many, or any, items that are actually certified organic, which requires meeting requirements set by the U.S. Department of Agriculture.
Nonetheless, it's worth doing some comparison shopping of your own at your local farmers market to see how its prices stack up. There's a good chance you'll find that it won't cost you more than shopping at the supermarket, and might cost even less.
(c) 2015, KIPLINGER. ALL RIGHTS RESERVED. DISTRIBUTED BY TRIBUNE CONTENT AGENCY, LLC.
Photo: Alison J-B via Flickr