You're No Bob Mueller, Judge Starr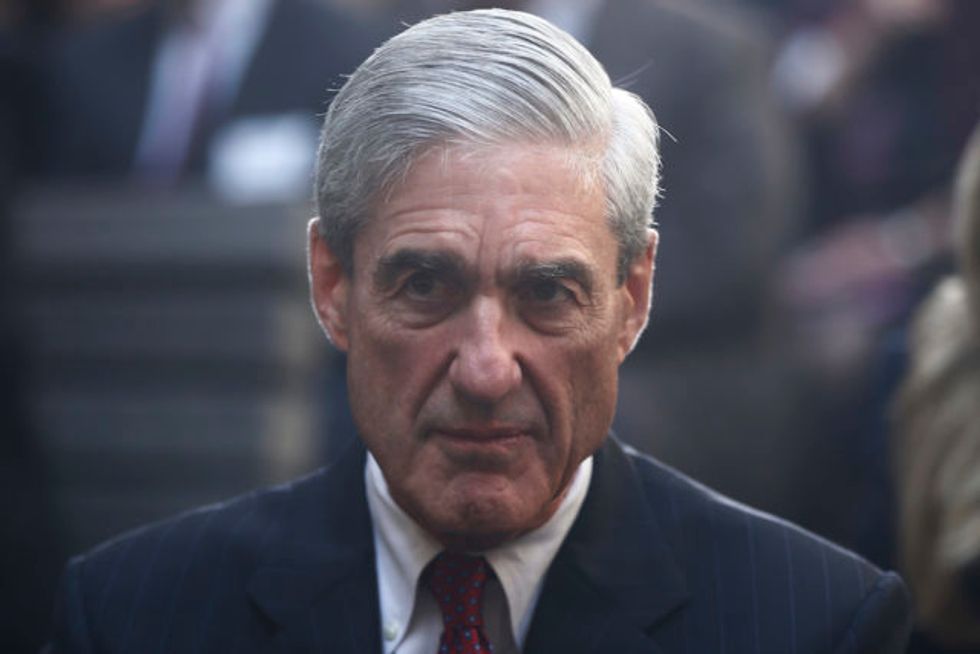 This article originally appeared on Creators.
In hawking his new memoir, Kenneth Starr displays all the dignity, fairness, and proportion that characterized his pursuit of Bill Clinton's impeachment two decades ago.
Which is to say not much.
Still, after being unceremoniously dumped from his jobs at Baylor University for covering up a sexual assault scandal, and with no prospect of a future federal appointment in sight, Starr suddenly had time to write the account of his misadventures that has been festering within for all these years. And his book, titled Contempt, inarguably arrives at an opportune moment, as another president faces criminal investigation and possible impeachment.
On his publicity tour last week, the former independent counsel claimed to find "intriguing" comparisons and even "eerie echoes" of the Clinton chase in the current president's legal woes. Echoes there are, but in his zeal to defend his fellow Republican, Starr omits or elides most of what really matters in both cases.
"(At) least as far as we know Donald Trump has not lied under oath, as far as we know, he's not intimidated witnesses, (and) as far as we know — in my view — he has not obstructed justice," he told National Public Radio, seeking to draw a contrast with Clinton, whose guilt he still aims to establish on all counts.
Starr forgets that among the 12 counts in the Office of Special Counsel's indictment of Clinton — co-authored by Judge Brett Kavanaugh and sent to Congress as an impeachment recommendation — were his lies to the public, not under oath, and his concomitant "abuse of power."
If that is the standard, then Trump has fulfilled it over and over again.
As Starr knows perfectly well, this president has lied effusively and obsessively about everything to do with the Russia investigation, his payoff of Stormy Daniels and a hundred other salient matters. He lied about the Trump Tower meeting and sought to mislead the public. He has not only tried to sway witnesses but also interfered brazenly with law enforcement at the highest levels, by intimidating the FBI director and the attorney general.
So whether he has obstructed justice or not is a question that won't depend much on Starr's "view."
It is true, as Starr reminds us at length, that Clinton lied under oath in a deposition about his relationship with Monica Lewinsky. According to Starr, Clinton also lied during his grand jury appearance, although that is a highly arguable charge.
In his book, Starr indignantly recalls the negotiations that ended with Clinton's grand jury testimony, describing the tough legal maneuvers of the president's attorneys. Yet the fact remains that both Bill and Hillary Clinton answered questions from Starr's prosecutors about Whitewater and other matters on numerous occasions, including various interrogations under oath.
Yes, Starr's staff negotiated with Bill Clinton's attorneys for six months to obtain his Lewinsky testimony, while holding out the threat of a subpoena. So far, Trump has danced around special counsel Robert Mueller's request for an interview for at least nine months, with no end in sight. Contrary to all precedent and political principle, Trump's lawyers insist that he need not testify at all — that he is, in effect, above the law.
As a former judge, Starr should know better than to publish an attack on someone he failed to indict decades later. But he goes out of his way to smear Hillary Clinton, recalling how he yearned to indict her for alleged perjury in her testimony about Whitewater. This line of character assassination is puerile and unethical, even for him. If you want to understand why he never got anywhere close to indicting her, you can learn about the weakness of his case in The Hunting of the President, a book I co-authored 18 years ago with Gene Lyons. None of the facts have changed since then, and the most currently relevant portions of our book can be downloaded free on the web as The Hunting of Hillary.
It is equally insulting that Starr would seek to compare himself to the highly professional, competent and experienced Mueller. But the most important distinctions lie well beyond that self-serving analogy.
As of today, he is still trying.
To find out more about Joe Conason and read features by other Creators Syndicate writers and cartoonists, visit the Creators Syndicate website at www.creators.com.