Why Zelensky Wore Military Green From The Battlefront To The Capitol
@LauraClawson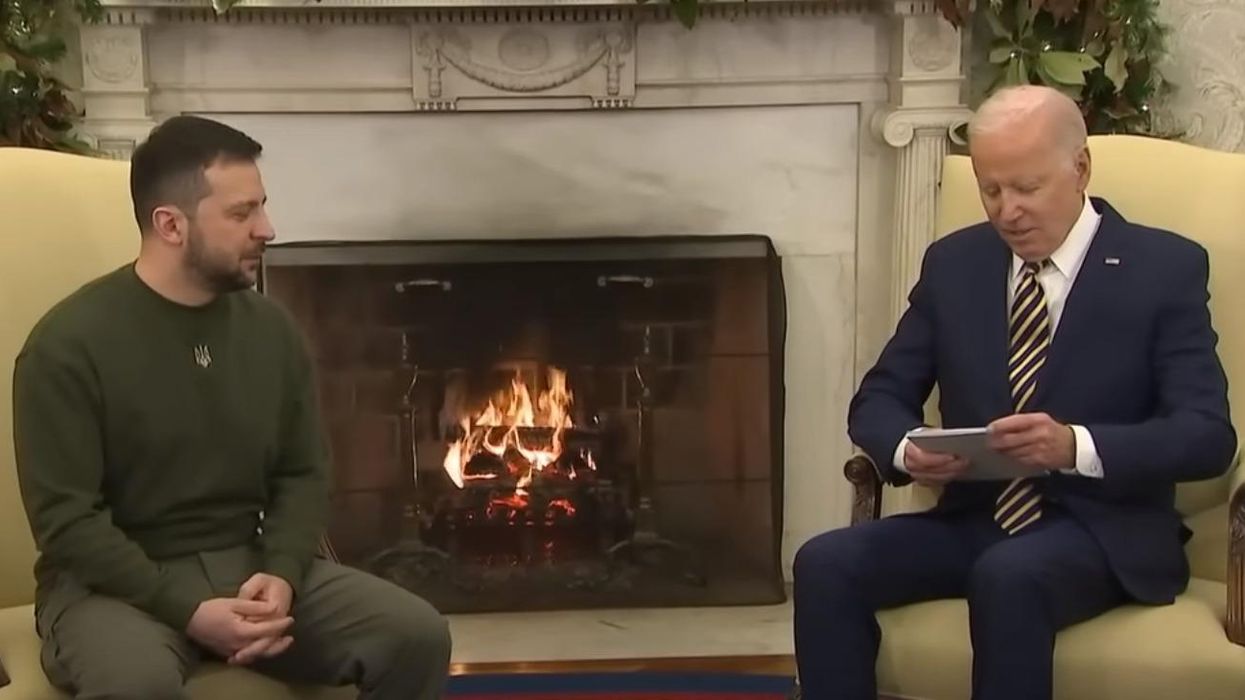 Youtube Screenshot
Ukrainian President Volodymyr Zelensky arrived in Washington, D.C., on Wednesday, making his first trip out of his country since Russia invaded. But seeing Zelensky outside of Ukraine doesn't make it possible to look at him and think this is business as usual, because Zelensky is not departing from the military green he has worn since the start of the war. By doing that, he is making himself a walking reminder that his country has been brutally invaded and that he was visiting the soldiers fighting on the front lines just days ago.
Zelensky arrived in the United States as, visibly, the president he has been since he stunned the world with his determination to stay in Kyiv despite enormous personal danger, from the time he rejected a U.S. offer to get him out of Ukraine by saying, "The fight is here. I need ammunition, not a ride."
Prior to 2022, we had seen Zelensky in a suit. Sometimes he looked confident and charismatic:
\u201cIn case you wonder how it was possible for this man to win a presidential election in Ukraine with more than 70% of the votes\u201d

— Visegr\u00e1d 24 (@Visegr\u00e1d 24) 1670981694
Zelensky, a professional entertainer for much of his adult life, knows the power of symbolism, and he's certainly working that. But he's also earning the power of his appearance through his steadfastness. If he had fled at the beginning, he could have showed up in full military garb and it wouldn't have worked. Probably quite the opposite.
Zelensky doesn't try to cosplay as an actual soldier. He's not out there looking like a member of the British royal family in a garish uniform studded with every medal imaginable. Instead, he shows solidarity with the soldiers and the regular Ukrainians fighting for their country by wearing an unadorned military green. While he's not regularly at the front lines, and, again, isn't pretending to be, he is very intentionally serving as a reminder to the world of the people who are there.
And today, he has brought that reminder to Washington, D.C., just as Congress prepares to vote on a government spending bill that includes nearly $45 billion in funding for Ukraine. The U.S. politicians Zelensky encounters may be wearing traditional power suits, but by not joining them in that, he's making a power move.
Reprinted with permission from Daily Kos.