Could Teleconferencing Spell Trouble For Your Trade Secrets?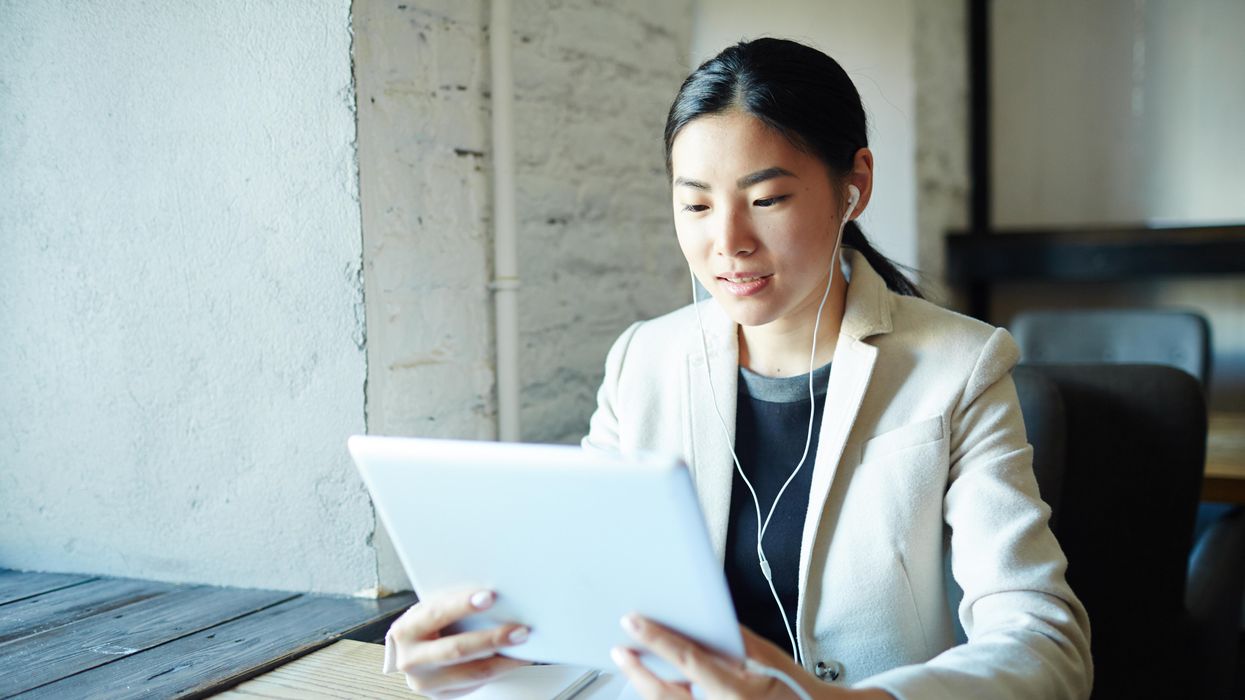 Even before the pandemic, our society was dependent on technology. With 61 percent of mobile users refusing to visit a mobile site again if they feel it's slow or hard to navigate, it's clear that the digital tools we use have to keep up with user demand and behavior.
Of course, the challenges of the pandemic have made these needs even more pronounced. As millions of Americans continue to work remotely to combat COVID-19, we're now spending even more of our days online. That's led to some issues, particularly in regard to web security.
In the first half of 2019, data breaches exposed an estimated 4 billion records and experts estimate that those numbers have continued to reach new heights throughout our current health crisis. But unfortunately, that isn't the only way that proprietary information can fall into the wrong hands. While many of us depend on teleconferencing platforms to stay connected with colleagues as we work from home, the truth is that these programs can present a number of legal complications -- including the potential loss of trade secrets.
The United States Patent and Trademark Office defines a trade secret as information that has potential or actual independent financial value due to its general secrecy; offers value to those who can't legitimately access this information; and has been the subject of reasonable protective measures to control its access. Trade secrets can become "lost" if any of these three factors become compromised or eliminated. Since the passing of the Defend Trade Secrets Act of 2016, U.S. trade secret case filings increased from a range of 960 to 930 cases a year to a staggering 1,134 cases in 2017. While that's partially because the new law allowed federal courts to hear cases pertaining to trade secrets, it's also worth noting that there may now be more opportunities -- thanks to technology -- for trade secrets to come to light.
That may certainly be the case, as some business owners have found out the hard way, with popular teleconferencing platforms like Zoom. According to recent reports, a trash compacting company called Smash decided to hold several Zoom calls with prospective franchisees. During these calls, the company ended up revealing information that it later claimed was a protected trade secret. After attending these Zoom sessions, those potential franchisees ended up starting a business to directly compete with Smash. Although Smash sued, the court found that Smash lost its trade secret protection because the company failed to adequately safeguard its teleconferencing sessions for privacy. In fact, all of the meetings they held utilized the exact same Zoom link (which could have legally been shared with anyone). Not only that, but the meetings weren't password-protected. Smash couldn't even identify every person who attended the Zoom meetings, representing a massive privacy failure on their part. Interestingly, the use of a nondisclosure agreement (NDA) wasn't enough to uphold expectations of privacy.
Unsurprisingly, Smash lost the case -- though the court did find that the defendants acted with deception -- and willingly gave up its trade secrets.
Considering that Zoom reported having more than 200 million daily users in March 2020 and many American businesses continue to employ remote workforces, it's essential to take heed of this cautionary tale. Although teleconferencing has become just one part of our new normal, that doesn't mean you have no choice but to leave your business vulnerable.
Zoom does provide some layers of protection that Smash failed to use in this case. Creating different meeting links for each new session, and ensuring those sessions are password-protected, can help keep unwanted visitors out. It's also a good idea to use the waiting room feature in order to screen attendees for this reason. You can also disable the ability to record the session and remove those who aren't authorized to attend. In addition, you can request that attendees position themselves in a private space that won't be subject to eavesdropping. But you can also choose to use a more secure platform than Zoom, like Microsoft Teams or Cisco Webex Meetings, both of which offer end-to-end encryption.
Of course, a lot of trade secret protection comes down to user behavior rather than technological features. Ultimately, it's the business's responsibility to ensure their secrets stay secrets. Generally speaking, you should refrain from sharing trade secrets on any platform that doesn't provide a reasonable expectation of privacy, whether it's through an email or in a video meeting. It's up to you to keep that proprietary information under lock and key. And if you don't do your due diligence, you could find yourself losing a court case and losing what makes your business unique.