10 Electors Demand Intelligence Briefing About Trump's Ties To Russia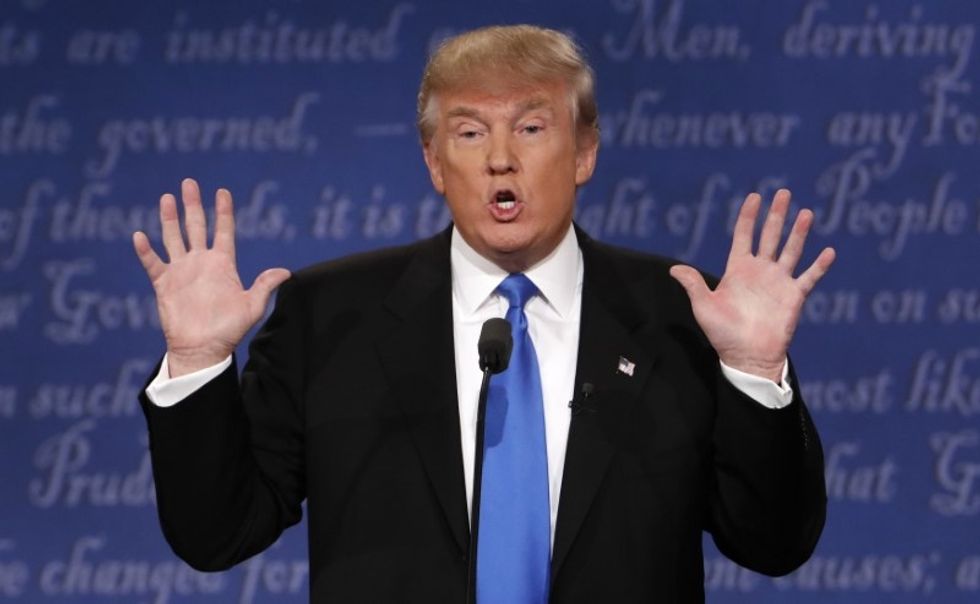 Reprinted with permission from AlterNet. 
Ten members of the Electoral College, including nine Democrats and one Republican, have asked for an intelligence briefing about whether there are any ongoing investigations into Donald Trump's relationship with Russia. Their demand comes in the wake of the bombshell CIA report that Russia did indeed interfere with the 2016 election to help Trump defeat Hillary Clinton. In a strongly worded letter, the group said such information is vital to their December 19th decision about whether Trump is fit to serve as the nation's president, Politico reports.
The letter to Director of National Intelligence James Clapper reads in part:
"The Electors require to know from the intelligence community whether there are ongoing investigations into ties between Donald Trump, his campaign or associates, and Russian government interference in the election, the scope of those investigations, how far those investigations may have reached, and who was involved in those investigations. We further require a briefing on all investigative findings, as these matters directly impact the core factors in our deliberations of whether Mr. Trump is fit to serve as President of the United States."
The letter is signed by electors from five states and the District of Columbia, including Nancy Pelosi's daughter Christine, who is a Democratic elector from California. Former (and future) Congressmember Carol Shea-Porter from New Hampshire, who was recently elected to her old seat, also signed, along with three other New Hampshire colleagues—Terie Norelli, Bev Hollingsworth and Dudley Dudley. D.C. Councilwoman Anita Bonds, former Rhode Island gubernatorial candidate Clay Pell, Maryland activist Courtney Watson and Colorado Democratic elector Micheal Baca, leader of an effort to turn the Electoral College against Trump, are also on the list. The Republican signatory is Texas' Chris Suprun, an emergency responder who has already gone public with his criticisms of Trump.
There is also a separate effort on the part of electors from California, Washington and Colorado to stop Trump. Two Democratic congressmen, Rhode Island's David Cicilline of Rhode Island and Connecticut's Jim Himes of Connecticut said this weekend that the Electoral College should seriously consider blocking Trump's election in light of the new revelations.
One sitting Republican Senator who is very concerned about the latest intelligence revelations of Russian interference in our election to help Trump is John McCain. He called the hacking of Russian intelligence services into Democratic campaign e-mail accounts "another form of warfare," according to the New York Times.
McCain, who chairs the Senate's Armed Services Committee, also said that a Senate investigation into Russian hacking would be necessary, since the inquiry ordered by President Obama last week could very easily be discontinued in the Trump presidency.
The 538-member Electoral College is set to vote on December 19th.
IMAGE: Donald Trump speaks during the first debate. REUTERS/Lucas Jackson