Trump Seeks 20 Percent Tax On Mexican Imports To Pay For Wall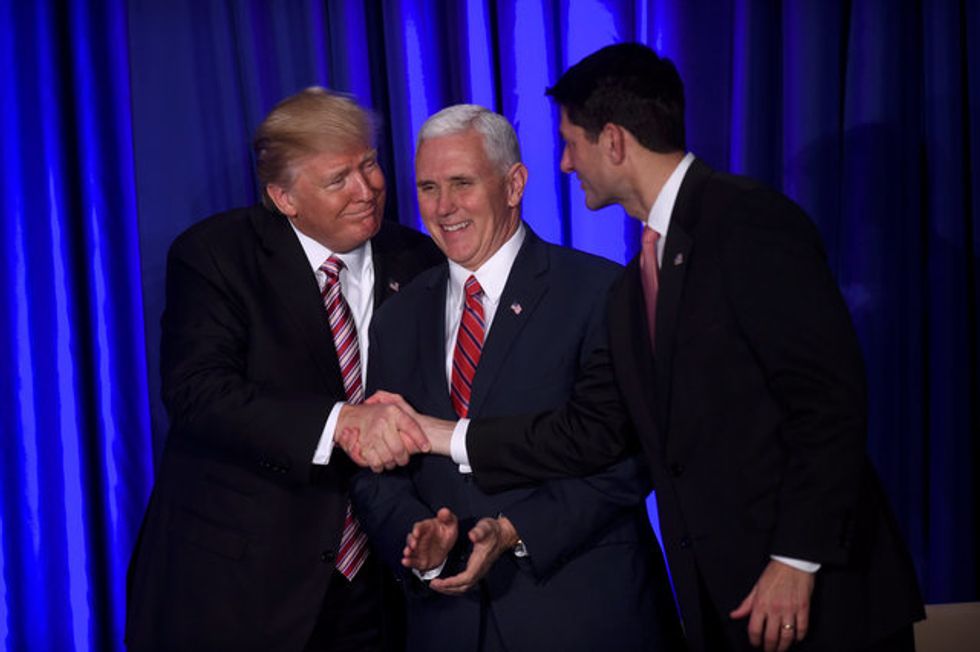 MEXICO CITY/PHILADELPHIA (Reuters) – The White House said on Thursday that President Donald Trump wants a new 20 percent tax on imports from Mexico to pay for a wall on the southern border, deepening a crisis after a planned summit between the two countries' leaders fell through.
Trump wants the measure to be part of a broader tax overhaul package that the U.S. Congress is contemplating, White House spokesman Sean Spicer told reporters on Thursday.
Explaining how the tax would work, Spicer said: "We have a new tax at $50 billion at 20 percent of imports — which is, by the way, a practice that 160 other countries do right now."
"Our country's policy is to tax exports and let imports flow freely in, which is ridiculous. But by doing it that way we can do $10 billion a year and easily pay for the wall. Just through that mechanism alone," Spicer told reporters traveling with Trump to Philadelphia.
No further details were available.
News of the tax proposal widens a rift with Mexico which earlier on Thursday scrapped a planned summit between President Enrique Pena Nieto and Trump over the Republican's demands that Mexico pay for the border wall.
Pena Nieto wrote on Twitter that he was pulling out of a planned meeting with Trump in Washington next week.
He was responding to an earlier tweet from Trump who said it would be better for the Mexican leader not to come if Mexico would not pay for the planned wall.
(Additional reporting by Roberta Rampton in Washington and Frank Jack Daniel, Dave Graham and Christine Murray in Mexico City; Editing by Alistair Bell)
IMAGE: (L-R) U.S. President Donald J. Trump, Vice President Mike Pence, and U.S. House Speaker Paul Ryan greet one another on stage during the 2017 "Congress of Tomorrow" Joint Republican Issues Conference in Philadelphia, Pennsylvania, U.S. January 26, 2017. REUTERS/Mark Makela